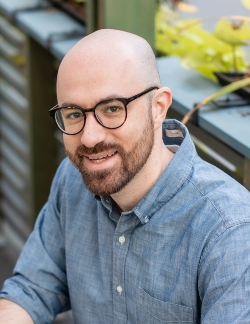 Department
English
School
School of Arts and Sciences
Expertise
American Literature
20th Century Fiction
Creative Writing
Humanities and the Great Books
Profile
William Gonch joined Catholic University in Fall 2022 as the Cornerstone Postdoctoral Fellow in English. He specializes in 20th Century American Literature, with special interests in religion and form. His dissertation, "Translating Grace: Postsecularity in Twentieth-Century American Fiction," explores the ways in which writers with distinctive religious commitments used modernist formal experimentation to translate among religious and secular worldviews, symbologies, and literary registers. He is interested in the continuing, surprising, and often subversive contributions that religion makes to twentieth- and twenty-first century aesthetic practice.
Dr. Gonch earned his Ph.D. in English from the University of Maryland in 2021. He holds an M.A. in Creative Writing from Temple University, and he has taught university courses in creative writing as well as in ancient, medieval, and modern literature. Deeply committed to the transformative possibilities of reading excellent books and talking about them, he is excited to show students in the 
Cornerstone Program
 how a liberal arts foundation can be an integral part of every field of learning offered by the University.
Dr. Gonch maintains a scholarly profile in the fields of American Literature and Religion and Literature; he has presented at numerous academic conferences, including the American Literature Association (ALA), the Northeast MLA, and the Louisville Conference, the Conference on Christianity and Literature and the Catholic Imagination Conference. He also writes for a popular audience: his writings on literature and culture have appeared in publications including
The Hedgehog Review, Public Discourse,
and 
The European Conservative
, and he writes a newsletter on creative writing and the humanities entitled 
How Great Books Work.