The Writing Center is staffed by graduate instructors and undergraduate peer tutors. Our graduate instructors have received highly competitive fellowships and assistantship awards that fund their work in the Center. Our undergraduate peer tutors have been nominated by Catholic University professors and then selected after a rigorous review and interview process. All Writing Center staff undergo extensive and ongoing training.
Writing Center Instructors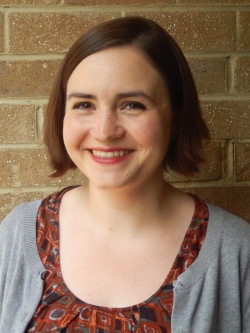 Bethany Besteman
Bethany Besteman brings a background in rhetoric and Renaissance studies to her work as the Graduate Assistant Director of the Writing Center. She completed her MA in English language and literature at Catholic University of America where she is also currently completing her PhD. At Catholic she has taught undergraduate courses in writing and literature and collaborated on curriculum design as the Assistant Director of the Writing Program. Bethany also works as a tutor at the United States Naval Academy Writing Center. Prior to her graduate studies, Bethany worked editing web content for a company based in Michigan. She received a BA in English and History with honors from Calvin College in Grand Rapids, MI.
— Rhetoric, History, Renaissance, MLA/Chicago Style, Theater, Grammar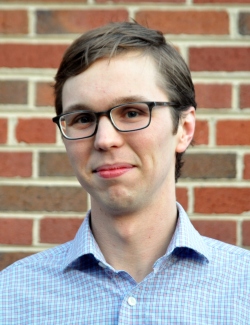 Christopher Petter
Chris Petter is a doctoral candidate in the CUA English Department, specializing in American poetry of the twentieth century. He is originally from San Antonio, Texas, and he holds an M.A. in Liberal Arts from St. John's College, Santa Fe. While at CUA, he has taught a variety of courses in the English Department: English 101, Advanced Rhetoric, Writing for Social Work, and Creative Writing: Fiction.

— Social Work, Philosophy, Creative Writing, Humanities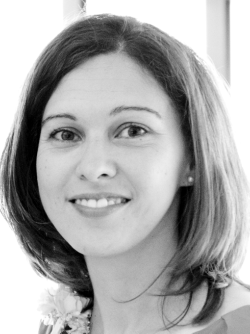 Maggie Morgan
Maggie Morgan is a fourth-year doctoral candidate in CUA's English program.  She was educated at the University of Nebraska, Auburn University, and the University of Colorado-Denver and holds a Master's degree in English and also in French.  She is currently preparing for her comprehensive exams in British Romanticism, which draws on the beauty of nature for inspiration.  Maggie finds her inspiration in the countryside also, especially when she returns home to Colorado.  She enjoys working with students who speak and write in other languages.  In her own struggles with French, she has gained much admiration for English-language-learners. 

— Literature, Humanities, ESL/ELL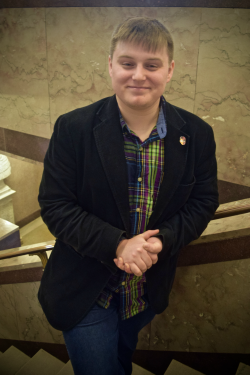 Robert Sherron
Robert Sherron is working on his PhD in Transatlantic 20th Century Literature, and more specifically Religious Satire. He believes that the goal of a liberal arts education is to prepare the student for a good death. He received his BA in Theology and English (with an Applied Physics concentration) at the University of Dallas, his MA in English from the Catholic University of America, and has taught English 101, 20th Century Literature, and Late Medieval--Early Modern Literature at Catholic University, Mt. St. Mary's University, and Christendom College, respectively.

— Rhetoric, Literature, MLA, Chicago, Philosophy, Theology, Physics, Science Writing
Michael Strickland
Michael Strickland is a Doctoral Candidate in the English department and has a focus on Medieval Literature and Rhetoric.  He received his BA from Christendom College with a triple major in English, Classics, and Philosophy.  Although he loves Arthurian romance and Victorian novels, his research is currently focused on Anglo-Saxon homiletics.  His interests include classical and scholastic philosophy, literary criticism, and linguistics.

— Chicago, Latin, Greek, Rhetoric, Grammar, Philosophy, Theology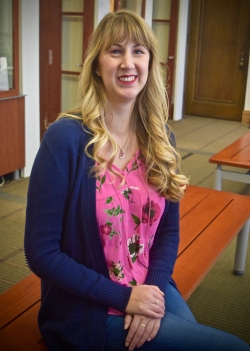 Hannah Bormann
Hannah Bormann is a seventh-year Ph.D. student in the English Department with a focus on early modern literature and the question of woman. She completed her Masters degree in English language and literature at CUA, and holds a dual bachelor's degree with honors in English and French from Calvin College in Grand Rapids, MI. While at Catholic, Hannah has taught undergraduate courses in writing and literature for the last five years. Hannah is currently working on her dissertation on interpretations of Eve in 16th- and 17th-century England, ranging from educational and conduct advice books to female-authored pamphlets to poetic versions of Genesis from Milton and others.
— Rhetoric, Renaissance, Literature, History, Theology, Grammar, MLA and Chicago styles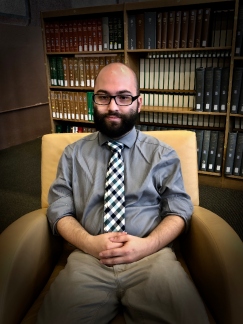 Phillip Henderson
Phillip Henderson was born and raised in Austin, Texas. He is a doctoral candidate, specializing in Elizabethan religious lyric poetry. His BA in Literature and Philosophy is from Ave Maria University in Florida, his MA is from here at Catholic University, and he has previously taught writing classes for the Department of English.
— Rhetoric, History, Politics, Theology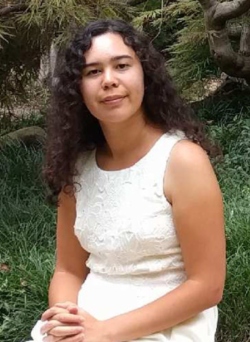 Sara Martin
Sara Martin is working towards a Master of Arts in English Literature. She earned her Bachelor of Science in Biology and English from the University of New Mexico. Through her experiences as a freelance editor, she has helped clients in fields ranging from education to law.
— Literature, Rhetoric, Technical Writing, Scientific Writing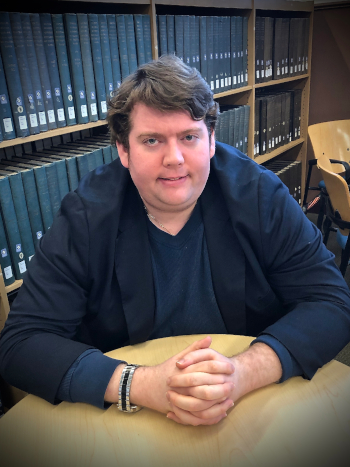 Evan Hulick
Evan Hulick is a Teaching Fellow who is currently working on his PhD in the Department of English at the Catholic University of America. His research interests include Twentieth Century American and relevant British fiction and poetry from 1914-1973. He received his M.A. in English at the State University of New York (SUNY) New Paltz as well as a B.A. in Political Science (Theory) at the same institution. He served as a Teaching Assistant during his M.A. and taught two years of English Composition (I and II). He received C.R.L.A. certification from his experiences as a Tutor for three years at the SUNY New Paltz Tutoring and Writing Center.  
— Literature, Humanities, Political Philosophy, Composition & Rhetoric, Creative Writing.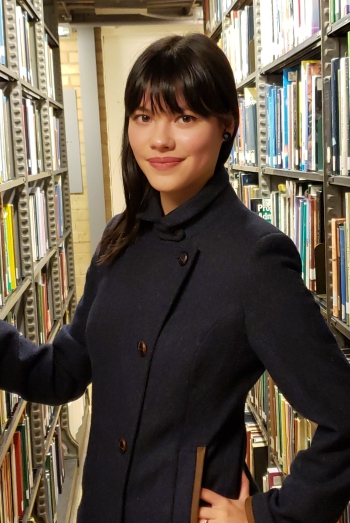 Grace Woo
Grace Woo is a first-year Master's student in the CUA English department. She completed her undergraduate degree in English at CUA, with minors in Philosophy and Media Studies. She has worked as a private tutor for several years. 
— Philosophy, Theology



Undergraduate Peer Tutors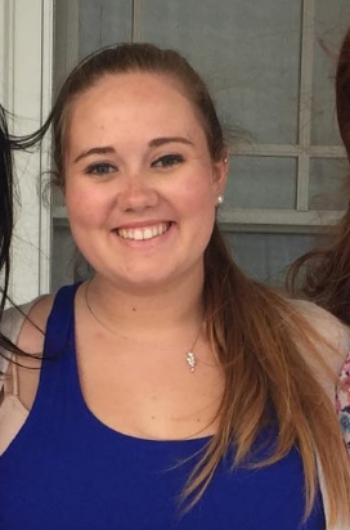 Emma Scandole
Emma Scandole is a senior Mechanical Engineering major from New York. In her pastime she loves to listen to music, watch Netflix, and explore the culture and history of D.C. When not giving campus tours as a Cardinal Ambassador, Emma can also commonly be found reading all types of genres with a large cup of iced coffee next to her.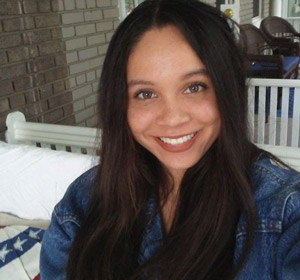 Michael Teresa Mellifera
Michael Teresa Mellifera is an undergraduate senior majoring in Philosophy (Pre-Law), with three minors in (1) History, (2) Theology & Religious Studies, and (3) Arabic & Islamic World Studies. Michael is currently enrolled in the 4+1 B.A. to M.A. Program in Library and Information Science with a concentration in Cultural Heritage Information Management. Upon completion of her degrees, Michael intends to become a certified archivist and manage primary source materials in special collections, archives, and museums. In addition to being an Undergraduate Peer Tutor in the Writing Center, Michael is also involved in the Mock Trial Team, Residence Life, President's Society, Justice for Juniors, Arabic Club, and the National Foster Care Alumni Policy Council. Michael considers herself a horror fanatic and spends her free time enjoying the genre in its many incarnations, including video games, movies, shows, anime, and especially novels!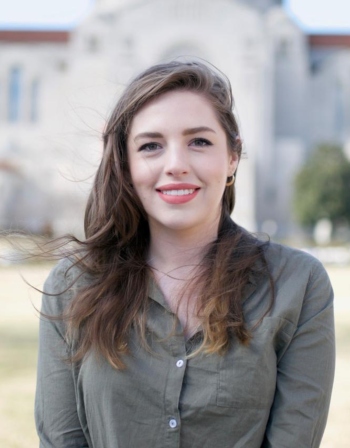 Rachel de Rosset
Rachel de Rosset is a senior English major, with minors in Spanish and History. In addition to writing and literature, her interests include history, art, music, and anthropology. During the down time between papers, exams, and research projects, she enjoys curling up with a pair of headphones and a good book. When not in the Writing Center, Rachel is likely to be found working at Mullen circulation, in the stacks, or behind the welcome desk.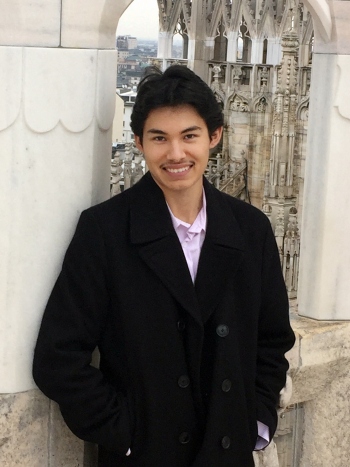 Peter Varga
Peter Varga is a senior Psychology major, minoring in Theology & Religious Studies, Philosophy, and Neuroscience. A native of the San Francisco Bay Area, he brings a background in music that spans from classical and flamenco guitar to composition to liturgical organ and choral work. At Catholic University, he is also the Head Copyeditor & Citations Editor for Inventio, President of the Medieval Society, Vice President of Pi Gamma Mu, and a Research Assistant for the Mental Load & Performance Laboratory, the Lunar Psychophysics Laboratory, and the Global Research on the Aesthetics of Science project.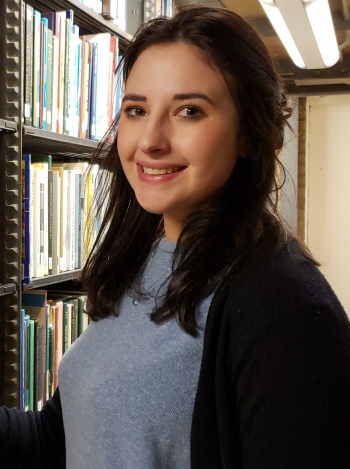 Julia Bergamini
Julia Bergamini is a senior Philosophy/Pre-Law major with minors in German and History. Born and raised in New York, Julia enjoys hiking with her brother, and spending time with her four younger siblings. When not in the writing center, Julia can be found at her other job, or in Starbucks, studying, writing papers, reading German newspapers (it's great practice) and consuming probably unhealthy amounts of caffeine. In her spare time, she enjoys listening to music-- usually classic rock-- and running. She thinks the closest thing to heaven on earth is curling up with a good book and her black cat though. Upon completion of her undergrad, Julia plans on attending law school in hopes of pursuing constitutional law.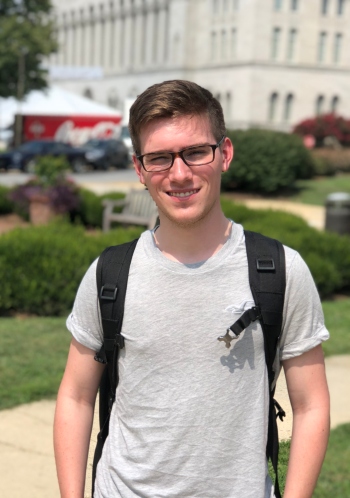 Andrew Morgan
Andrew Morgan is a Senior Media and Communications major seeking a minor in Writing and Rhetoric. Some of his major interests include creative writing, rhetoric, journalism, film studies, and literature. He is interested in pursuing work in publication, and he dreams of one day having his own projects published. He is far from his native home of Jackson, Mississippi, but the charm of Washington, DC is just as inspiring. His hobbies include entering as many writing contests as he can find, talking loudly while watching movies, and drinking Chai Lattes with his friends. He loves to read as much as he does to write, and in addition to working as a peer tutor for the Writing Center, he served as the Assistant Editor of Web Content for Inventio, CUA's undergraduate research journal. Andrew enjoys editing especially and loves to work with others to bring out the best in anything.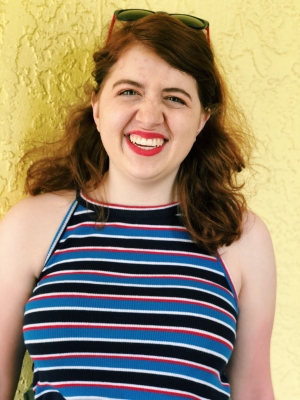 Marissa Liotta
Marissa Liotta is a junior pursuing a Bachelor of Music in Musical Theatre. She is originally from Rhode Island, but she quickly felt at home in the hustle and bustle of Washington, DC. When not in the Writing Center, she can be found giving tours as a Cardinal Ambassador, locked in a practice room rehearsing new material, or assisting with a CenterStage production as a creative associate. In her free time, which is admittedly not often, Marissa enjoys watching Disney movies, hanging out with friends at the Starbucks Reserve, and telling really awful jokes.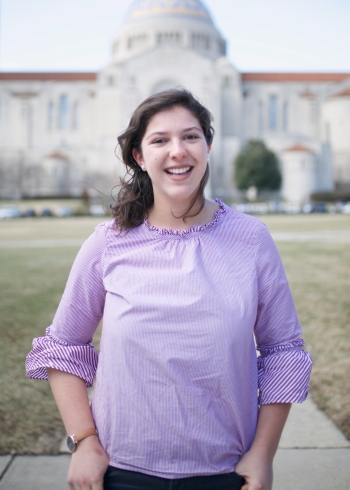 Danielle Schirripa
Danielle Schirripa is a Philosophy major with minors in Mathematics and Spanish from Lexington, MA. She is the Editor-in-Chief of Inventio, a multidisciplinary undergraduate research journal at The Catholic University of America. Her academic interests include philosophical anthropology, virtue ethics, and Spanish language and culture. In her spare time, she enjoys hiking, writing letters, and watching baseball.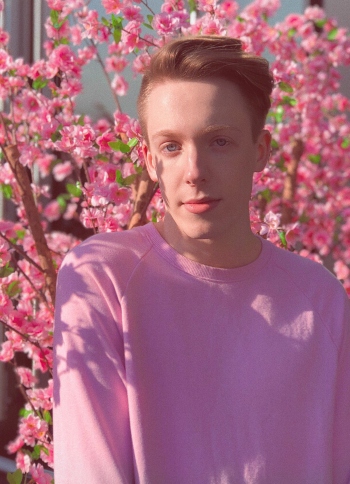 Joe Rose
Joe Rose is a junior English major from Massachusetts who is also pursuing a minor in Studio Art. He is a passionate enthusiast of art, creative writing, literature, art history and fashion. When he is not working in the Writing Center as a peer tutor, Joe can be found wobbling with the Orientation staff or planning events for CUAllies of which he is the vice-president. He also enjoys visiting the local DC art galleries and reading Dickinson and Fitzgerald in the Mullen Library stacks. After graduation, Joe hopes to pursue a career in publication or editorials.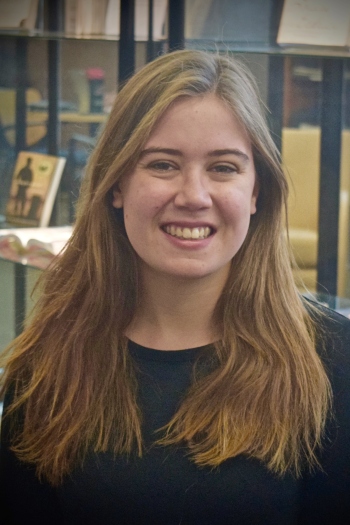 Marie Erickson
Marie Erickson is a junior Secondary Education English major and Spanish minor from Pittsburgh, PA. In addition to tutoring in the Writing Center, Marie is planning a Campus Ministry Service Justice and Immersion Trip over spring break, and she is President of College Democrats. In her free time, Marie can frequently be found exploring new places in D.C. and frequenting local ice-cream establishments. She is interested in careers teaching middle or high school English as well as working on education policy.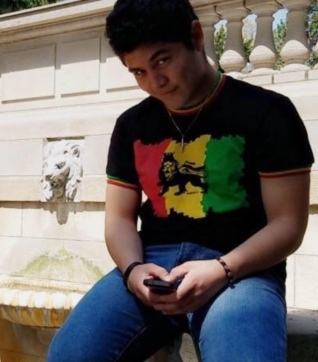 Samuel Lopez
Samuel Lopez is a junior pursuing a degree in English with a minor in Theology and Religious Studies. If he is not in class or in the writing center, he can be found in either the Music School helping run recitals or in the Hartke theatre building sets for various productions. In his very limited free time, he enjoys reading, music, watching movies, and trying to get some sleep in between rehearsals for the dance teams for CUA SOL and F.O.C.U.S.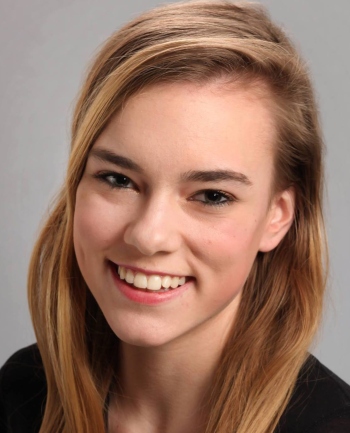 Morgan Wilder
Morgan is a senior Drama major pursuing an English minor. In addition to working in the Writing Center, Morgan is heavily involved in the drama department. Outside of class and work, you can usually find her in the Hartke Theatre at rehearsal. Besides writing and acting, Morgan enjoys reading, watching Netflix, cooking, and chatting with her friends. She loves Harry Potter, video games, Bob's Burgers, and music from the 70s and 80s. She hopes to pursue a career in theatre education after graduation.




Looking for an instructor with a strong interest in writing in a particular subject or genre?

All of our instructors can assist you with any writing project or work with you on issues of grammar and citation, but if you'd like to request an instructor who has experience in a particular subject area or genre, please use the following list as a guide. If you cannot find your subject/genre on the list, but would still prefer a referral, please contact Dr. Kevin Rulo for assistance. 
Politics

 Bethany

Bethany
Chris 

Robert

Chris

Evan

Andrew

 Phil

Evan

Hannah

Chris

Phil
Maggie

Maggie

 

Bethany

Maggie

Michael S.

Rachel

Bethany

 Phil

Hannah

Julia

MichaelM

Chris

Maggie

Evan

Michael S.
Andrew

Michael M.

Phil

Chris

Robert

Grace

Julia

Michael S.

 Sara
Robert
Peter

Bethany
Chris

Bethany

Emma

Sara Robert

Robert

Chris

Hannah

Phil

Grace

Peter

MichaelS

MichaelM
Peer Tutor Alumni
Sullivan Maciag, '13
Patricia Mars '14
Wesley Cocozello '14
Eva-Maria Ghelardi '14 


Administrative Staff
Dr. Taryn Okuma, Director of Undergraduate Tutor Program
Dr. Kevin Rulo, Director
--
Bethany Besteman, Graduate Assistant Director
Hannah Bormann, Outreach Coordinator