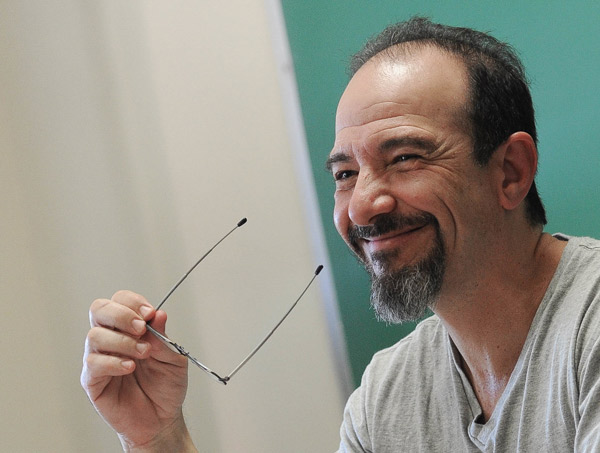 Great literature, literary study, and writing are at the heart of the Department of English's mission. In our courses students encounter outstanding novels, short stories, poems, plays, essays, and song lyrics, and consider the many ways literature confronts fundamental questions about the human condition in different times and places. Our faculty consists of engaged and accomplished teachers who write books and essays. Our goal is to challenge our students, and make them more sophisticated thinkers and better writers.
But our students' education doesn't stop there. Our courses are demanding and provide a wonderful framework, but it would be foolish to limit anything as dynamic and daring as literature to the classroom. Literature is, after all, about life. English Society, the English Graduate Organization, and the Contemporary Catholic Writers Group meet throughout the academic year to discuss books in informal, convivial settings. The national headquarters of the Association of Literary Scholars, Critics, and Writers is in the English Department. The organization — its members include Pulitzer Prize, National Book Award, and Grammy Award winners — hosts a steady stream of readings and lectures on campus that are free and open to the public. We attend plays, poetry and fiction readings, films, art exhibits, and concerts at venues throughout Washington, D.C.
Powerful literature artistically renders and addresses what it means to be human. Literary study is especially suited to learning how to become a more nuanced thinker and an accomplished writer because that's what literature is. English majors, minors, graduate students, and everyone in Catholic University are welcome to join us in pursuit of literature and a richer existence!
All the best,
Ernest Suarez, Chair
David M. O'Connell Professor of English
Executive Director, the Association of Literary Scholars, Critics, and Writers