A conversation with Rebekah Alcalde, English alumna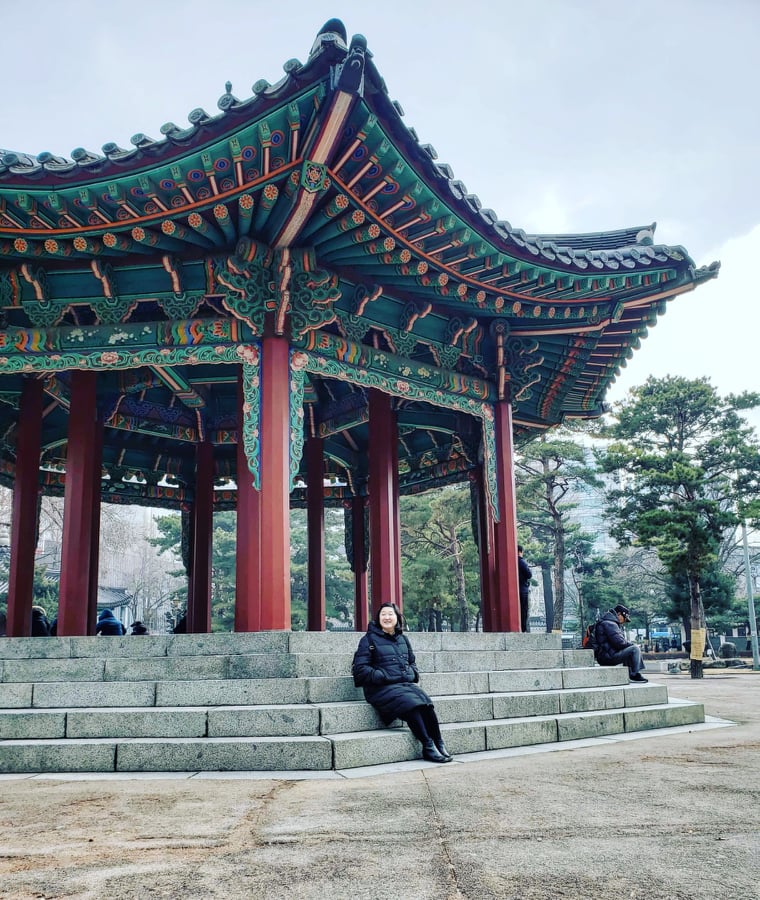 Rebekah Alcalde graduated from Catholic University in 2012 with a major in English. While at CUA, she thoroughly enjoyed her studies on contemporary American poetry, Arthurian literature and film studies. After graduation, she worked six years in editing, writing, and publishing before moving herself (and a very kind husband) across the world to teach English in South Korea.

What is your current job/title?

After deciding not to pursue a master's in education (so I could teach secondary education English), I am an English teacher — though this time teaching ESL for Samyook Language Institute (SDA) in Korea. I also taught kindergarten my first year as well. I guess you can say I was meant to teach English in some form during my lifetime.

Why did you choose to study English at Catholic U.?

I transferred to CUA from a small school in North Carolina called Belmont Abbey College. I had already declared English at BAC, which is where I originally fell in love with the idea of losing myself in literature and poetry, and I was lucky CUA had an equally beautiful program. As soon as I stepped foot on campus, I was sold.

What was your path from graduation to your current job like? What advice can you give senior majors and recent grads about working and living abroad?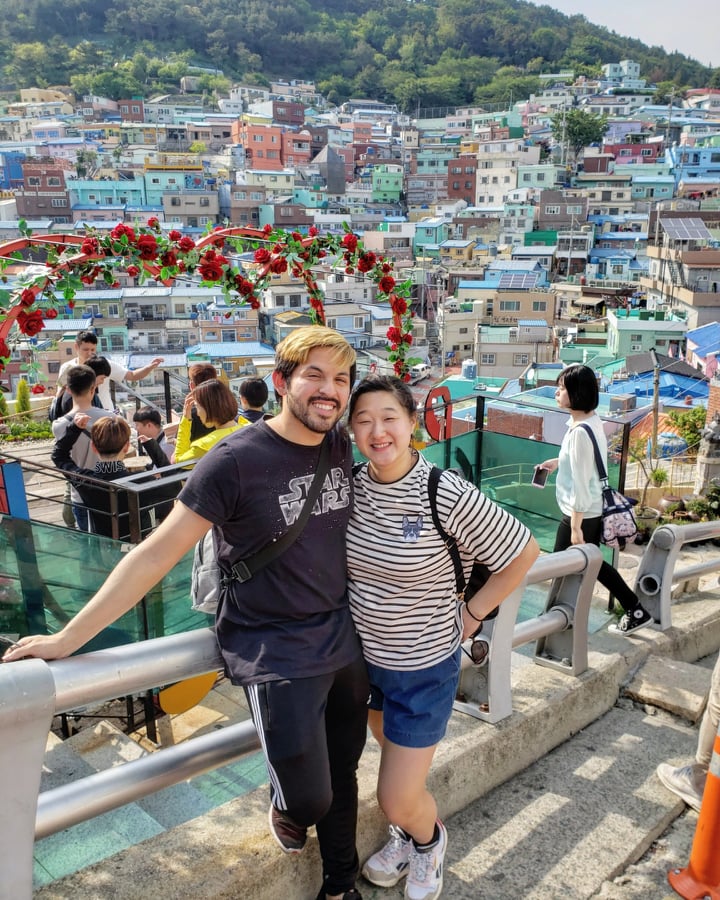 To be honest, my journey was very long and filled with a lot of unexpected challenges. My mom passed away shortly after I graduated. I was lucky and got an incredible job at a newspaper for older adults, and I was reluctant to give it up for something crazy like teaching English abroad (especially at my age). However, adventure called, and I don't regret it a bit. I was born in Korea and adopted to the U.S., and I'd always had plans to go back and learn about my heritage, so teaching English here was ideal. I've traveled and seen more, and I've met people from all over the world.

My only pieces of advice are to trust yourself and try to be open-minded and compassionate, even when you feel out of place. During my first two years here, I said, "yes" to many things I wouldn't have had at home, which was thrilling and eye-opening, but it's equally important to respect your own boundaries too.

What do you like the most about your job?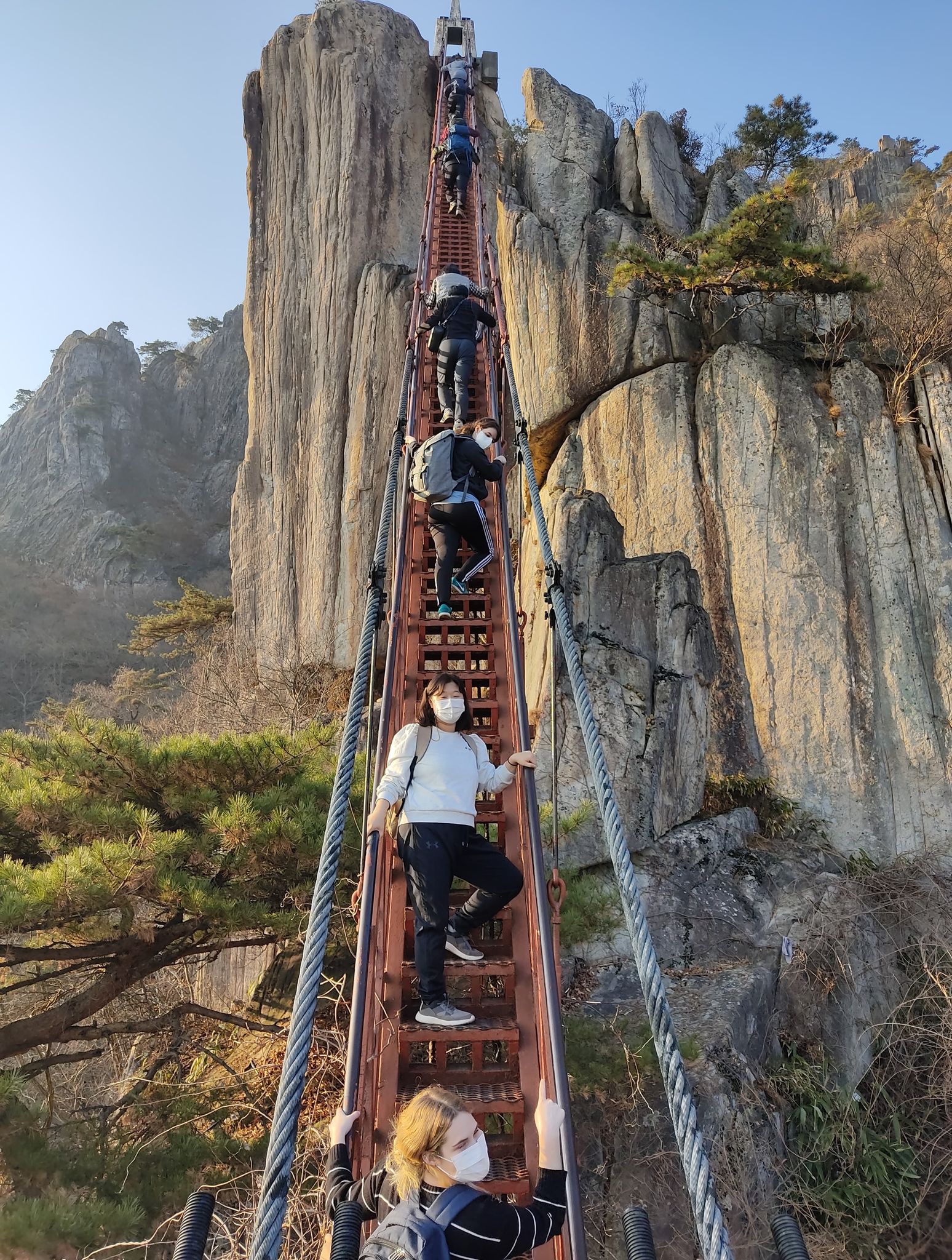 At my current school, I teach adults in the morning, and it's phenomenal. It's beautiful to see these students sacrifice their time, money, and energy into learning something so challenging. I've had a lot of creative freedom making new classes for them, such as Book Club (studying abridged English novels like Old Man and the Sea and Little Women) and Film Club, where we study film scripts. My personal favorite was Rear Window, a film I became enamored with in my Hitchcock class at CUA. Teaching film-based classes is super exciting and hilarious, and there's nothing like hearing a 78-year-old man rap to Busta Rhymes (because it's in the script, and he wanted to try).

For teaching English in Korea in general, your school pays for your housing, so you get to live rent-free (you cover utilities). The cost of healthcare and living is also much lower (and the quality much higher). Lower crime rates are an added bonus. I can walk alone at night and feel safe, and there are very few guns.

What is a typical day at work like for you?

I work split shift, which is very unusual at these kinds of teaching jobs. I teach for 2-3 hours in the morning for adults, then head home for a few hours for lunch and return around 3 p.m. to teach 20-30 minute "juniors" classes (ages 8-13). I also have a few middle school classes (age 14-16) filled with very tired, grouchy students. Some of the classes are very advanced. Usually, it's just me doing my best to help them be more creative, since Korean-style learning is very regimented and memorization-based. It's a long day, but I only work Monday-Thursday, so I have three-day weekends every week to explore Korea and pickup new skills like learning Korean, sewing, and making music and jewelry.

What did you learn as an English major at Catholic U. that has continued to serve you well?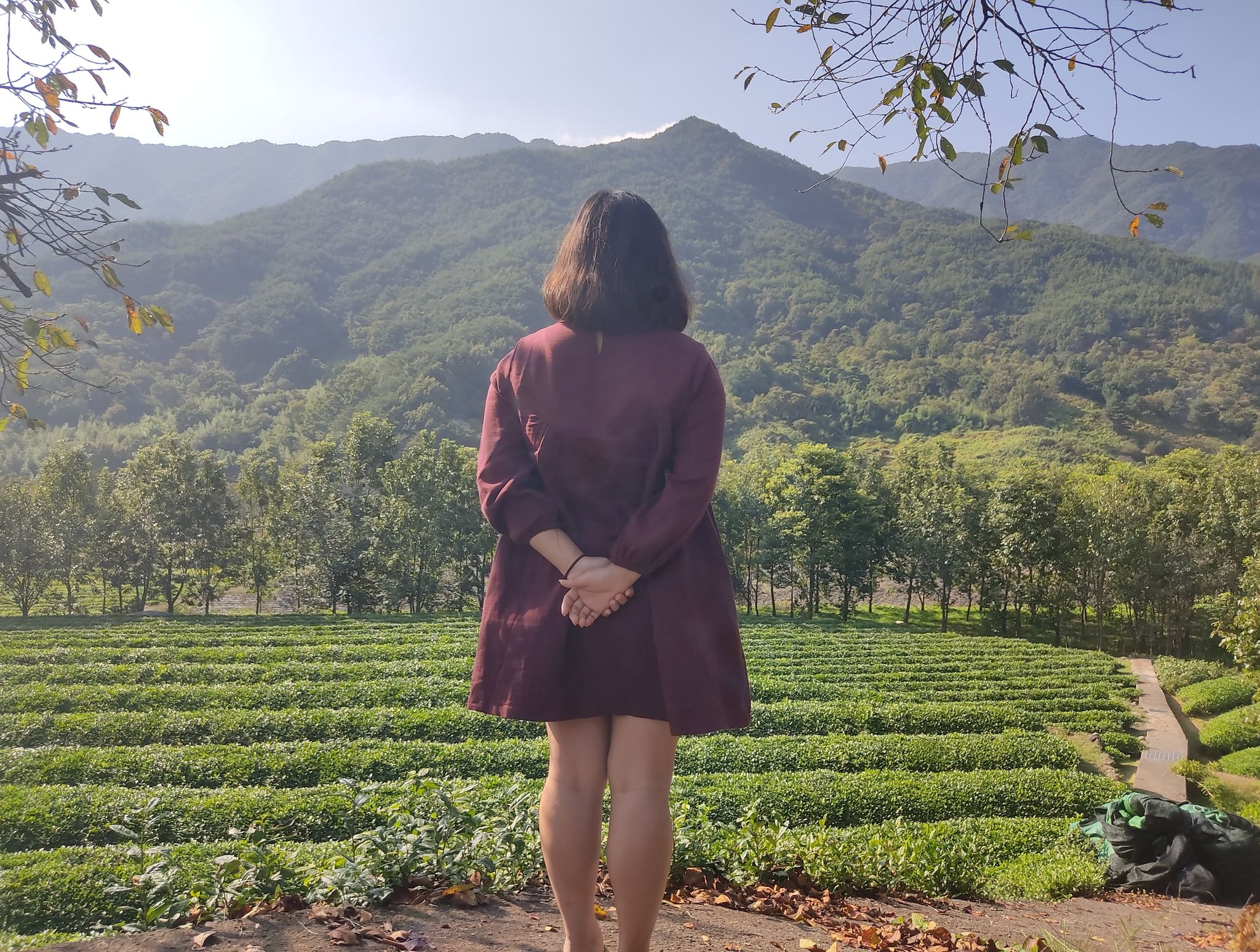 I learned a lot about diligence and structure, but most importantly I learned that having interesting conversations and a great sense of humor are tantamount to your success. I spent so many hours just chatting with my teachers and TAs and learning from our discourse and banter. I miss them a lot and have stayed in touch with many of them.
Do you have any advice for current English majors?
I recommend truly cherishing your time at school and not worrying too much about "getting out there" and "making a name for yourself." We all know it's important to work and study hard, but what I wish I could go back and tell myself is that college is meant to build experiences and friendships, and it's okay to make a few mistakes, as long as you're learning from them. Study buddies or groups are also so underrated, even during Covid-era.
Finally, I highly recommend befriending your professors and TAs. Definitely go to them if you have rough drafts that need guidance or feel lost about something, or simply share a cup of coffee and chat about life. They are very wise and often humorous, and the teachers at CUA made my experience so incredibly memorable. They really have your best interests at heart.
Photo credits:
Rebekah Alcade
Top banner: Park in Seoul; from the top - right: Gamcheon Culture Village, Busan, left: Daedunsan, Daejeon, right: Hadong green tea fields