A conversation with Isabelle Rosini, English alumna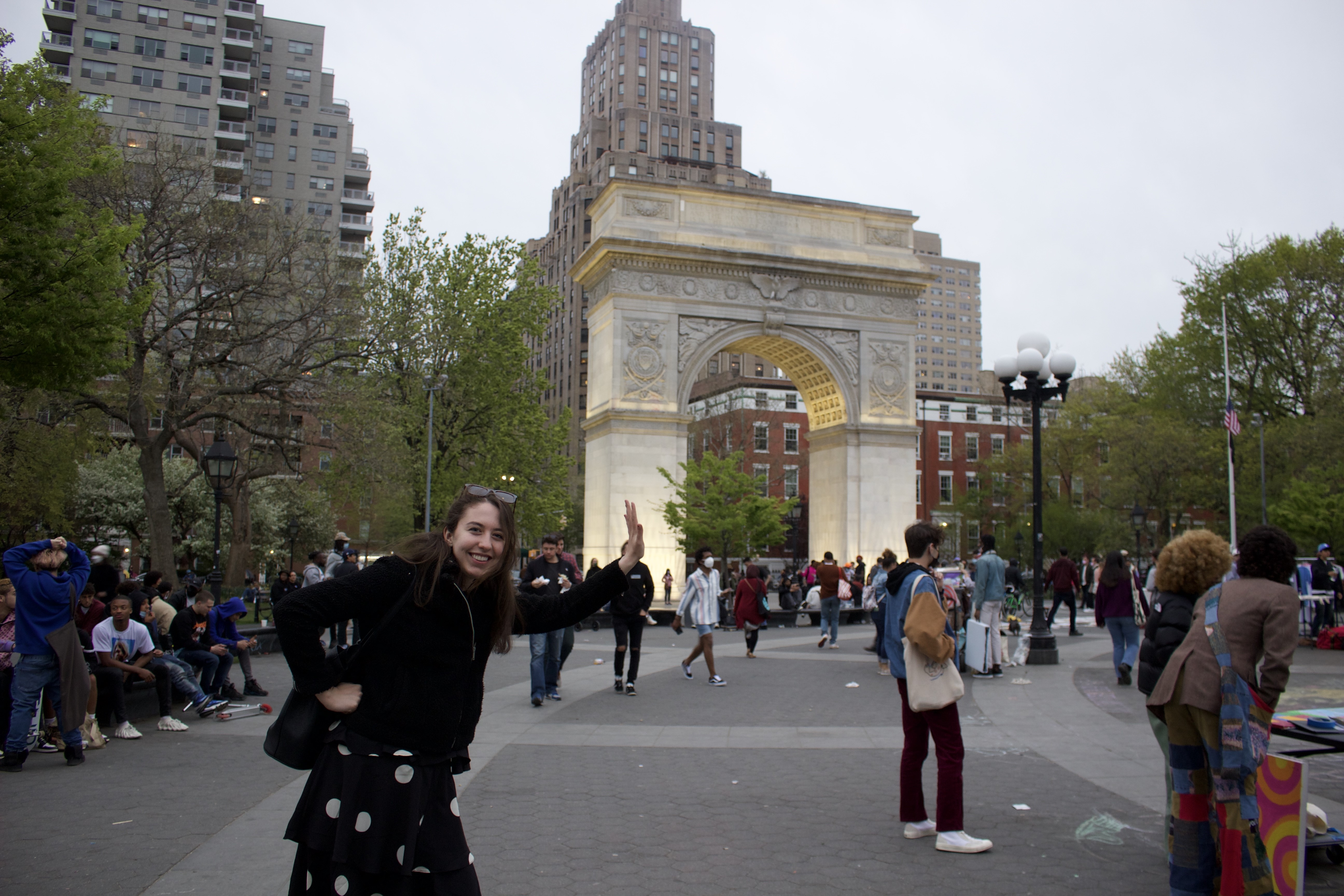 Isabelle Rosini majored in English Literature and graduated with the Class of 2020, serving as English Society president in her senior year. Immediately after graduation she worked in political communications before transitioning to her current role in Public Relations.
What is your current job/title?
I am an Account Executive at Red Renegade, a public relations firm based in DC.
Why did you choose to study English at Catholic U.?
I chose English because I've always loved literature and thought it was the major best suited to my natural abilities and preferences. I actually jumped around between majors my Freshman year, but found that the English classes I took were the most fun, inspiring, and challenging (in a good way!). After just two English classes and an overall wonderful experience with the department, the choice became clear by second semester.
What was your path from graduation to your current job like? What advice can you give senior majors and recent grads about life after graduation?
I interned at a conservative grassroots advocacy organization my senior year of college. Unfortunately, I was a COVID grad, and had my last semester cut short. But I was lucky enough to complete my internship remotely, and even luckier to have that internship turn into a full time job in August of 2020. I stayed in the press department there until August 2022, when I switched to my current PR role. Funny enough, my new boss is someone I met through my first job.
Lesson here: In the professional world, be kind to everyone, keep your connections, and don't be afraid to reach out to people. You never know who can help you get your next job, and I've found that, especially in D.C., people love to help each other out.
The transition from working in political communications to working in PR has been smooth, since much of what I am doing now is similar to what I had to do in my first role. But what my transition tells me is that jobs are more fluid than you realize! Don't be afraid to take a job out of college that might not be your "dream job," because making the leap from one field to another is not as difficult as you might think.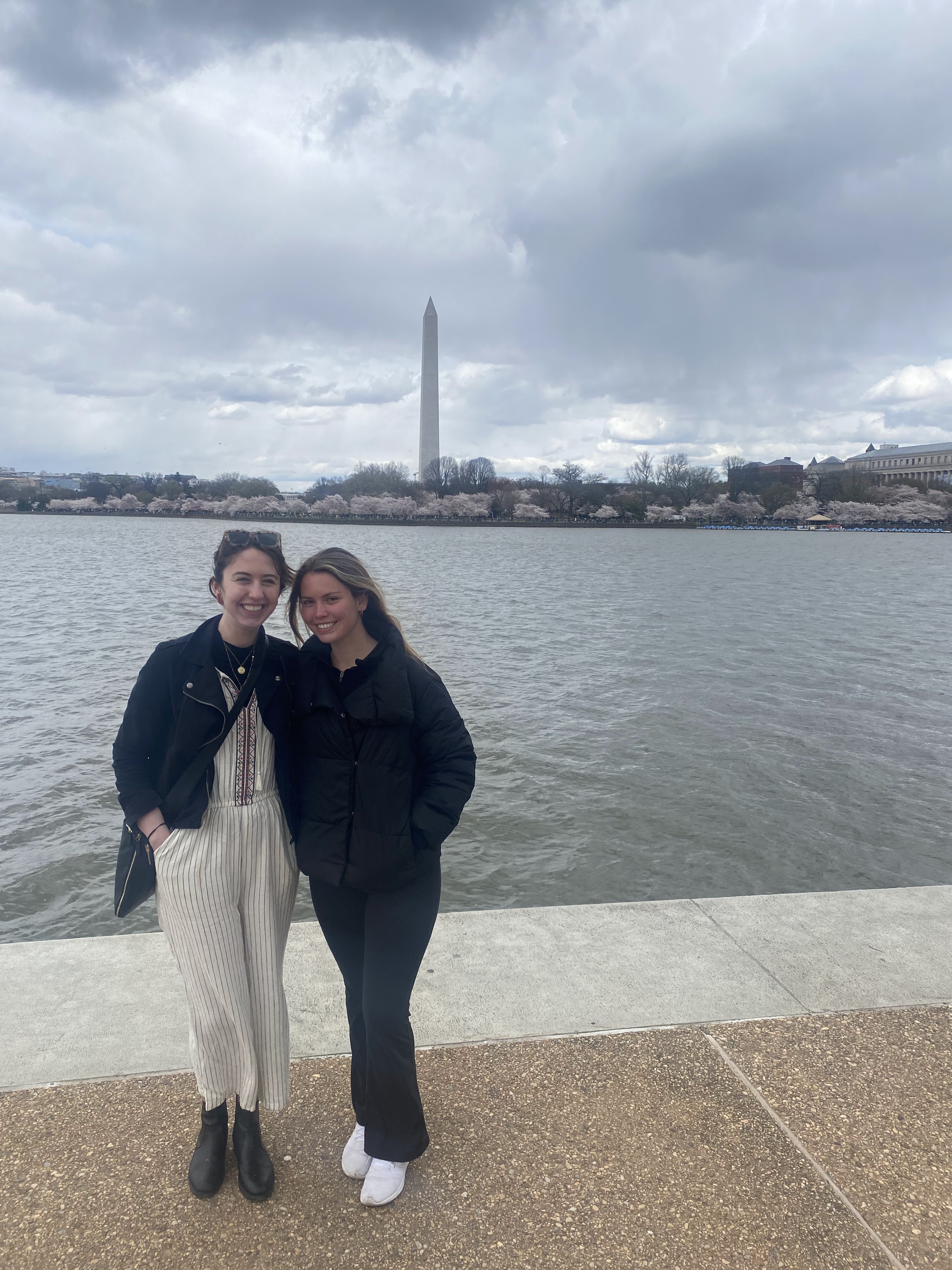 Oh, and never let your self-worth be contingent on a job! I've noticed that too many people my age feel bad about themselves because they aren't where they think they should be professionally. Just take it one day at a time and remember to cultivate your personal life just as much as your professional one.
How has your English background served you professionally?
I cannot emphasize enough how much the time spent workshopping my writing skills and thinking critically about literature has served as the foundation in all my professional endeavors. My work now involves a fair amount of writing and creative/strategic thinking, so it's been a blessing to be able to automatically activate that skillset on a daily basis without really thinking about it. 
What do you like the most about your job?
One of my responsibilities as an account executive is to secure print and broadcast media for my clients. Media can be quite a competitive space, so you have to figure out how to make your clients stand out among the crowd. This involves a lot of outside the box thinking to see what pitches work and which pitches don't. I have a lot of room to be creative and try new things, which I find freeing and gratifying, especially when I have success with a new idea.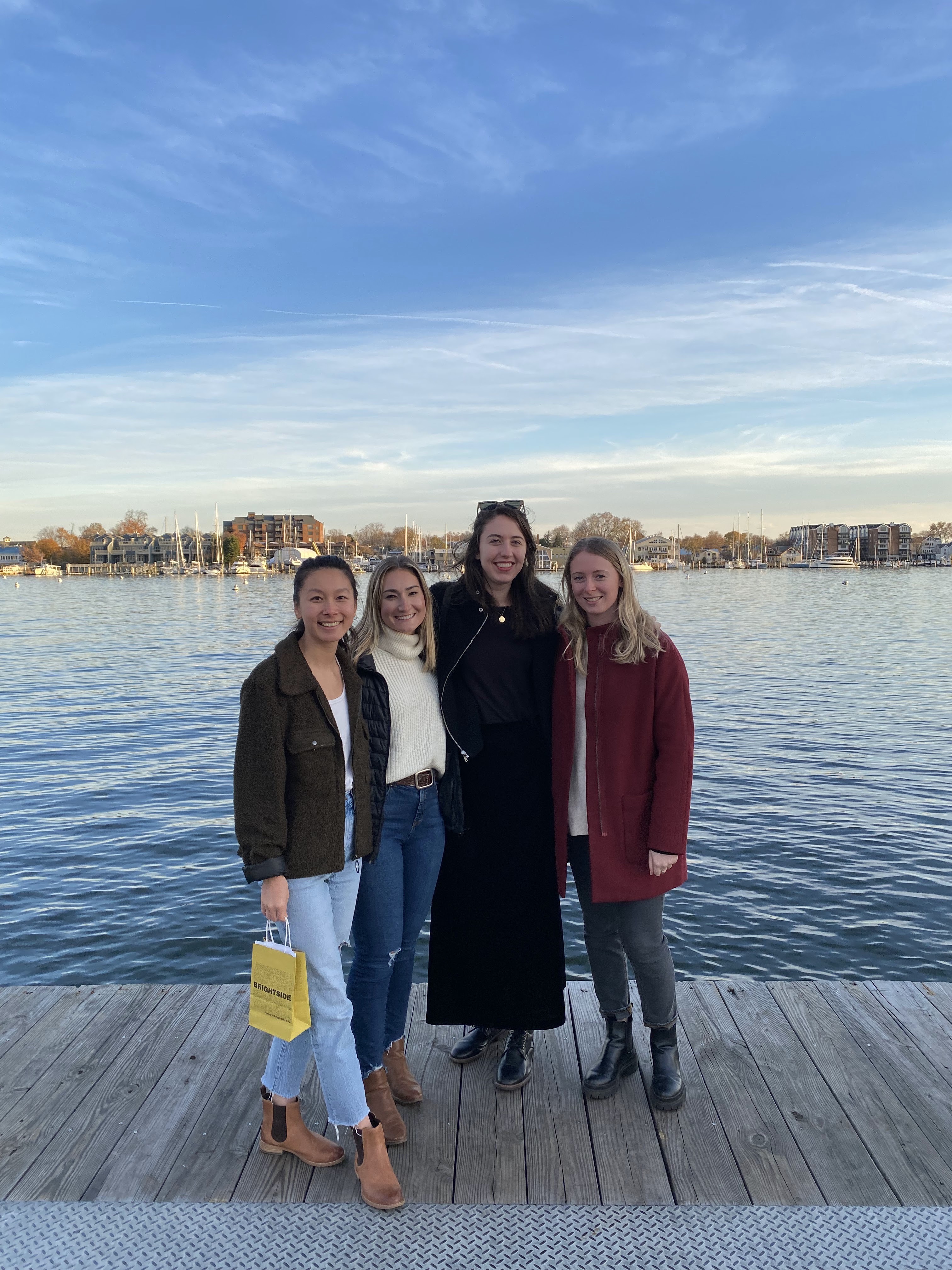 What does a typical day at work look like for you?
A lot of scrolling on Twitter and a lot of reading the news! Every morning I check out the news to see what the hot topics are and how they might relate to my clients. I put together pitches and send them to relevant reporters, producers, or media personalities. If I get any bites from the pitch, I work to set up interviews between my client and the interested parties.
Some days I write op-eds or work on press releases. If it's a slow news day, I research and strategize for the next round of pitches.
What did you learn as an English major at Catholic U. that has stayed with you?
I learned to hold truth and beauty dear--to always seek out both of those things no matter what my phase of life or what my job is. I started working in political communications right out of college, and politics is a field that can get really nasty. The kind of writing I've had to work on wasn't always artful or uplifting. Though I've enjoyed my time working in politics, I always made it a point – then and now – to keep reading great works of literature and take in art and music that put me in touch with God and get me out of my own head. Studying literature in depth at Catholic taught me that truth and beauty are what really enhance our lives and allow us to connect to ourselves, God, and others.
Do you have any advice for current English majors?
My best advice to English majors is to take seriously all opportunities to refine that one skill that is really going to set you apart in the workforce: the ability to write well! It is an asset, an actual "hard" skill that is highly sought after and will open up opportunities for you. It is shocking to find out how many people cannot write, and when employers or bosses notice that you have the ability to write clearly and powerfully, they will go lengths to hire or keep you and also be more willing to let you take on higher levels of responsibility. Definitely take advantage of all the opportunities you have to advance your skills during undergrad, from making appointments at the Writing Center to meeting with your professors to get feedback. Your writing ability can always improve, and if there's one concrete skill you can come out of college with, it should be your writing chops.
Also – enjoy it! It's not often you'll be surrounded by like-minded individuals and brilliant professors who delight in the study of literature.