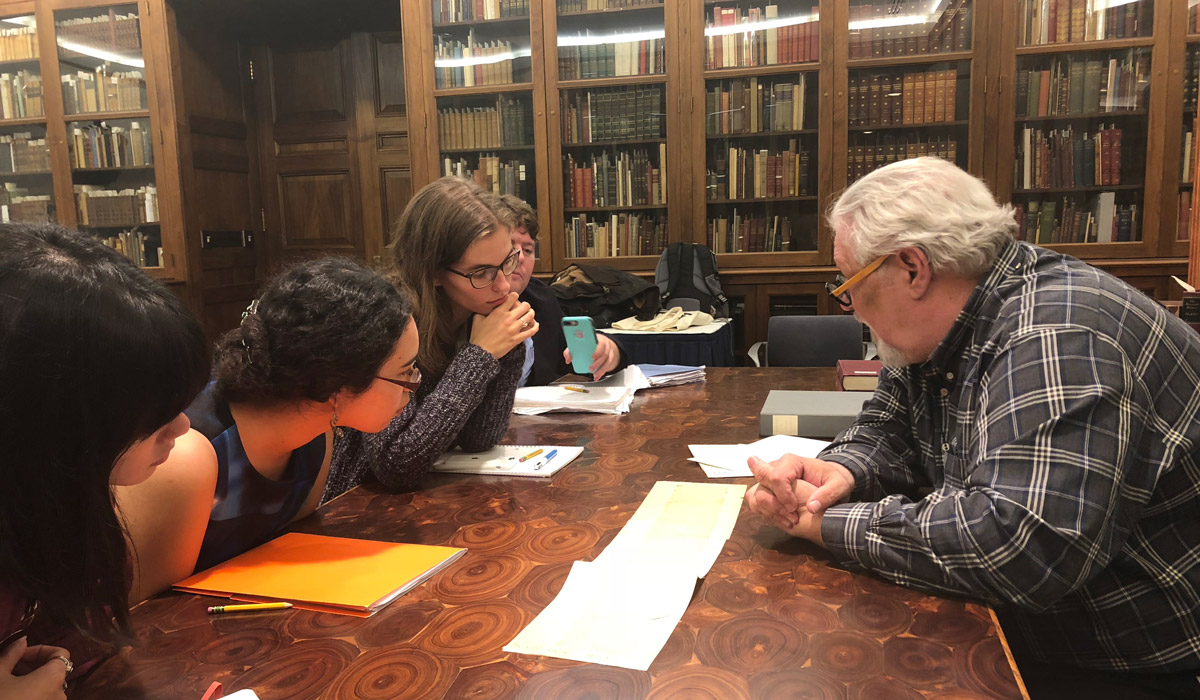 Tools of the Trade: Examining Manuscripts and Rare Books
As part of their work in Dr. Gregory Baker's class, English 721 - Introduction to the Profession of Letters, Catholic University's new class of English graduate students visited the Library of Congress on September 24th and October 1st this fall.
On September 24th Mark Dimunation, Chief of the Rare Book and Special Collections Division at the LOC, led the students in a wide-ranging seminar on working with manuscripts and rare books of literary significance. While discussing the importance of book history, editing, and publication to the reception of English as literature, Mark brought out a variety of irreplaceable textual materials for the students to work with. These included a complete serial, 'blue book' edition of Charles Dickens' David Copperfield, a first edition of Dickens' A Christmas Carol, manuscripts from Kipling's The Jungle Book, poetry proofs revised and corrected by Walt Whitman, the first and third editions of Shakespeare's first folio as well as a rare 16th century quarto edition of the Bard's tragedy, Romeo and Juliet.
In a follow-up visit to the Library on October 1st, Abby Yochelson, the Library of Congress' Reference Specialist for English and American Literature in the Main Reading Room, offered our students a comprehensive overview of the Library's history and its abundant resources for scholars of English and American literature. Abby's tour concluded with an in-depth presentation of the growing number of digital resources offered by the LOC, both those exclusively available on site at the Library and those more widely open on the web.
Separate photo