As usual, our English department was incredibly well represented at the ALSCW annual conference, which was held at Yale University, October 20-23. I think we had more people—especially if you count alums—than any other program, though University of Chicago, Princeton University, and Yale University were also in the running.  More importantly, person after person came up to me and expressed how impressed they were by our graduate students' work. And our faculty members' contributions shined, as always. Many thanks to Greg Baker and Tobias Gregory for moderating terrific seminars. Ryan Wilson, the distinguished editor of Literary Matters, hosted a marvelous reading by Christian Wiman of Yale University, Grace Shulman of Baruch College (CUNY), and David Yezzi of Johns Hopkins University. Ryan also hosted a reading by the Meringoff Writing Award winners.  Our wonderful ALSCW interns and Catholic University English majors, Nicole Cicippio and Noelia Gonzalez, provided valuable support and were absolutely delightful.

Next October we'll hold the 26th annual conference at the University of Houston.  I'll let everyone know the exact dates soon. The conference committee consists of David Mikics of the University of Houston, Richard Russell of Baylor University, Mary Jo Salter of Johns Hopkins University, and me. We're already planning sessions. 

Here are photos I took at Yale; hence some of them have a personal dimension.  If you have pictures, feel free to email them to me.  Pictures from the conference will be going up on the ALSCW website.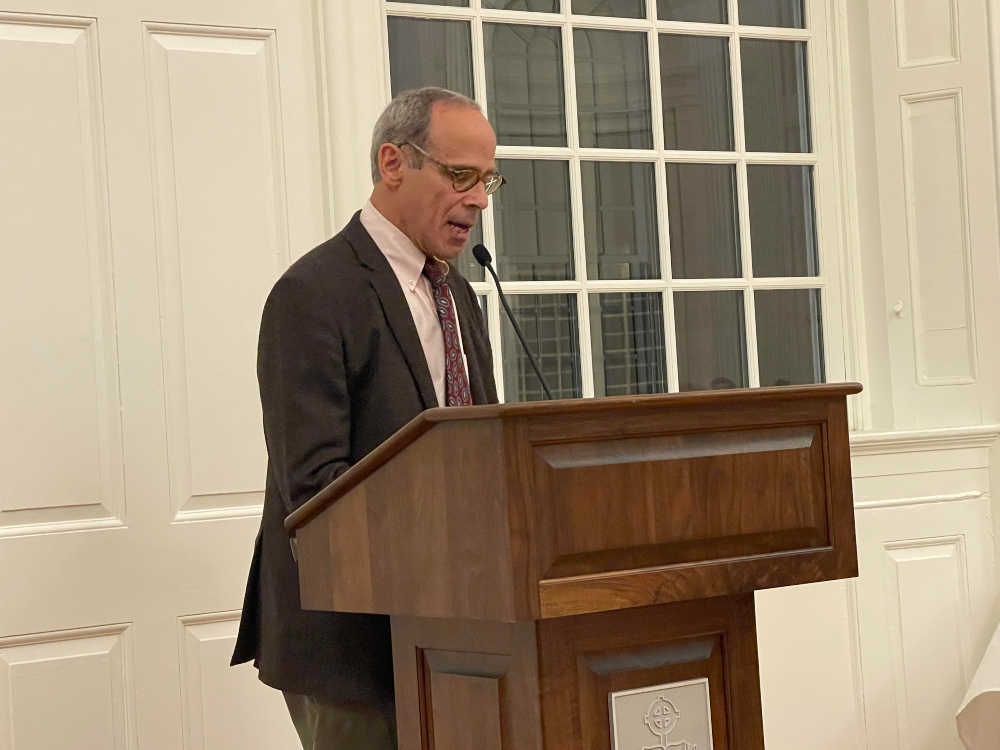 David Bromwich, Sterling Professor of English at Yale, and the 2022 President of the ALSCW.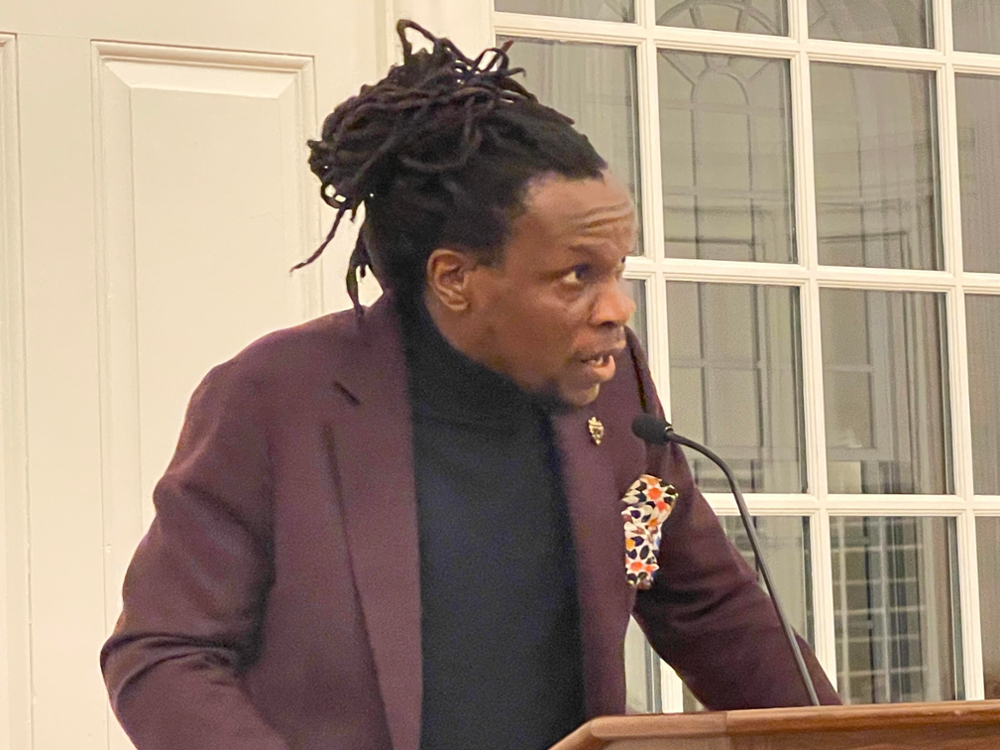 Ishion Hutchinson, Professor of English at Cornell University, giving a poetry reading at the banquet.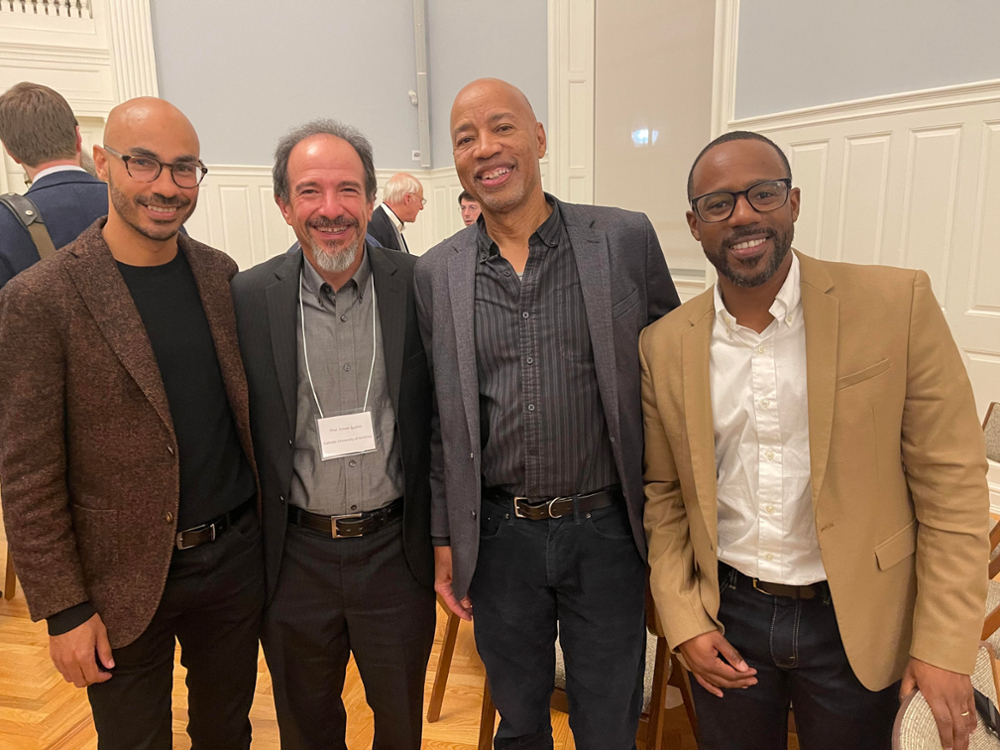 (left to right) Jesse McCarthy, Assistant Professor of English, Harvard University; Ernest Suarez (you might recognize him); Ken Warren, Fairfax M. Cone Distinguished Professor, University of Chicago; Justin Mitchel, Assistant Professor, University of Michigan-Ann Arbor.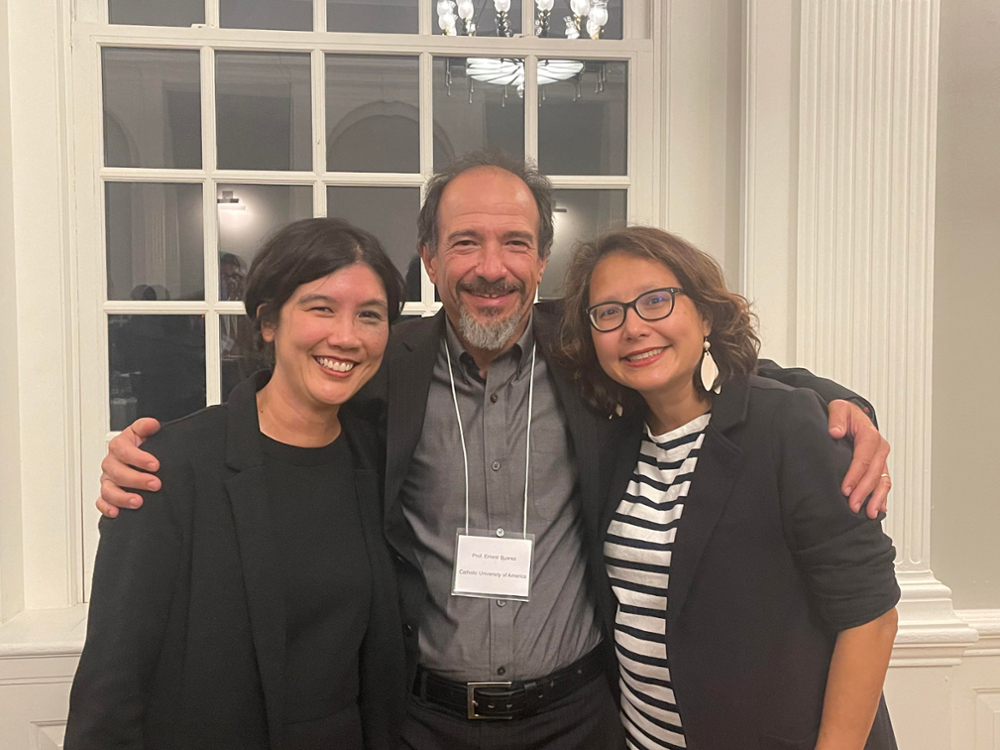 The great Taryn Okuma and Rebecca Rainof with me. Rebecca taught at Catholic for many years and is now Associate Research Scholar at Princeton University. I love both of them with all my heart.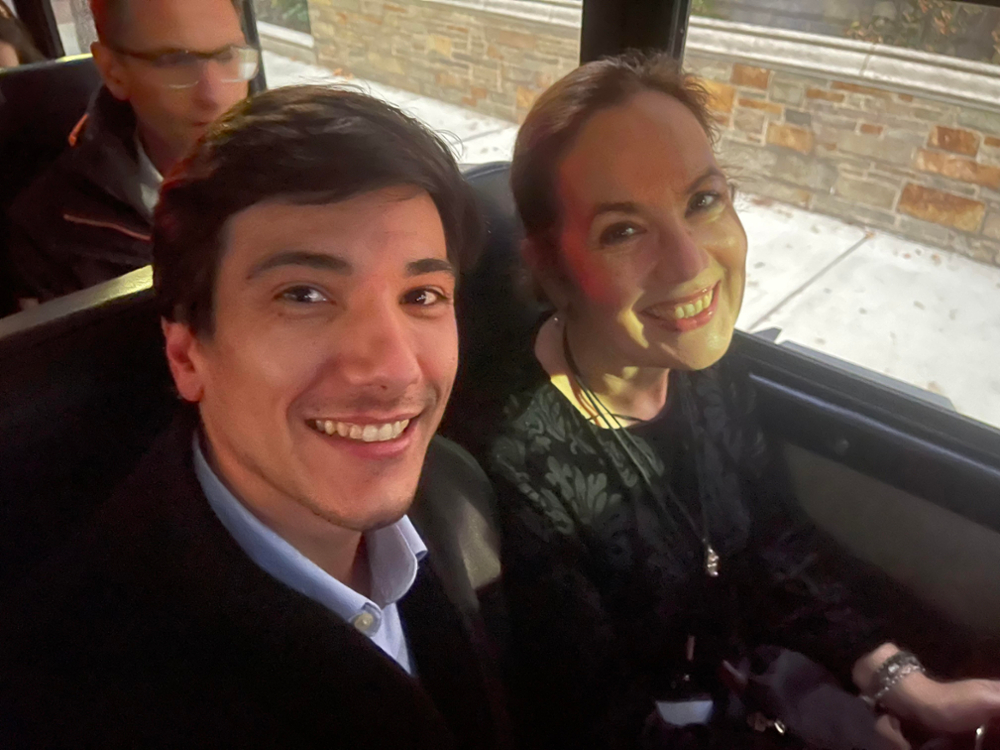 My son, Chris, who majored in English at Catholic, and the novelist Alison Umminger, who is married to my co-author Mike Mattison of the Tedeschi Trucks Band. Chris is in the English department at the University of Wisconsin-Madison and just turned in the first chapter of his dissertation.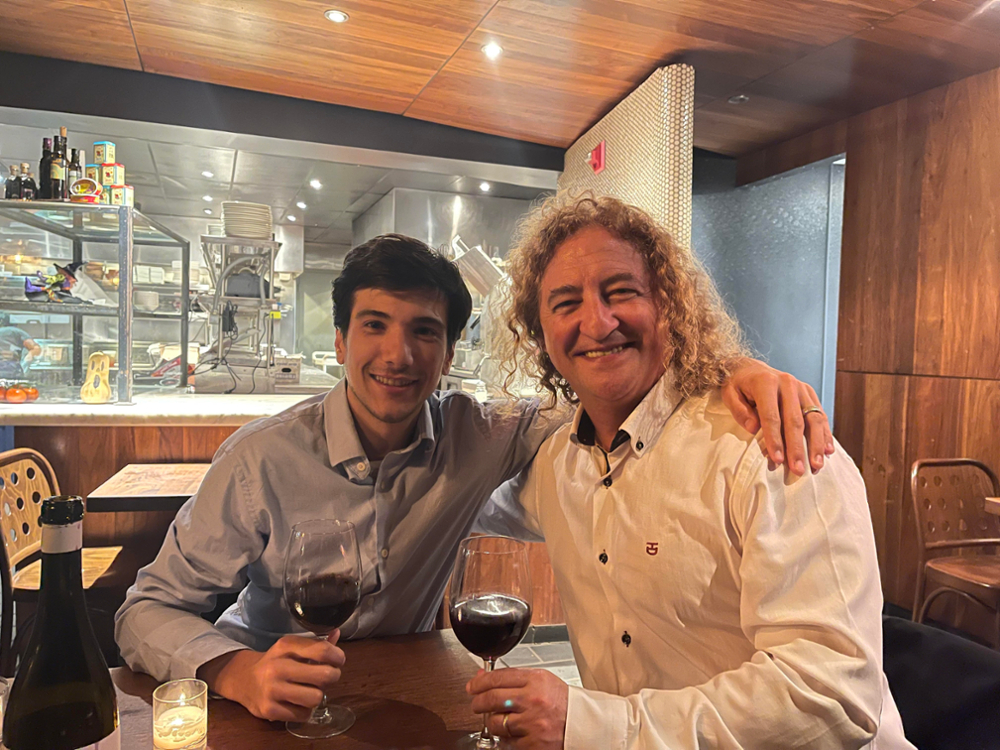 Chris with Marco Antolin, whose dissertation I directed and who is Associate Professor of Modern Languages at Millersville University.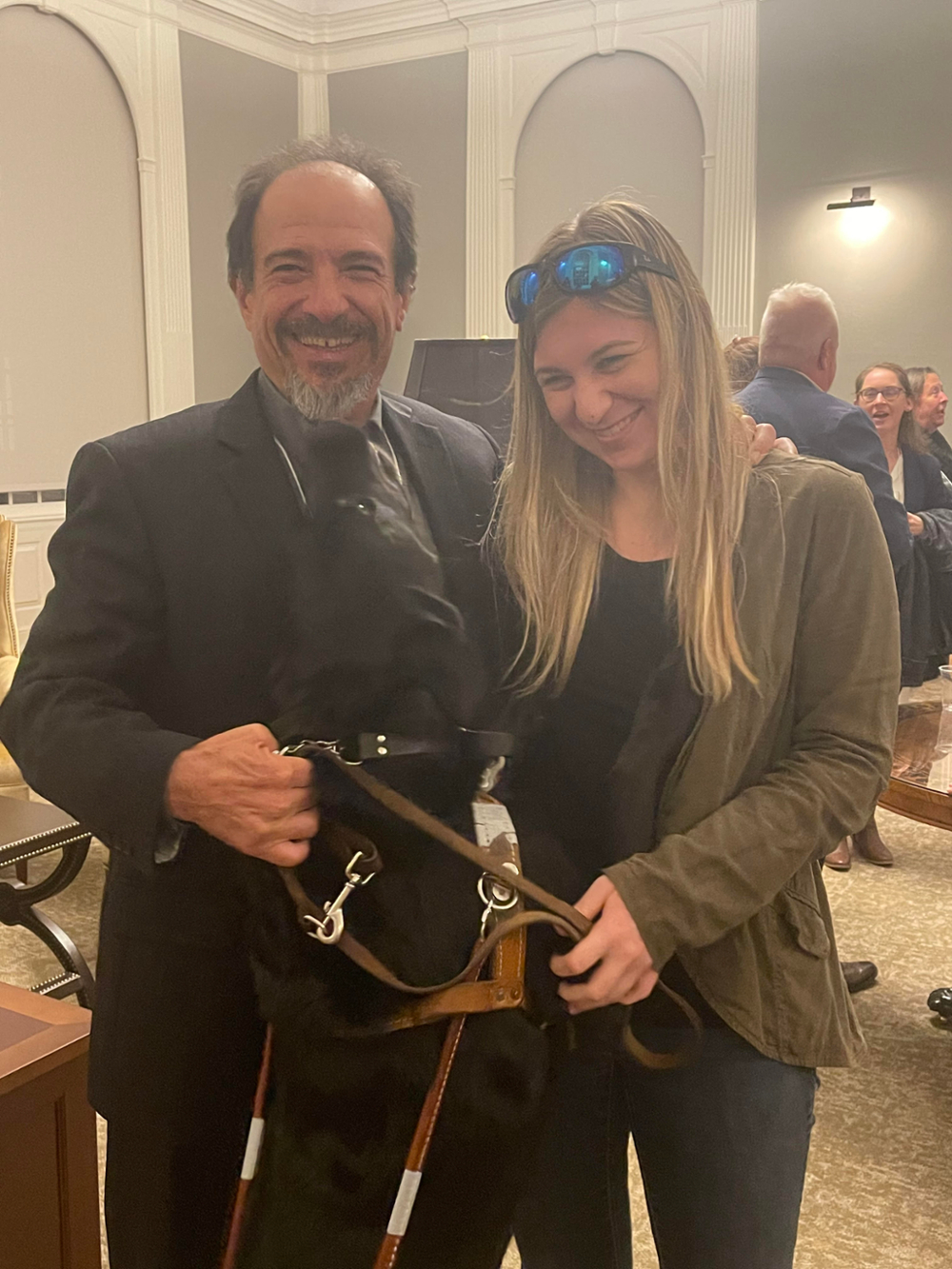 My favorite thing at the conference: Deanna Greco took several classes from me at Catholic and is now a student in the medical school at Yale.  She is blind and the dog, Phil, is a service animal; hence you are not supposed to pet him.  But when Deanna was at Catholic she gave me a "pass" and I would pet Phil. I hadn't seen him in three years but as soon as he saw me, he jumped up, put his paws on my shoulders, and started asking for attention. Everything a service animal is not supposed to do! They spent almost all Saturday with me, going to different sessions, the banquet, and then out for wine into the wee hours with a small group of us.  Deanna is an incredible person.

I hope many of you will come to the University of Houston in 2023!

All my very best,

Ernest Suarez
David M. O'Connell Professor of English
Executive Director, Association of Literary Scholars, Critics, and Writers
Chair, Department of English