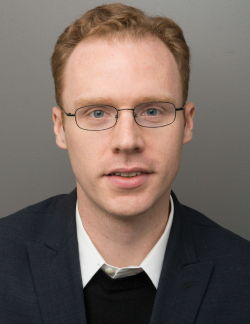 Department
English
School
School of Arts and Sciences
Expertise
20th-century Irish and British literature
Modernism
Reception theory and translation studies
Social and political history of classics on the British Isles
Literary multilingualism and comparative literature
The poetry and criticism of Geoffrey Hill
Profile
Dr. Gregory Baker is Assistant Professor of English and Director of Irish Studies at Catholic University. He joined the faculty at Catholic University in 2013. Dr. Baker specializes in twentieth-century Irish and British literature, and is specifically interested in the literary, social and political
Nachleben
of classical languages and literatures in the twentieth century.
In a book-in-progress entitled
Half-read Wisdom: Classics, Modernism and the Celtic Fringe
, Dr. Baker examines the relationship between nationalist ideology, antiquity and the emergence of modernist style in depth. The "half-read" or partial knowledge of classical and Celtic languages had a major impact, he argues, on the formation of political and linguistic nationalisms in early twentieth-century Ireland, Scotland and Wales. The broad reception of classics also exercised a dominant influence over major forms of modernist expression—forms which often arose as part of a complex response to Celtic 'nation-building' on the British Isles.
Dr. Baker directs the interdisciplinary undergraduate program in Irish studies while teaching a regular rotation of courses in twentieth-century Irish and British literature.  In semesters past, he has taught classes on the history of the novel, on the work of Geoffrey Hill and of Seamus Heaney, on English war poetry and on the major writing of W. B. Yeats, T. S. Eliot, Ezra Pound and James Joyce.
Dr. Baker earned his Ph.D. and M.A. in Comparative Literature at Brown University. His undergraduate degree was taken in Classics at the University of Chicago.