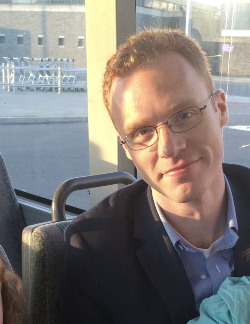 Department
English
School
School of Arts and Sciences
Expertise
20th-century Irish and British literature
Modernism
Reception theory and translation studies
Social and political history of classics on the British Isles
Literary multilingualism and comparative literature
Profile
Dr. Gregory Baker is Assistant Professor of English and Director of Irish Studies at Catholic University. He joined the faculty at Catholic University in the autumn of 2013. Dr. Baker specializes in twentieth-century Irish and British literature, and is specifically interested in the literary, social and political Nachleben of classical languages and literature in the twentieth century.

His first book, Classics and Celtic Literary Modernism: Yeats, Joyce, MacDiarmid and Jones (forthcoming from Cambridge University Press), examines the work of W. B. Yeats, James Joyce, David Jones and Hugh MacDiarmid to show how new forms of modernist literary expression emerged as the evolution of classical education, the insurgent power of cultural nationalisms and the desire for transformative modes of artistic invention converged across Ireland, Scotland and Wales. Writers on the 'Celtic fringe' sometimes confronted, and sometimes consciously advanced, he argues, crudely ideological manipulations of the inherited past. Yet even as they did so, the eccentric ways they used classics helped disrupt common literary conventions to animate new and strange stylizations of English—new forms of the vernacular which helped expand the range of Anglophone literature in the twentieth century.
Dr. Baker's current research, a book manuscript provisionally entitled Classics and Commonwealth: Antiquity and the Literatures of Devolution, examines the key roles that adaptations, translations and allusions to classical literature have played in Irish, African, Antipodean and other postcolonial literatures in the twentieth century—a time of great social and political change due in part to the vast decolonization of the British imperial state from the 1920s onward. This study analyzes the institutional fortunes of classical learning in disparate cultural contexts from across the emerging Commonwealth (and other former areas of the British Empire). It shows how a growing 'recession' in imperial models of classical education helped provoke prominent poets and dramatists to re-imagine and re-deploy claims on the Greek and the Roman—even as they set about developing new 'unroofed' forms of poetic style and political experiment.

Dr. Baker directs the interdisciplinary undergraduate program in Irish studies while teaching a regular rotation of courses in twentieth-century Irish and British literature.  In semesters past, he has taught classes on the history of drama and of the novel, on the work of Geoffrey Hill and of Seamus Heaney, on European war poetry and on the major writing of W. B. Yeats, T. S. Eliot, Ezra Pound and James Joyce.

Dr. Baker earned his Ph.D. in Comparative Literature at Brown University. His undergraduate degree was in Classical Languages and Literature at the University of Chicago.