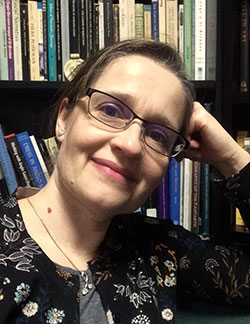 Department
English
School
School of Arts and Sciences
Expertise
Anglo-Saxon sculpture
Early medieval stone monuments and memorial carvings
Old English language and literature
Vikings
Norse Mythology
Runology
Profile
Lilla Kopár is Associate Professor of English, with a focus on medieval literature (of England and Scandinavia) and historical linguistics. She also serves as the 
Director of the Center for Medieval and Byzantine Studies
 and oversees the Center's interdisciplinary graduate and undergraduate programs. Dr. Kopár joined the faculty of CUA in 2006, having taught in various capacities in Hungary, Germany, and at UNC—Chapel Hill. 
Dr. Kopár is an interdisciplinary scholar of the early Middle Ages with an interest in the intersections of visual representations and literature; art and religion; epigraphy, commemoration, and material culture. Her research focuses on the visual culture of Anglo-Saxon England, in particular on stone sculpture, on myth and religion in the Viking Age, and on stone monuments and inscribed objects in early medieval northern Europe. Her monograph 
Gods and Settlers: The Iconography of Norse Mythology in Anglo-Scandinavian Sculpture
 (Brepols 2012) explores the influence of Norse mythological and heroic narratives on stone carvings of Viking Age England, and evaluates the sculptural evidence for the process of cultural integration and conversion of Scandinavian settlers. Her most recent work focuses on inscribed objects in a commemorative context, on the iconography of myth and heroic legend, and on runic inscriptions. Dr. Kopár is also active in the field of digital humanities and serves as founder and co-director of the NEH-funded 
Project Andvari: A Digital Portal to the Visual World of Early Medieval Northern Europe
. 
She offers undergraduate courses on medieval literature and Norse mythology, interdisciplinary courses in medieval studies, and graduate courses on the history of English, Old English poetry, and (sometimes) on medieval monsters. She supervises undergraduate and graduate research on early medieval literature and culture both at the English Department and at MBS.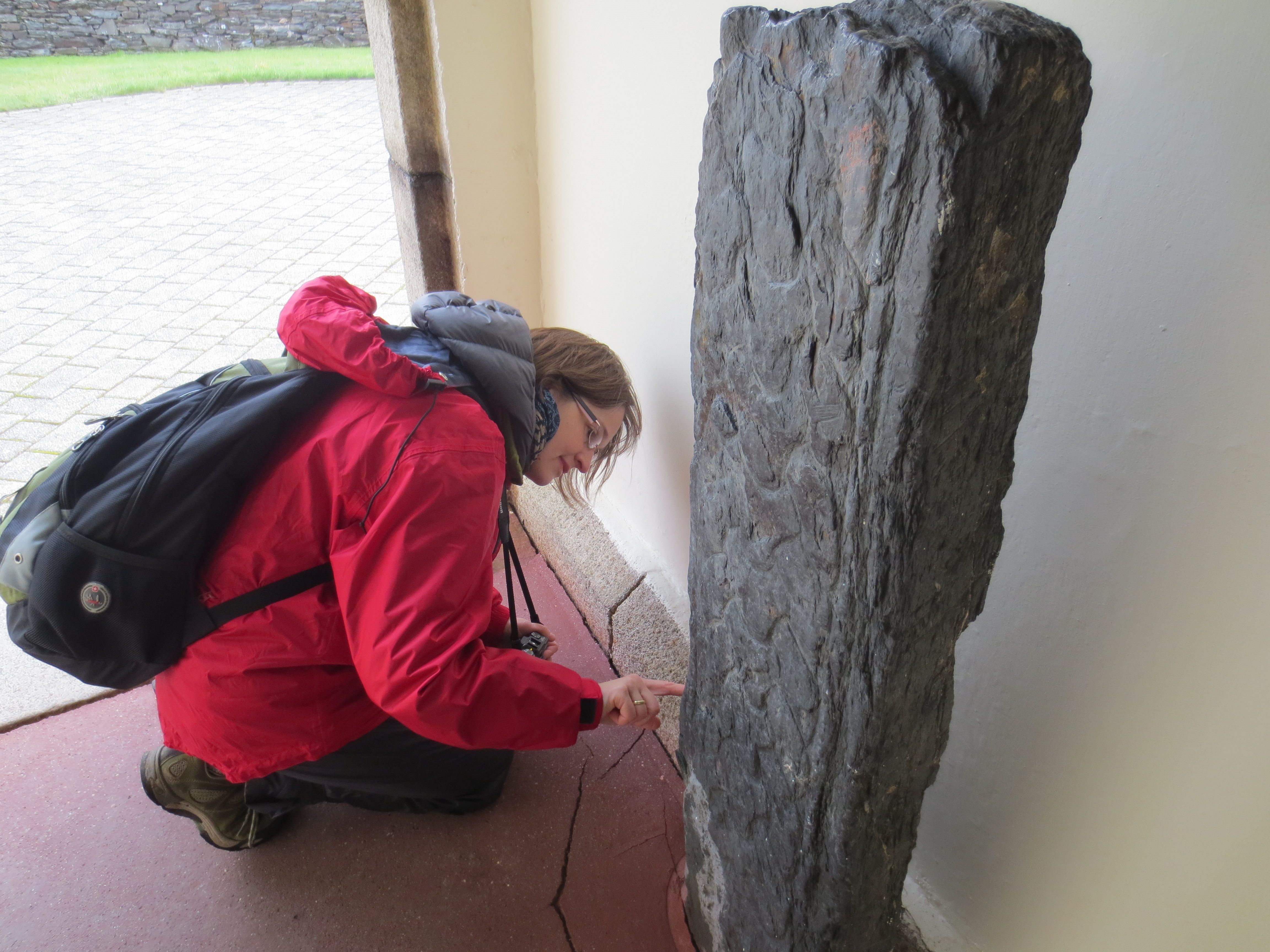 Administration
Dr. Kopár is Director of the Center for Medieval and Byzantine Studies and serves on the Executive Committee of the Center for the Study of Early Christianity.
Awards
Dr. Kopár has been a visiting scholar at Cambridge, Leicester, Durham, Göttingen, Munich, and Eichstätt. Her research has been recognized and supported by The British Academy, NEH, DAAD (German Academic Exchange Service), TEMPUS, the Soros Foundation, Arthur Prowse Fellowship of Durham University, Pro Renovanda Cultura Hungariae Award, and the Norwegian Ministry of Education.