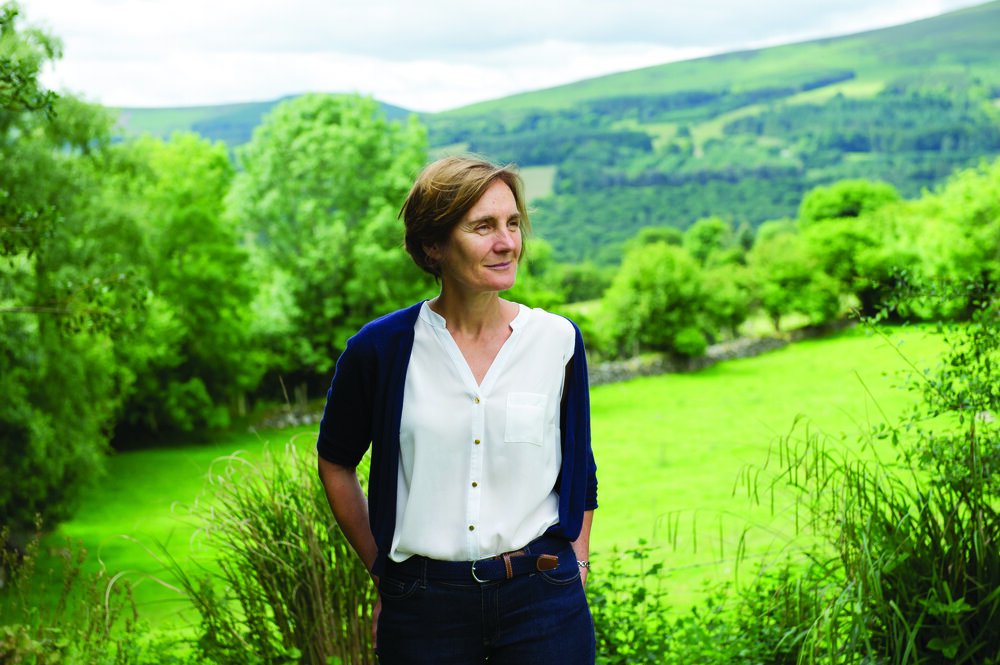 As part of the US launch of two new collections of poetry, the poet, Jane Clarke, came to Catholic University to read from her work on the afternoon of October 30th, 2019. Jane's newest collections of poems, When The Tree Falls and All The Way Home were recently published with Bloodaxe Books and Smith|Doorstop Press respectively. Following her visit, Jane generously acquiesced to reflect upon the meaning of her coming to campus and to the United States more broadly. She wrote these words:
"It was a pleasure to read to academics, students and other poetry lovers in the Irish Studies Deprtment, Catholic University DC on 30 October. I was honoured to follow in the footsteps of W.B. Yeats who gave a lecture at Catholic University in February 1904. Growing up in Roscommon we saw Yeats, from neighbouring county Sligo, as one of our own; it was only when I went to Trinity College in Dublin that I realised he belonged to the world.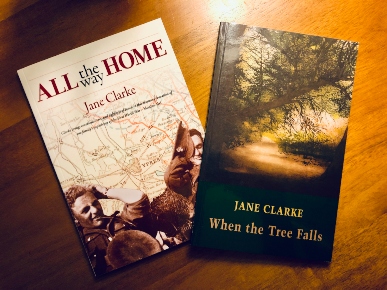 I also appreciated the opportunity to acknowledge the influence of Northern American poets on my work, particularly Emily Dickinson, Robert Frost and Elizabeth Bishop. I read two poems from my debut collection, The River, which were directly inspired by Elizabeth Bishop's 'The Moose' and 'One Art' and discussed her distanced, reticent, cautious treatment of loss and how she uses the strictures of poetic form to contain grief that threatens to be uncontainable. One of the students subsequently sent me her fascinating thesis which traces how Bishop distilled the original emotional stimulus for 'One Art' down to the most essential elements through draft after draft. Learning through this kind of inter-cultural exchange is stimulating and heartening.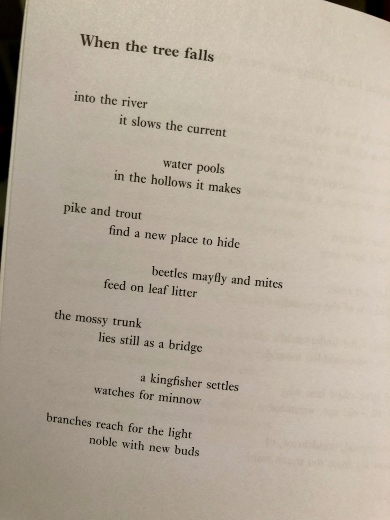 The audience asked me to reflect on the role of place and relationships in my work. When I began writing I had no idea that place would feature so strongly but I found that the physical details of the farm in the midlands where I grew up both carried and expressed the emotions in my poems. Many of my poems are rooted in the land and in the central relationships of my life. The containment of place gives me a way of exploring relationships, ambivalent emotions and themes of belonging and identity. This was all the more important in my recent collection which is primarily elegiac for my father who died in January 2017. Robert Frost says it for me: "A poem begins with a lump in the throat; a homesickness or a love sickness. It is a reaching-out toward expression; an effort to find fulfillment. A complete poem is one where an emotion has found its thought and the thought has found words."

My visit to CUA highlights the importance of Irish Studies in the context of the central role of Irish culture in the development of modern America. This influence is all the more important now that democracy and cooperative international relations in the US and around the world are under threat. Over the past 60 years Ireland has transformed from a conservative, inward-looking post-colonial state to a more open, mature and compassionate country with a commitment to human rights at home and abroad. The arts and international cultural exchange have been central to this hard-won transformation. Our friends in the US supported us and led the way for decades since the days of the civil rights marches; now we need to remind the US that justice and equality are crucial to a healthy state and society.

I am grateful to those who made this visit possible, particularly Greg Baker, Director of the Irish Studies Department, Solas Nua Inc. and the Association of Literary Scholars, Critics and Writers (ALSCW)." 

Jane Clarke, 6 November 2019
Top photo credit: Elementum