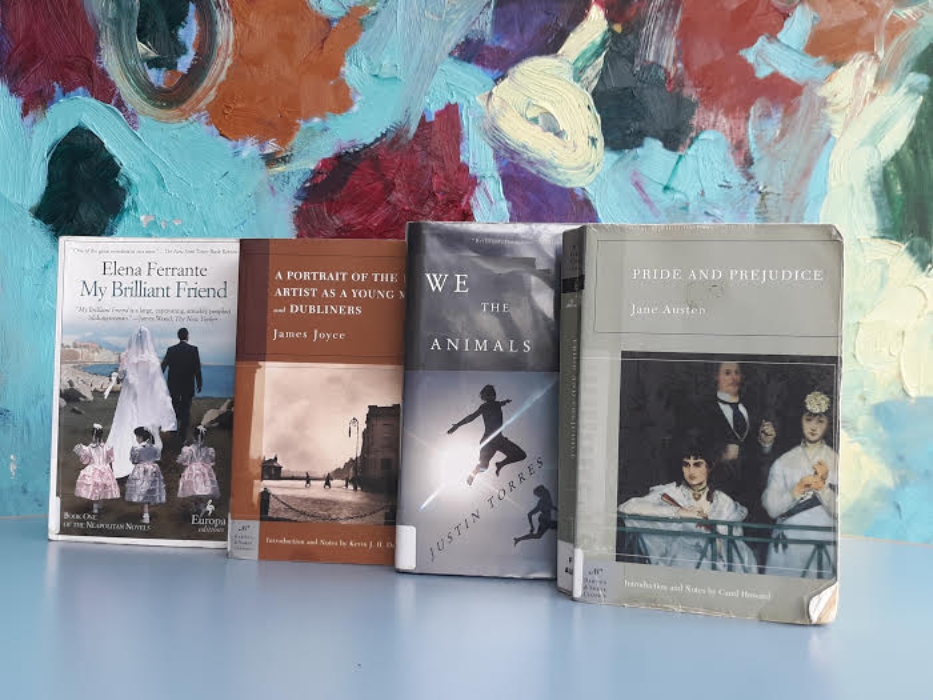 Coming of Age in Fiction and in Real Time
by Isabelle Rosini (B.A. English '20)
At Catholic U., English majors must take foundational courses in their discipline before they can complete their degree. Consequently, English majors graduate with a comprehensive knowledge of English literary history that is sure to impress at interviews and cocktail parties alike. In addition to the twelve core courses, though, students have the opportunity to fulfill four remaining electives with English classes of their choice. Last semester, I did just that when I enrolled in ENG 443, or "Coming of Age Fiction" with Dr. Rebecca Rainof Mas.
Cozily tucked away in the Marist Annex, "Coming of Age Fiction" met once a week on Wednesday nights. I would traverse the distance from my last class in Gibbons Hall to the other side of campus, knowing that there was a cup of tea and some kind of baked good awaiting me. Even better than the mini British tea party, though, was the enthusiastic discussion that was about to ensue among my classmates.
We started the semester with Pride and Prejudice, a book that many of us had encountered in high school. The experience of reading this book in college, though, is completely different—the conversation about it becomes richer, more complex and nuanced, and even a little bit darker. And while college students today do not have to contend with the societal conventions of 18th century England, the frustration that Lizzy Bennet experiences in managing her family and love life are not so far removed from our own.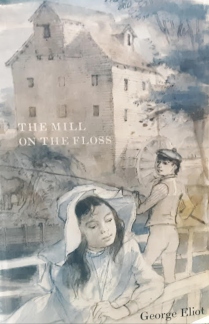 We moved chronologically from Pride and Prejudice to Mill on the Floss by George Eliot, a Victorian epic that proved to be a fan favorite. Camille Petin, a graduate exchange student from the Catholic University of Paris, says that this is her "favorite book" from the class, especially because it reminds her of a French story from her childhood. Victoria McCloskey, a PhD candidate and self-professed Austen and Eliot aficionado, also found Mill on the Floss discussions to be particularly captivating: "I saw you all get so invested in these stories and it warmed my book-loving heart. To see graduate and undergraduate students from a variety of majors become so engrossed in discussions on free indirect discourse or the fact that Mill on the Floss is in no way a bildungsroman about Tom Tulliver, made we want to keep coming back every week."
After wrapping up the Victorian era with Story of an African Farm and delving into Modernism with Joyce's Portrait of the Artist as a Young Man, we progressed into the 21st century. We compared new stories, Justin Torres's We the Animals and Elena Ferrante's My Brilliant Friend, to the old stories, asking ourselves questions about how the coming-of-age genre has both expanded and remained the same over the centuries. As someone who has studied the genre in depth, Dr. Rainof Mas is always interested to examine these trends: "I feel like the experience of coming-of-age is at once varied and unifying; everyone's experiences are different and nuanced, and yet there's a commonality in going through important turning points in life, particularly the shift from childhood to adulthood."
Because the experience of coming-of-age is so universal, it seems quite appropriate that this class is open to all students at Catholic. As Victoria mentioned, "Coming of Age Fiction" brought many different people and perspectives together. I was the only English undergraduate student in ENG 443—an experience that reminded me that reading a good story and discussing the pains and joys of growing up is something that appeals to everyone, not just English majors. And, besides, what better time is there to study coming-of-age stories than when you are in the midst of one yourself? Dr. Rainof Mas says: "I always hope that my courses will speak to students on both a personal and an intellectual level, and believe that the personal and intellectual are inextricably woven together. In conversations both inside and outside of class, students told me about how different works spoke to their individual experiences. For me, these moments of personal connection with texts in the course were unpredictable and incredibly valuable."
For many of us, college is the ultimate transition from childhood to adulthood. Growing up is exciting, but it is also difficult and maddening. Thankfully, there is a rich tradition of coming-of-age stories out there to remind us that we are not alone.