A conversation with Wesley Cocozello, English alumnus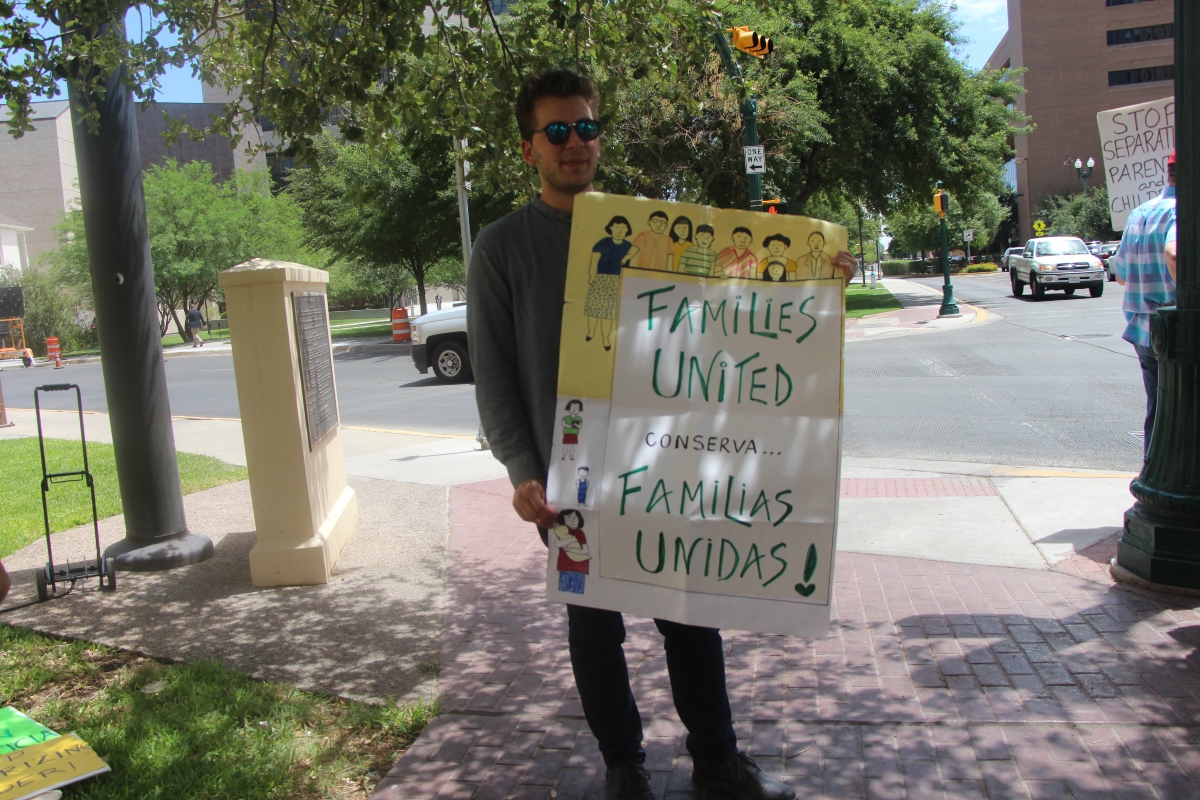 Wesley Cocozello graduated from Catholic University in 2014 with a major in English. While at CUA, he served for two years as the executive editor for CRUX literary magazine. For one year, he served as the managing director for CenterStage Theater Company. Since his graduation, he has stayed in Washington, DC and accidentally ended up working in nonprofit advocacy and civic engagement.
What is your current job/title?
I am the Communicators and Outreach Manager for the Columban Center for Advocacy and Outreach. We advocate for federal policies that protect exploited workers, safeguard the environment, defend the rights of migrants, and demilitarize our communities. We also teach young adults how to make a positive impact on their communities through advocacy and organizing.
Why did you choose to study English at Catholic U.?
Even though my favorite subject in school was always English, I actually came to CUA to study philosophy. I was first introduced to the discipline during my junior year of high school (the same year I started applying for college) and was intoxicated by its rigour and intellectualism. But after my freshman year at CUA, I missed reading novels and poetry. I missed the messiness of human life. A class with Mr. Ryan Wilson and a conversation with Dr. Gibbons convinced me that I needed to switch majors and return to my original love affair.
It was the best decision I made while in school. Each and every English professor is great and I couldn't ask for better classmates. Being in a community of close readers sharpens your analytical skills and makes you a much better writer. But then you know this already.
What was your path from graduation to your current job like? What advice can you give senior majors and recent grads about careers for English majors?
Getting a job is not easy! I don't mean to sound discouraging, but I think it's important to be clear-headed about what may await you after graduation. If you get a job right away, be grateful! If you don't, buckle up.
I started looking for jobs during spring break of my senior year and didn't find a permanent, full-time job until June of the following year. In between I was unemployed for long stretches of time or cobbling together odd jobs here and there. During that time I was lucky enough to have many friends who let me couch surf and eat their food!
I would advise current students to use their networks to find a job, whether it's your parents, their friends, your friends, whomever. Don't be shy about asking for favors or for help. Accept the generosity of others and pay it forward later.
Also, keep an open mind about what kind of work you want to do. I had no clue I'd end up advocating for progressive policies and training folks in civic engagement (I did not take a single politics class in college). But the great thing about getting an English major is that it prepares you for almost anything.
What do you like the most about your job?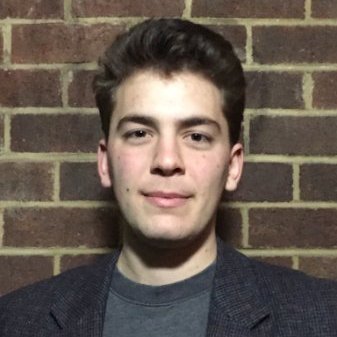 What I cherish most about my job is the opportunities I've had to meet people who have had extraordinary lives (sometimes in good ways and sometimes in bad) who have been open to sharing their stories with me.

I've been privileged to visit the US/Mexico border several times, where I've seen firsthand the journey many migrants take as they flee unbelievable violence and exploitation in their home countries, carrying nothing but the clothes on their backs and their dreams for a brighter future.

In El Paso, I met a gay man from Central America - Enrique - whose close friend had been beheaded because of his sexual orientation. He told me about what it was like to escape from his home, about the mistreatment he suffered at the hands of US border agents while in a detention facility, and about how he contemplated sucide. And then he told me that in detention he realized God was nearby, that he, Enrique, was loved by God unconditionally and that his life was worth living. He eventually was granted asylum and was at a local shelter where I met him, there to cook dinner for all the migrants there that day. After dinner, he taught me and the other volunteers how to dance bachata.

As English majors, we have the privilege of entering into the deepest parts of the human heart. We get to be students in the classroom of another person's life. And sometimes novels come to life.

What is a typical day at work like for you?
Is there such a thing as a typical day? There is, of course, a lot of emails and meetings and paperwork. My favorite days are when I get to write an educational resource, share a story (like Enrique's) that advances compassionate and just government policy (like ending detention), or teaching young adults how to effectively advocate for the common good.

What did you learn as an English major at Catholic U. that has continued to serve you well?

Storytelling is the foundation of politics (of all culture, really). While working adjacent to politicians, I have noticed that debates about public policy and legislation do not center around facts and data. Those things only support the story that politicians are trying to tell: a story about who the United States is and who it should be; a story about how we ought to live together as neighbors and who gets to be called our neighbors (hint: it should be everyone).

Learning how to dissect a story at CUA - identifying the author's intent, understanding how rhetorical devices elicit desired reactions - has made me more aware of how political storytelling is used to motivate others to believe a certain thing or do a certain action. Recently, we've seen that power used for destructive ends. But it also has the power to create a better world, where every person can thrive.

Do you have any advice for current English majors?

I'm hesitant to give you advice. I don't know your history, your values, your deepest desires. Plus, when I look back at who I was in college, there's no way I could have predicted that (six years later) this is where I would end up.

All I can say is to be open to every possibility. Be open to experiences and opportunities that you would've never considered. Say "yes" often. Keep reading a lot. Listen to people who are different from you.

The wider you cast your intellectual net, the wider you open the doors of your heart, the better off you'll be.


Photo credits: Wesley Cocozello