A Conversation with Jeff Hoodlet, English Alumnus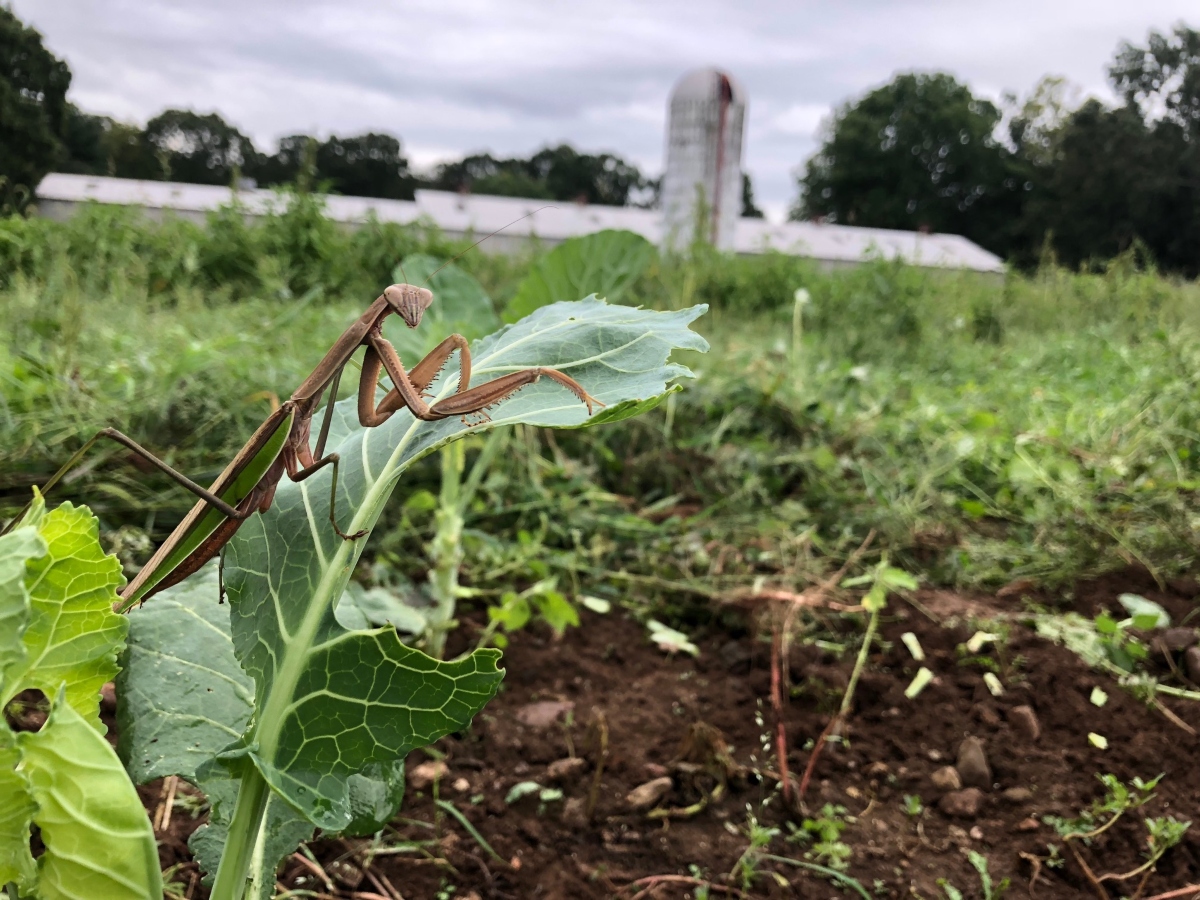 by Isabelle Rosini (B.A. English '20)

Jeff Hoodlet graduated from Catholic in 2014 with a bachelor's degree in English and a minor in French. These days, you can find him working on Chestnut Hill Farm up in Massachusetts where he serves as the Assistant CSA Manager. Whether writing for the farm's newsletter, harvesting vegetables, or birthing goats, Jeff looks to his experience at Catholic as a guide for navigating life on the farm as well as the world at large.

After your time studying English at CUA, what kind of work did you pursue?
After graduating from Catholic, I really struggled to decide on a career that would suit me. I initially pursued editing, but couldn't bring myself to be at a desk that much. I have always been drawn to nature and found myself volunteering on a farm. It was a completely life-changing experience and a few years later, I have moved up to a management role in producing organic vegetables and sustainably-raised livestock for a large conservation-oriented nonprofit in Massachusetts.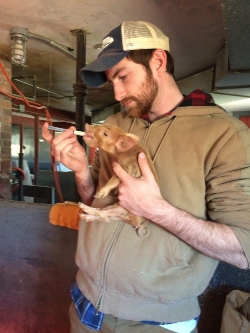 We focus on educating the public about the importance of local agriculture and teaching the next generation of farmers how to promote access to healthy food while combating climate change. I really enjoy the positive impact that we have on the community and the environment. Aside from scheduled tasks like meetings, recordkeeping, crop planning, and vegetable distribution, I might also find myself tending to a wide variety of crops, wrangling runaway cattle, birthing goats, sheep and piglets, leading the local 4-H club, attending conferences, or administering vaccines and medical care to over 150 animals.
How did studying English influence your career path? Would your college self be surprised by what you are currently doing?
The biggest way that studying English helped me narrow down a career path was by showing me that I should pursue something I enjoyed.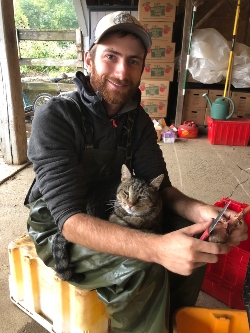 I became an English major to pursue studies that most interested me and I am grateful that success followed. Whether in academics or in the field, being interested in your work will help you find more professional success and joy in life. Farming is definitely NOT what I thought I would be doing with my English degree. While I always dreamed of working outdoors and loved growing my own food, I didn't think I would be discussing The Odyssey while harvesting beets or quoting Shakespeare while birthing goat kids.
How has your English education helped you in your career? How have the skills gained transferred to the 'real world?'
I always thought people were humoring me when they found out that I was an English major and told me how important it was to have solid communication skills. Maybe they were, but it is too true. Even in writing brief emails, there is value in representing yourself professionally. Being a good writer is a great way to stand out to your audience. We live in a fast-paced world where there is unlimited access to content, but very few people put enough focus on the writing they use to represent themselves.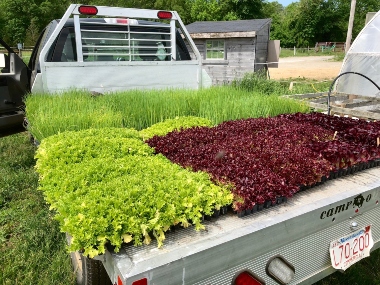 Working for a non-profit farm, our marketing budget is quite small. One of the best ways to reach customers is through blogs and newsletters. Even as a new employee, I was selected to produce this content and we quickly received great feedback from visitors and customers who enjoyed the writing and wanted to learn more about our experiences and gain a deeper connection to their food. Another way that my studies have helped in my career has been the training I received in reading and observing data with an analytical approach. If you attack information in this way, you will discover things that aren't immediately apparent to others.
So much of the world today is tech-driven; there is fear that an English degree is becoming obsolete. What might you say to someone who thinks that an English degree is no longer worth it or relevant to the needs of today's job market?

In a world where most people are producing and digesting content in 280-character doses, I think it is more important than ever to be an efficient writer. Those who have studied English are best equipped to get their ideas to their audience in the fastest, most captivating way possible. Technology has given us an endless supply of sources for knowledge and entertainment. Being able to stand out and be seen as a credible source is invaluable.

Is there any advice that you could offer to current English majors, especially for those on the hunt for jobs and internships?
I always suggest volunteering to people contemplating a career or looking for direction in life. I had serious struggles with finding a path until I began volunteering in a field that interested me. It's a fantastic way to get your foot in the door, make connections, and learn a lot about yourself. Above all else, it is an important way to contribute to your community. If you're looking to add to your resume, it doesn't hurt for that either.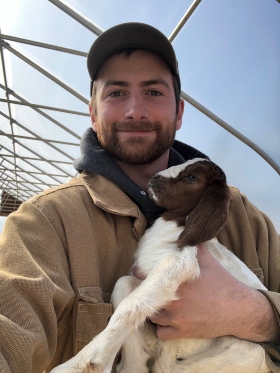 Don't be discouraged if your degree doesn't launch you directly into a career and try to be open to alternative career choices that you may have pushed aside for one reason or another. The skills you picked up from the amazing English professors at CUA will help you stand out when you get an opportunity to use them (and there will be plenty of opportunities). Lastly, don't be discouraged by the never-ending lists of required qualifications that employers put in job postings, and don't feel bad about not following your colleagues to grad school. Graduate programs can be a great next step, but don't be afraid get on with your bad self and enjoy life doing something else either!
Photo credits: Jeff Hoodlet