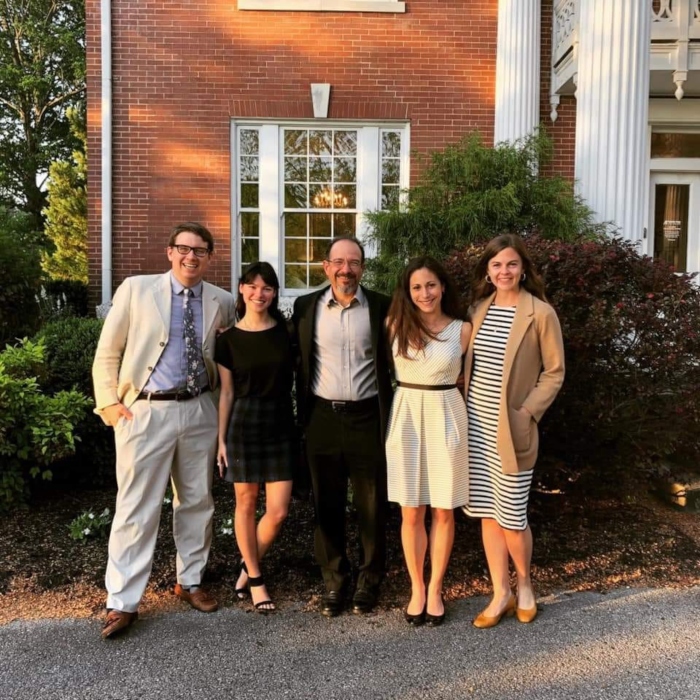 From the Chair's Desk
It's always a tremendous pleasure to see people in our department prosper, and one of the places our graduate students have excelled is at the annual conference of Robert Penn Warren Circle.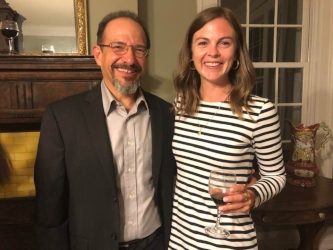 I would like to extend my hearty congratulations to Jane Forsyth, the winner of the 2019 Eleanor Clark Prize for best essay by a junior scholar. The judges praised Jane's essay, ""Pattern of Meaning': Symbolic Dynamism as a Formal Structure in 'The Wasteland' and the 'Well Wrought Urn,'" for its insights, originality, and stylistic elegance. The judges made clear that picking the winner was a tough choice: Grace Woo's essay, "Robert Penn Warren as Ethnographer in Brother to Dragons: 1953 and 1974," drew praise for its range and intelligence.
Two Catholic U. alumni also attended the conference.
Joan Romano Shifflett (PhD, 2013) is the current President of the RPW Circle. Joan's book—Warren, Jarrell, and Lowell: Revising American Poetry—will be published by Louisiana State University Press in 2020. She has taught literature and served as Writing Center Director at the United States Naval Academy since 2013.
Joseph Boyne (PhD, 2018) gave a wonderful presentation on teaching Warren's 1965 book of interviews with civil rights leaders, Who Speaks for the Negro? Joseph has taught at Tulsa Community College, where he is Assistant Professor of English, since 2014.
Joan and Joseph are both winners of the Eleanor Clark Prize.
The RPW Circle was founded 29 years ago, and scholars affiliated with Catholic University have won the prize nine times.
It's my pleasure and privilege to work with all of these folks and many others in our remarkable department.
Enjoy the summer!
Ernest Suarez
David M. O'Connell Professor of English
Executive Director, Association of Literary Scholars, Critics, and Writers
Chair, Department of English