A Conversation with Reagan Mills, English alumna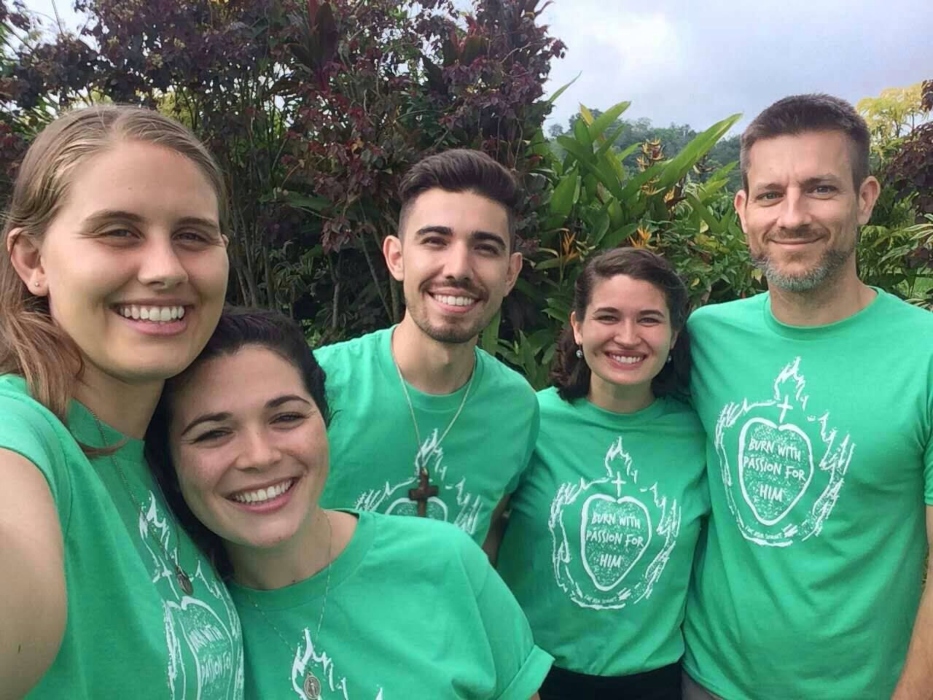 by Isabelle Rosini (B.A. English '20)
Reagan Mills graduated from Catholic in 2013 with a B.A. in English. She now works for Family Missions Company, a Catholic missionary organization that sends laypeople and families across the world to serve the poor and spread the Gospel. Here, she details her path to becoming a missionary, explains how her English major has guided her professional and personal lives, and offers advice to current English majors.

Why did you choose to study English?
I chose English because I was inspired by a phenomenal high school teacher of mine. I selected it as my major before I had even arrived on campus. My mom was a nurse, and I remember briefly thinking that nursing was a more definitive career path and that maybe I should pursue it. My mom, however, encouraged me to stick with English because I had always excelled at reading and writing. She knew that I would be happier studying English. So, I picked English for the sheer love of it—I loved the material and the professors at Catholic. I think that a lot of students pick a major because they think that it will lead to a good career path, but I chose English because it is a passion of mine. I never really second guessed my decision.

After graduating from Catholic, which career path did you pursue?
Now, I am a lay, Catholic foreign missionary with Family Missions Company. I served in Taiwan for two years, living and working at a university with other European students and missionaries. Currently, I am based out of our headquarters in Louisiana. I work in a department called Member Care, which supports our missionaries abroad. We try to guide our missionaries through the challenges of shifting from a relatively normal American lifestyle to living in a third world country and serving the poor; it is a very extreme change. So, for life to be sustainable, there has to be support in place. Because I have been a missionary myself, I can provide helpful insight about how to manage both the difficulty and joy that comes along with serving abroad.

How did you decide that missionary work was the right path for you? Did you know what you wanted to do before you graduated from Catholic?
I had no idea what I wanted to do after graduation. After I completed my degree, I went to Syracuse, NY where I worked with Francis Corps. Here, my fulltime job was running a soup kitchen and a food pantry. I was also living in an intentional community with other young people in the program.

The reality of leaving academia was terrifying. School and the structure that school gives you is all that you know for sixteen years. I think that doing service was, at first, a kind of a safety net for me—it gave me a buffer year to figure things out. I originally had wanted to go back to Catholic and get a MSBA, but decided to defer my acceptance a year in order to complete a year of service. I started to ask myself, though, as my first year of service was coming to an end, if I really wanted to go back and get a second degree or if I was doing it because I felt like I had to. I couldn't figure out the purpose of it: Did I want a second degree out of fear? I was trying to figure out a path forward.

It was a step in faith, in trusting in the Lord, that allowed me to finally make a decision for myself. I moved home, waitressed for a year, and then felt called to join Family Missions Company. I did not have a lot of previous knowledge about modern day missions—I thought that I would have to be a member of religious life. I quickly learned, however, that missionaries can be single people, families—all different types of people with different statuses in life who desire to serve the poor. In 2015, then, I moved to Taiwan for two years.

Did you think that studying at Catholic influenced your decision to become a missionary?
I went to Catholic because I wanted to know more about what I profess to be true on an intellectual level. I am born and raised Catholic, but it wasn't until my senior year of college that I started to get serious about my faith and had what I call a conversion of the heart. I began to surround myself with good people who were making good decisions in their life. Mass became my oxygen to get through the day. I have such a fondness for Catholic because it is where I developed both an intellectual and personal relationship with God. Catholic has helped me to integrate my faith when making important decisions in my life.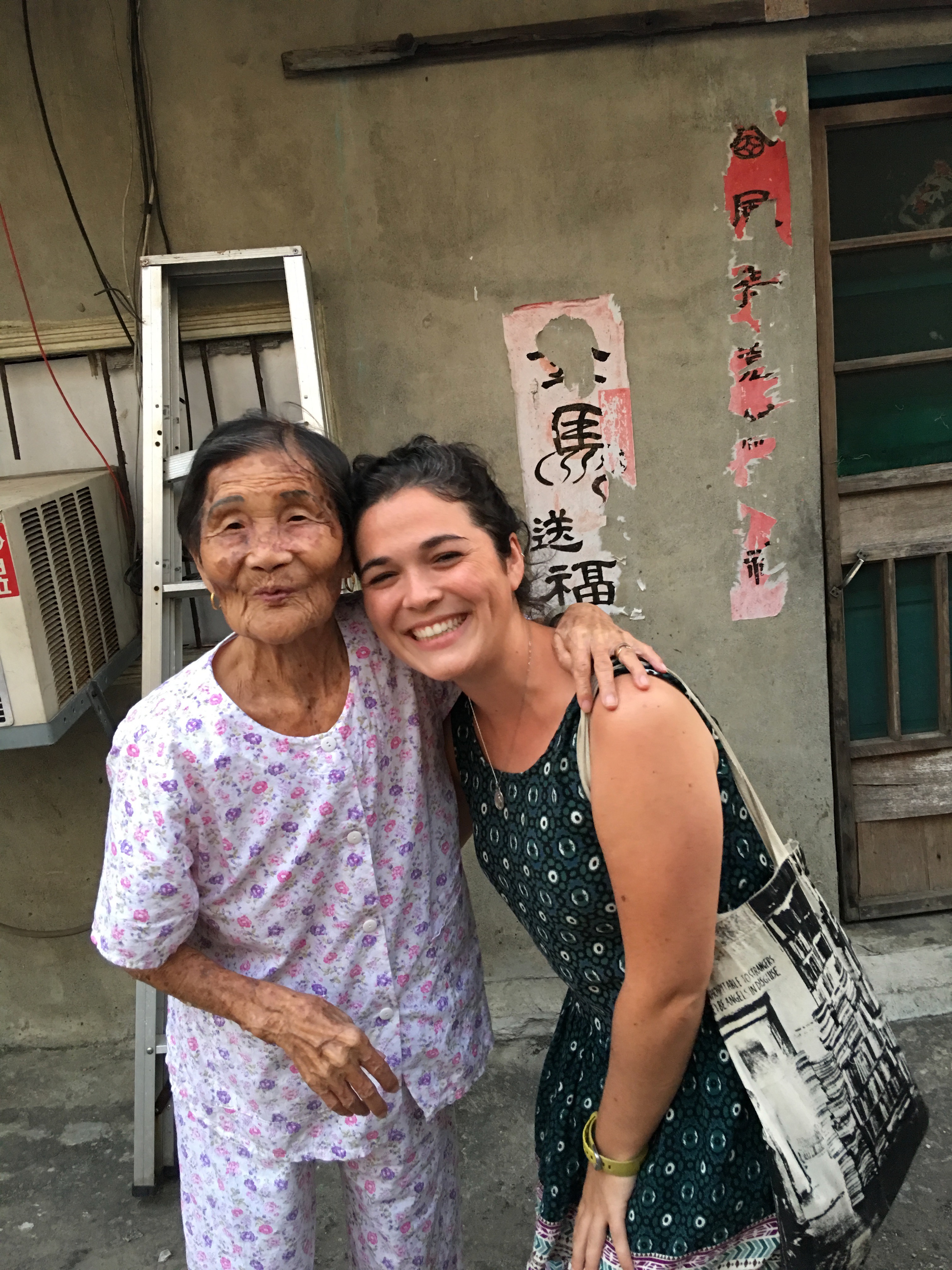 How has your English education helped you in your work? Which skills gained from studying English do you find to be particularly applicable in the day-to-day?
In my personal life, my English degree allows me to articulate my experience as a missionary. I moved to the other side of the world, not knowing with whom I was going to be living or what to expect. I had to adapt to an unfamiliar culture. Writing gave me an outlet through which I could assess my state of mind when I was experiencing all of these changes. When you have big life experience such as this, writing can become an outlet that allows you to process all of your feelings. Writing poetry and journaling are still cathartic outlets for me, even back in the US.

Literature is all about recording the human experience. Studying literature has equipped me with the tools to share my experience, even if no one would ever read about it. It is for my own sake, in a way—to be able to create something beautiful out of what I have lived.

I use my English degree on a professional level, too. Now that I am working in Member Care, I can help other people articulate what they are feeling. It's a real gift to be able to use speech and writing to their highest capacities. I try and help fellow missionaries express their experiences in a way that accurately conveys the transformative experience of being a missionary. To be able to communicate clearly and effectively is something that should not be taken for granted in the professional world. It is a skill for which my English degree has laid a solid foundation.

You have certainly traversed an exciting path since leaving Catholic. Is there any advice that you could offer to current English majors? Especially to those who are actively looking for jobs and internships?
Life after college probably won't be anything that you expect it to be. Very few people will be on some set path to a specific career. But that is ok, and graduates should not be afraid because of this. Nothing could have prepared me for the craziness and larger than life experiences that I have had since leaving college.

Additionally, since graduating, I have realized that it is common for people to switch jobs. Your first job out of college will probably not be the one that you stick with for the next thirty years. It has been encouraging for me to know that there are people who have had first, second, and even third careers—maybe someone who has started out as a restaurant manager but then went on to become a counselor, or a lawyer who is now a stay-at-home mom. We put too much emphasis on what we do, when our identities should not necessarily be tied up with what we do in our professional lives.

I graduated without having applied to a single job because of some things happening in my personal life. Looking back now, though, I see that there was always going to be a path forward and that I should not have worried so much. I would say, then, do not be afraid to step out and try new things. Life will continue to unfold, and nothing is forever. Your career does not have to be perfect. If you are competent and kind, many people would be happy to employ you.

What value does an English degree have in an increasingly tech-driven workforce?
As an English major, you could really do anything. The tools that you have received in the past four years will be useful to you in some capacity, even if you think that a job has nothing to do with what you studied. With English, you are well equipped to do anything because of your skillset. Most significant in that skillset, and the skill that will carry you throughout both your professional and personal lives, is the ability to communicate well. It is essential in any work environment.

I think about my senior seminar and where some of my classmates have ended up. One is now in medical school, one is a director at a pregnancy crisis center—a whole host of impressive things are being done by my fellow English graduates. Ultimately, studying literature makes you a more compassionate and understanding human. Literature demands that you adopt someone else's perspective and understand an experience without having lived it. Being well versed in empathy, then, makes it easier to step into different, new, frightening roles throughout your life.


Photo credits: Reagan Mills
Top: Reagan and her missionary team in the Philippines
In text: Reagan and her favorite neighbor in Taiwan