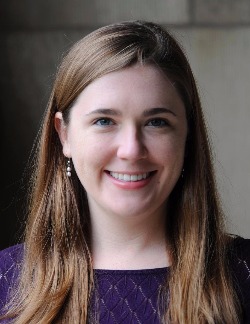 Department
English
School
School of Arts and Sciences
Expertise
Chaucer
Late-Medieval English Literature
Religion and Literature
Profile
Megan E. Murton has been an Assistant Professor of English at The Catholic University of America since 2015. She is a medievalist and specializes in the works of Geoffrey Chaucer, with a particular interest in his religious writings and his response to Classical literature and philosophy.
Her first book, Chaucer's Prayers: Writing Christian and Pagan Devotion, examines Chaucer's use of prayer as a distinctive kind of voice in his poetry. Pointing to the performative quality of prayers as utterances that ask to be prayed, rather than simply read, this book argues that Chaucer uses prayer to enlist readers' participation in his poetry and to guide their responses to it.
Dr Murton's current book project re-evaluates the profound influence of Boethius's Consolation of Philosophy on Chaucer. Focusing on the Consolation's complex relationship to Christian faith and practice, this project examines Chaucer's multifaceted response to this text as part of a wider Boethian tradition in Middle English, including figures such as John Walton, Thomas Usk, John Lydgate, and Thomas Hoccleve.
Prior to her work at Catholic University, Dr. Murton taught Middle English language and literature at the University of Cambridge, as well as literature and academic writing courses at Xavier University and Miami University of Ohio. At Catholic University, she teaches undergraduate courses in English, including History of British Literature I and Chaucer and His Age I & II, and a variety of graduate seminars on medieval literature. In addition to the poetry of Chaucer and his contemporaries, her teaching interests include Middle English mystical and devotional writings, medieval French and Italian literature, the history of the English language, and modern-day medievalism.
Dr. Murton received her Ph.D. from the University of Cambridge. She also holds a joint Bachelor's degree in Linguistics and French Literature from Harvard University and a Master's degree in Medieval English Literature from the University of Oxford.
Awards
Cambridge International Scholarship, 2010-2013
Marshall Scholarship, 2008-2010