In November three Writing Center Undergraduate Tutors presented their research (originally developed in ENG 328: Writing Center Theory & Practice) at the National Conference on Peer Tutoring in Writing. Along with the Annual Conference of the International Writing Center Association, NCPTW is one of the most important venues for presenting and discussing research in Writing Center Studies. We spoke to the two tutors who are English majors - Elizabeth Hughes (B.A. English & Philosophy, '21) and Anna Stephens (B.A. English and Secondary Education '21) - about their experience preparing for and presenting at the conference and asked them to share their abstracts:
"The Writing Center's Lack of Focus: Tutoring Students with ADHD," Elizabeth Hughes
Though the writing center is uniquely situated to help students with disabilities because it is able to provide individualized attention, little research has been done on how the writing center can best serve students with specific disabilities like ADHD. Because of this lack of research, it remains unclear as to whether traditional writing center pedagogy is effective for students with ADHD. My research, conducted at Catholic University's Writing Center, in conjunction with the Office of Disability Support Services, makes recommendations to improve tutoring effectiveness not only for students with ADHD but for all students.
"Supporting Success: A Study of Motivation and First Year Student Usage of the Writing Center," Anna Stephens
While many scholars discuss the correlation between motivation, writing performance, and Writing Center usage, there is a gap in research regarding how students define "motivation" in the context of writing and how this impacts their writing and likelihood to use the Writing Center. This study presents the findings of four interviews with freshman student writers and proposes a tutor liaison program and increased focus on facilitating student development of personal style blended with academic writing as ways to instill greater confidence in these writers, motivating them to work towards improving their writing and to seek the support of the Writing Center.

What drew you to this research?

Elizabeth: I was drawn to research ADHD through a dinner conversation! I was talking about the Writing Center class with my friend and she started talking about how her ADHD makes it really hard for her to write. She said the whole process is difficult: focusing, researching, organizing, and writing the actual paper. That night I went home and started looking into the Writing Center and how it helps students with ADHD. I wanted to see how the Writing Center could help give these students the skills and confidence to write well.

Anna: As an English and Secondary Education major, I have spent several years helping students with their writing projects and listening to their struggles with the writing process, both in and out of the Writing Center. In many of these encounters, I have found that a common struggle that students face is with motivation. Whether it manifests as difficulty with starting an essay due to being intimidated by it or as a lack of excitement about a paper due to having little interest in its assigned topic, struggling with motivation is something that most students, at some point in their academic career, will experience. Given the prevalence of this difficulty which I have seen in students and even experienced myself, I decided to research this topic further to find ways to effectively help students to overcome this struggle with motivation, so as to become more confident writers who are comfortable with and excited about the writing process.

So many students, especially during their freshmen year of college, it seems, are intimidated by their writing projects due to a negative view of writing as a near-impossible and unfamiliar academic exercise. With my research, I wanted to find a way to help shift that mindset and to work towards encouraging students to move past that initial intimidation to come to the point of enjoying the writing process, feeling equipped with the resources necessary to do it well, and feeling confident about letting their own personal style come through in the process.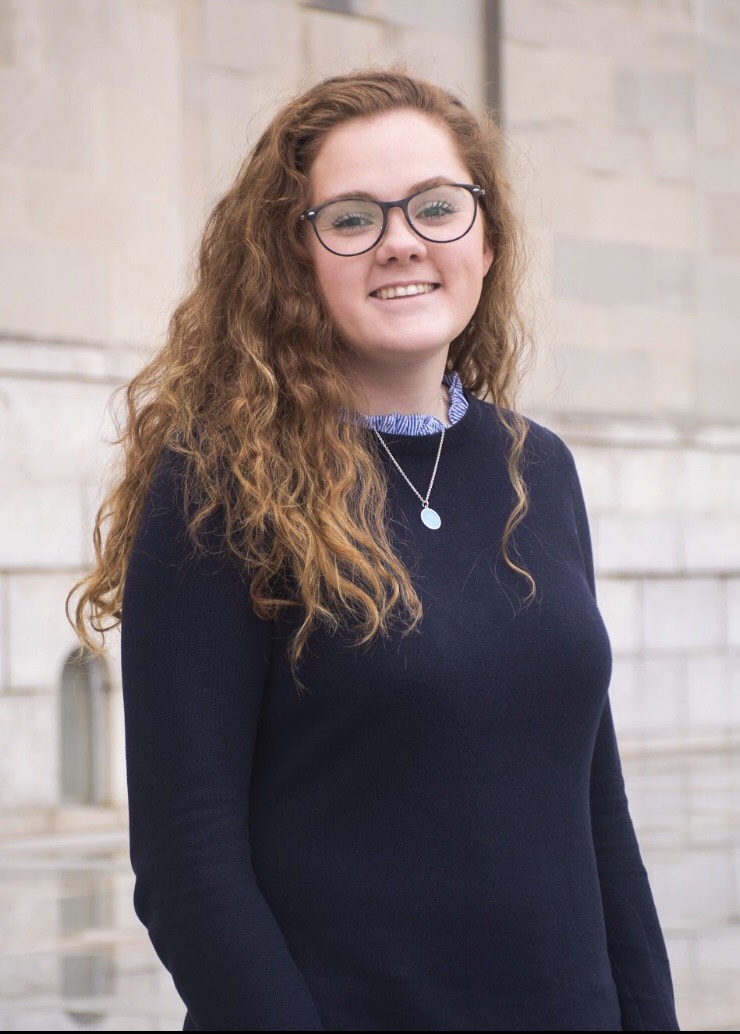 Could you describe how you went about planning and completing your project?

Elizabeth: Though I was unsure whether I wanted to focus on the students themselves or the tutors, I decided to focus my project on tutors and helping them tutor students with ADHD. To figure out how to help the tutors, I decided to survey students with ADHD regarding how they felt the Writing Center helped them and whether certain standard practices were actually effective. I ended up collaborating with Disability Support Services to send the survey to students with ADHD. Using these survey results, along with secondary literature primarily focused on disability in the Writing Center, I made several suggestions on how the Catholic University Writing Center could improve its tutoring services. All in all, the project took more than six months to complete, from conception to final results. I hope to be able to implement the solutions I proposed in the coming semesters.

Anna: After an initial literature review, I spent a significant amount of time throughout this project having conversations with students and peers about their own experiences with writing and motivation. Early on in the process, I scheduled interviews with freshmen students who were willing to share their thoughts and experiences with writing. Several of the students I had the chance to interview were those that I knew from involvement in a student organization at CUA, so the project also served as a chance to start conversations about writing on campus outside of the classroom and the Writing Center. The perspectives of these freshmen students as writers just beginning their time in college was particularly insightful. The process of doing one-on-one interviews with them was a wonderful opportunity to give them a chance to voice their concerns and interests with regards to writing and then to consider how to account for these perspectives within my own practice as a Writing Center tutor.

After completing these interviews, I reviewed the responses and found that nearly all of the students in my small sample-size had mentioned interest in the topic of their writing assignments as being directly related to their motivation to work on them and to use the Writing Center. In other words, students did not seem to be as firmly averse to or excited about the writing process itself. Rather, student interest in the content of writing projects more significantly impacted their motivation and confidence in writing.

As a result of these findings, I decided to propose a tutor liaison program between LC courses and the Writing Center as well as an increased focus on facilitating student development of personal style blended with academic writing. Even if students aren't excited about what they are writing about, my goal with these solutions was to facilitate a way for them to get excited about how they are writing about these topics.

After many drafts, visits to the Writing Center, and meetings with my professor to discuss my research, I completed the project and was then able to continue incorporating my findings into my approach to tutoring in the Writing Center.

What was the process of applying and being accepted to the conference like?

Elizabeth: Applying to the conference was a really exciting opportunity because, unlike Research Day, I was speaking to fellow tutors and experts in Writing Center Studies. I was also really excited to share my research, something I had hoped to do from the beginning of the project. I originally applied to go to the NCPTW in Pittsburgh in 2020, but this conference was postponed until 2021 because of Covid. I ended up submitting my work for the online conference they hosted, and though I was hesitant, I was really glad that I decided to participate in the conference. It was an unusual experience, but seeing my work alongside other undergraduate tutors' work was so worthwhile.

Anna: The process of applying and being accepted to the NCPTW conference was such a rewarding experience, and I would definitely encourage anyone thinking of starting this process to go for it! You never know how much your perspective can help other tutors to better assist student writers on their own college campuses, so taking the time to propose and share your research is definitely worth it.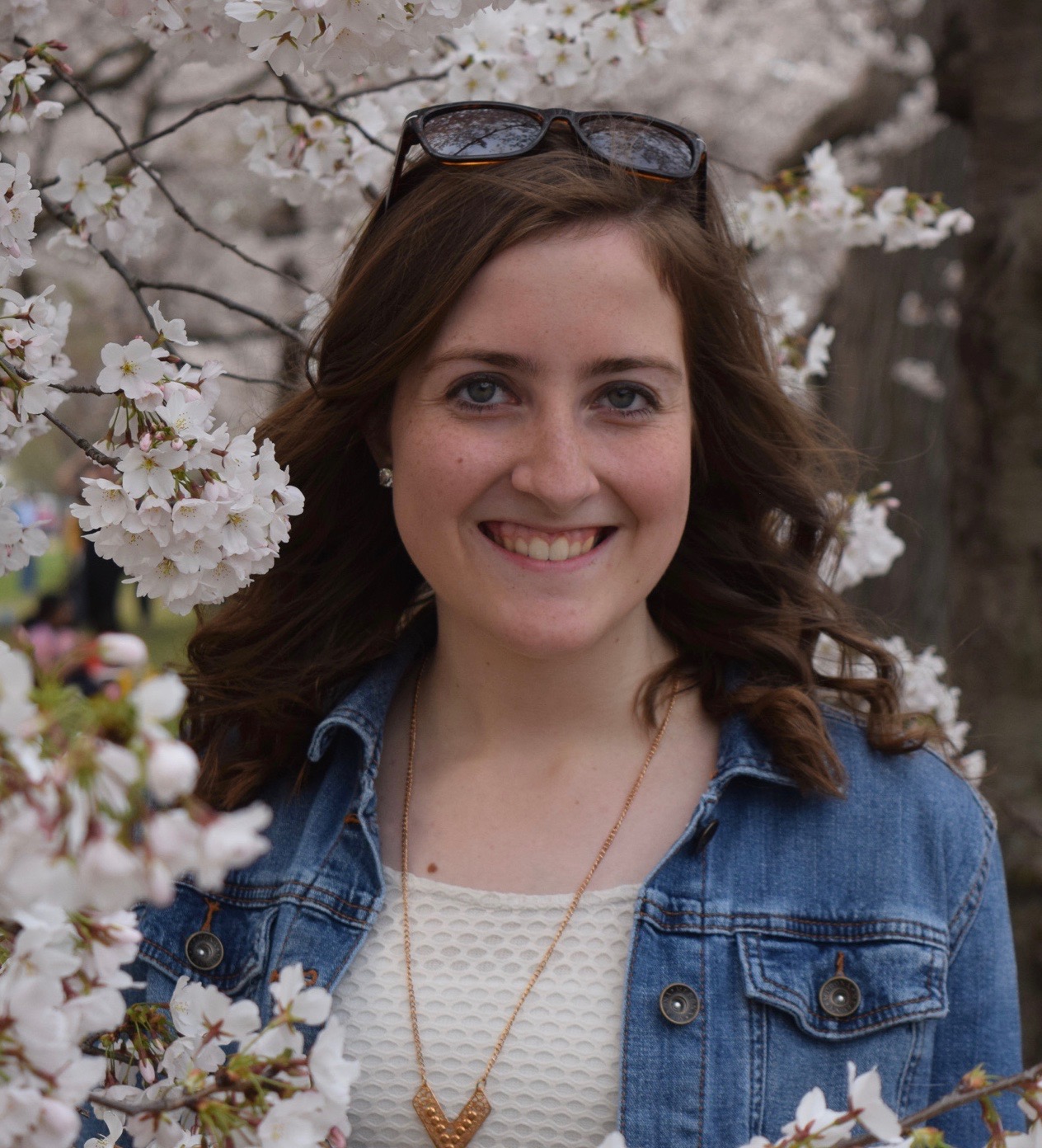 The application process was straightforward and involved submitting an abstract and proposed presentation format for your research to the NCPTW review committee. Once the reviewers accepted my project, I then had the freedom to design my poster and presentation in a way that I thought would best communicate my findings to the conference audience.

Since my topic of motivation in the context of writing is such a prevalent one which impacts so many students, it was wonderful to have the opportunity to share my findings with other tutors and to present solutions that could be implemented in other Writing Centers to better support student writers even beyond our CUA community. The conference looked different this year than it has in the past, given the entirely online format, but it was still exciting to see everyone's research and to consider new tutoring approaches and perspectives to incorporate within my own practice. Being able to present at the conference gave me the opportunity to share my findings in a larger-scale professional context, and it was a wonderful culmination to my research project.
What has been most valuable or important to you about the experience of conducting this research and presenting it?

Elizabeth: My research project ended up taking two semesters instead of one in order to get it to the place where I could present at the conference. Taking the time to do each step correctly and rerun surveys was such a valuable experience. I felt like I got a true understanding of what academia and research in the Writing Center is like.

Also, reading the comments on my presentation by other tutors and directors in the Writing Center was a surreal moment. Knowing that my research contributed to their tutoring practices and hearing their feedback was one of the most rewarding parts of the project. Though I had felt this before, reading those comments transformed my paper from an assignment for class into a real contribution in Writing Center Studies.

Anna: The most valuable aspect of the experience of conducting this research and presenting it was the conversations it enabled me to have with fellow tutors and students about their experiences with writing. While freshmen are often expected to do much formal academic writing during their first year of college to prepare them for more to come in future years of study, they do not as often have the opportunity to discuss their own backgrounds with the writing process — their struggles with this process and what motivates them to engage with it. I think sometimes as tutors we can fall into just focusing on a particular writing assignment that a student brings to us for help rather than taking the time to talk with and listen to the writer behind that essay. Conducting this research and presenting it gave me the change to do just that — to talk with student writers and to listen to their perspectives on the writing process, and then to incorporate their feedback into my own practice as a Writing Center tutor.


Photo credits: NCPTW 2013 (banner), Elizabeth Hughes (right), Anna Stephens (left)