News, Publications, and Presentations
Dr. Gregory Baker was invited to become a Research Affiliate for Aarhus University's Classical Influences and Irish Culture (CLIC) research project. Funded by the European Research Council, the project investigates the sustained diachronic relevance of classical material from ancient Greece and Rome to the formation of socio-political Irish identities from the medieval period to the present day. The project runs from October 2019 to September 2024 and is hosted at the Centre for Irish Studies at Aarhus University, Denmark.

Sister Lucia Treanor, FSE (Lecturer) was interviewed by Gus Loyd on The Catholic Channel of Sirius XM radio about her recent book Elwood: The Story of a Catholic World War II Hero. The discussion focused on the markers of character formation in Elwood's young life.
Reading Together: Four Quartets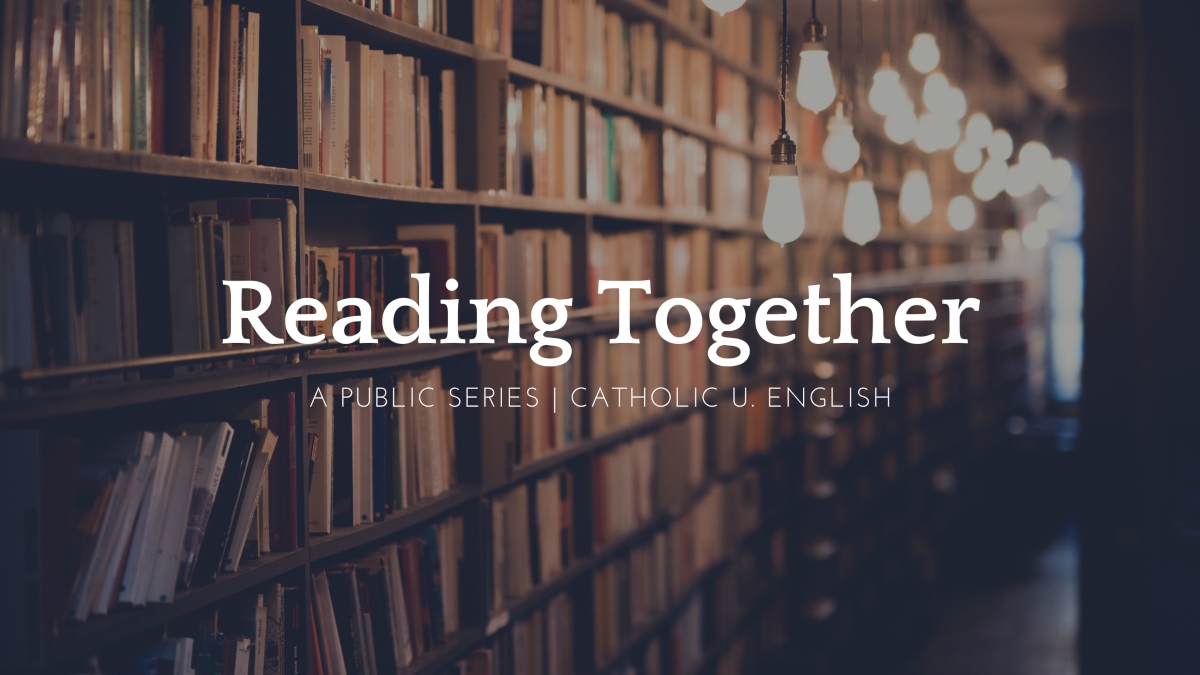 Join English faculty as they discuss works of literature that have challenged and inspired them as readers, scholars, and teachers. Each "Reading Together" session will feature faculty in conversation and open up to a wider conversation with attendees - our hope is that we can think about, question, discuss, and read these poems and stories together. This spring we will be continuing our discussion about T. S. Eliot's Four Quartets.

All sessions will take place in-person only and are free and open to the public.

February 7th, 8-9:30pm: "The Dry Salvages"
With Dr. Gregory Baker, Dr. Michael Mack, and Dr. Taryn Okuma. Location: Aquinas 102.

March 14th, 8-9:30pm: "Little Gidding"
With Dr. Daniel Gibbons, Dr. Tobias Gregory, and Mr. Ryan Wilson. Location: Aquinas 102.

"Reading Together" is co-sponsored by English Society and Vermilion.
Fall Internship Opportunities
The English Department is pleased to offer Catholic University students at the junior or senior level the opportunity to apply for unique internships with The Association of Literary Critics, Scholars, and Writers and The Catholic University of America Press.
If you have an interest in literary studies, higher education, graduate school, and/or publishing, consider applying for the fall semester! More information can be found on the English Department Internship page.
Upcoming Talk
Dr. Mark Edmundson, University Professor in English at the University of Virginia, will lecture on Walt Whitman. Dr. Edmundson's talk is a special event for students in the Cornerstone Program, as well as students in the English department.

The lecture will take place in O'Connell Hall at 4pm on Wednesday, Feburary 16th. Cornerstone students will receive copies of Dr. Edmundson's book Song of Ourselves: Walt Whitman and the Fight for Democracy and he will be available to sign them at the reception following the talk.
Write for The Annex!
If you are a current English major/minor or alumna/us of the department and would like to contribute to 
The Annex
, please email Dr. Taryn Okuma (
okuma@cua.edu
). 
The Annex
is always seeking writers to contribute alumni profiles, faculty/class/program profiles, articles about department events, or original writing relevant to the newsletter's focus on the English Department.