A conversation with Brian Mulcahy, English alumnus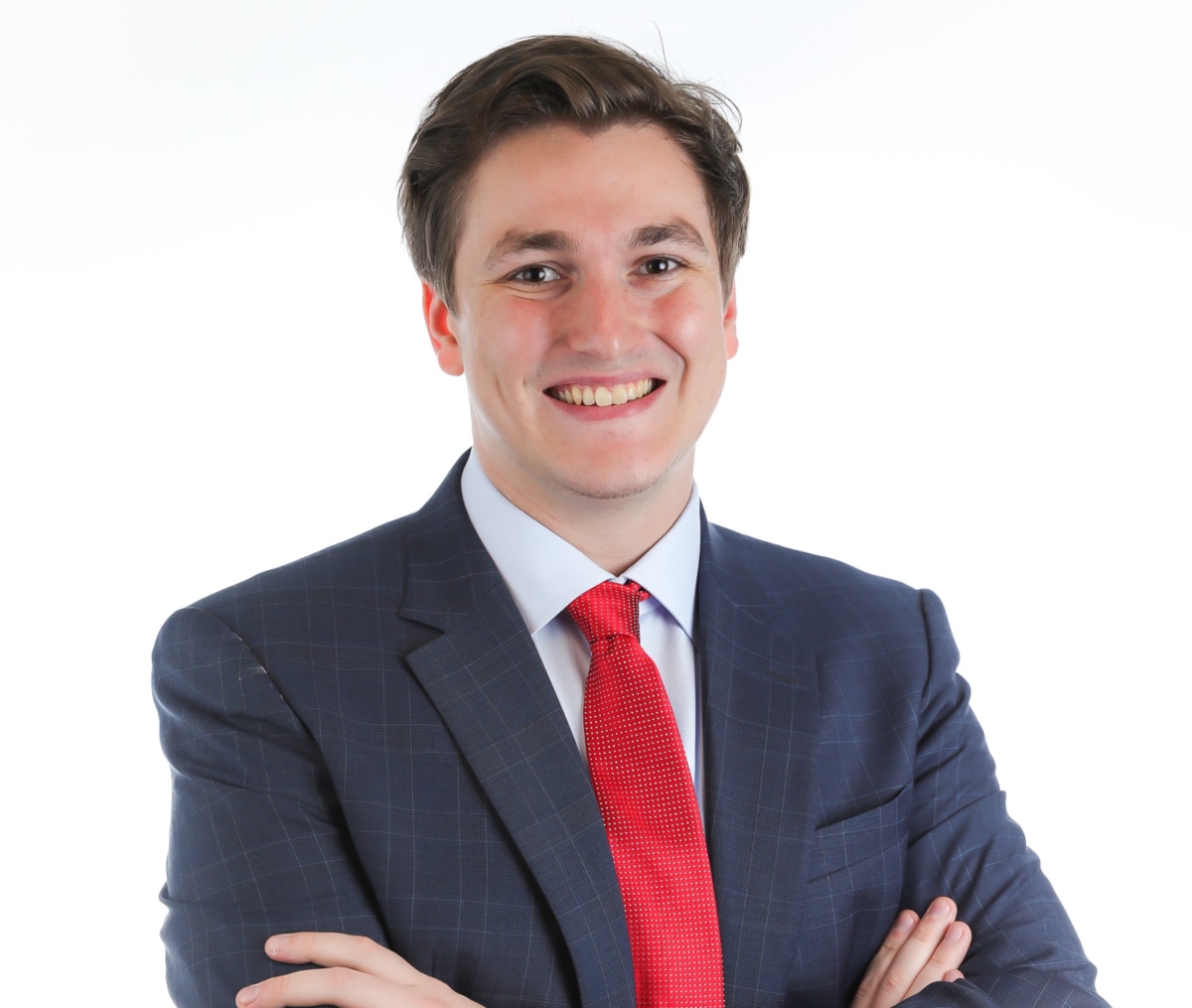 Brian Mulcahy graduated from the Catholic University of America in 2017 with a major in English. During his time at CUA, Brian was the Secretary of the English Society and was also inducted into the Phi Beta Kappa Honor Society. After graduating, Brian completed a one-year Comparative Literature MA program at University College London. In the fall of 2018, Brian returned to Hong Kong – the city of his birth – where he now works for one of Asia's leading banks.

What is your current job/title?
I am currently an Associate at DBS Bank (Hong Kong) Limited. For two and a half years, I was a part of the management office in the bank's technology & operations (T&O) unit. My role involved supporting our unit with strategic planning, employee upskilling, as well as internal & external communications. This past November, I moved to a new team in the bank where I now help to bring in Fintech partnerships, as well as support the growth of the bank's digital ecosystems. Both of these roles have included areas within technology and business that I may not have been too familiar with initially, but they have been incredible opportunities to challenge myself and broaden my horizons.

Why did you choose to study English at Catholic U.?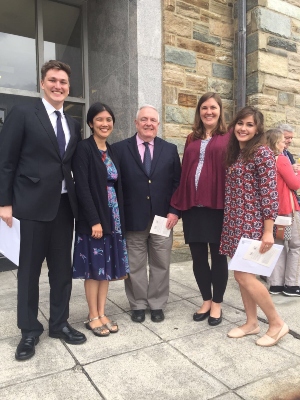 I arrived at CUA in the fall of 2015 as a transfer student. Prior to this, it would be fair to say that I hadn't really found the right fit for myself at a college. When I had been applying for schools earlier in the year, I sought out ones that had great English programs. I was fortunate to be accepted to a few, but it was really CUA that made me feel like I would be a valued member of the community. I had not realized, until then, that this was one of the key elements that had been missing from my previous college experiences. For example, I actually emailed Dr. Okuma during my first semester at CUA as I saw she had publications on the works of one of my favorite authors – Kazuo Ishiguro. It was during that email exchange she invited me to join the English Society. I knew I had found my tribe.

What was your path from graduation to your current job like? What advice can you give senior majors and recent grads about life after graduation?
Once people find out my undergraduate degree is in English, their next question is usually how I ended up working for a bank in Hong Kong. It's not as complicated of a story as you might think and it was my experiences at CUA that actually informed my current career choice. Let me explain.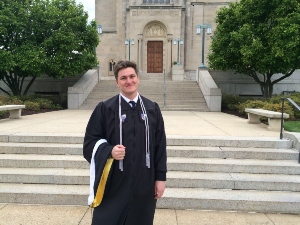 After completing my MA in London in 2018, I returned to Hong Kong – the city where I had been born and raised. For the first three months, I did some social media & web editing work for a startup; however, this was not the right fit for me. It was around this time that I received two job offers – both from banks in Hong Kong, but for very different roles. The first offer was for a copywriting position and the second was for a position in DBS Bank's technology & operations unit. On paper, the copywriting position would have seemed the more natural fit for me and my skillset.
However, in making my decision, I leveraged on my experience at CUA in choosing the community that made me feel the most valued. In my various interviews with DBS Bank, they not only expressed interest in how I could support the team, but also how the team could help me grow on my own professional development journey. My choice then became an easy one.

So, to answer the second question, my advice to senior majors and recent grads would be to choose the opportunities where you feel valued and where people want to help you grow.

How has your English background served you professionally?
Being an English major has enabled me to bring a unique perspective when collaborating with my colleagues whose backgrounds are in business or technology. For example, as an English major, you learn to approach a text from various angles – aesthetically, structurally, historically, politically. You also learn to appreciate that text in relation to other texts. Then, when forming a response or criticism to the text, you have to contemplate how best to communicate your message to your specific audience. I've found that the repetition & internalization of all these practices we engage in as English majors, has helped me adopt a more holistic approach when taking on new projects & collaborations.

What do you like the most about your job?
Working for an innovative organization like DBS is definitely exciting. We have an incredible senior management team who look to inspire everyone to push the envelope. That counts for a lot in any job. But, to recap on what I shared earlier, the bank's commitment to my professional growth is something for which I am especially grateful. In all my roles, I have had managers who look to give me as many education & exposure opportunities as possible.

What advice do you have for majors and recent grads who want to live and work abroad?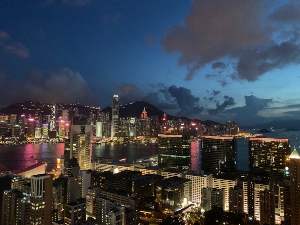 In my case, starting my career in Hong Kong was akin to coming back to my hometown as I was born and raised in the city. That being said, I have experienced moving to a new country where you have fewer connections – and it can be both exciting and challenging. You get to experience new cultures that help to expand your worldview, but you might also be separated from your support network of family & friends. Not to stop you from applying for your dream job, of course – but I would definitely suggest to keep both of these factors in mind when exploring overseas opportunities.

What did you learn as an English major at Catholic U. that has stayed with you?
I touched upon it above, but being an English major really helps to you approach work from a holistic angle. I think this has been especially useful as we all have our own lenses or biases when approaching any collaboration. Aristotle described this dichotomy as exegesis – drawing out a work's meaning– and eisegesis – the meaning we read into a work. Being aware of this distinction and knowing when to leverage on each is something I actively try to remind myself.

Do you have any advice for current English majors?
My advice would just be to enjoy this time. Some of my fondest memories at Catholic were sitting in Senior Seminar with Dr. Suarez & my fellow English majors – talking about Robert Penn Warren's poetry. Or discussing A Portrait of the Artist as a Young Man with Dr. Baker. It feels almost like a luxury now getting to reflect and ruminate on these great works of art with professors who I really respected. So, yeah, enjoy it!


Photo credits: Brian Mulcahy