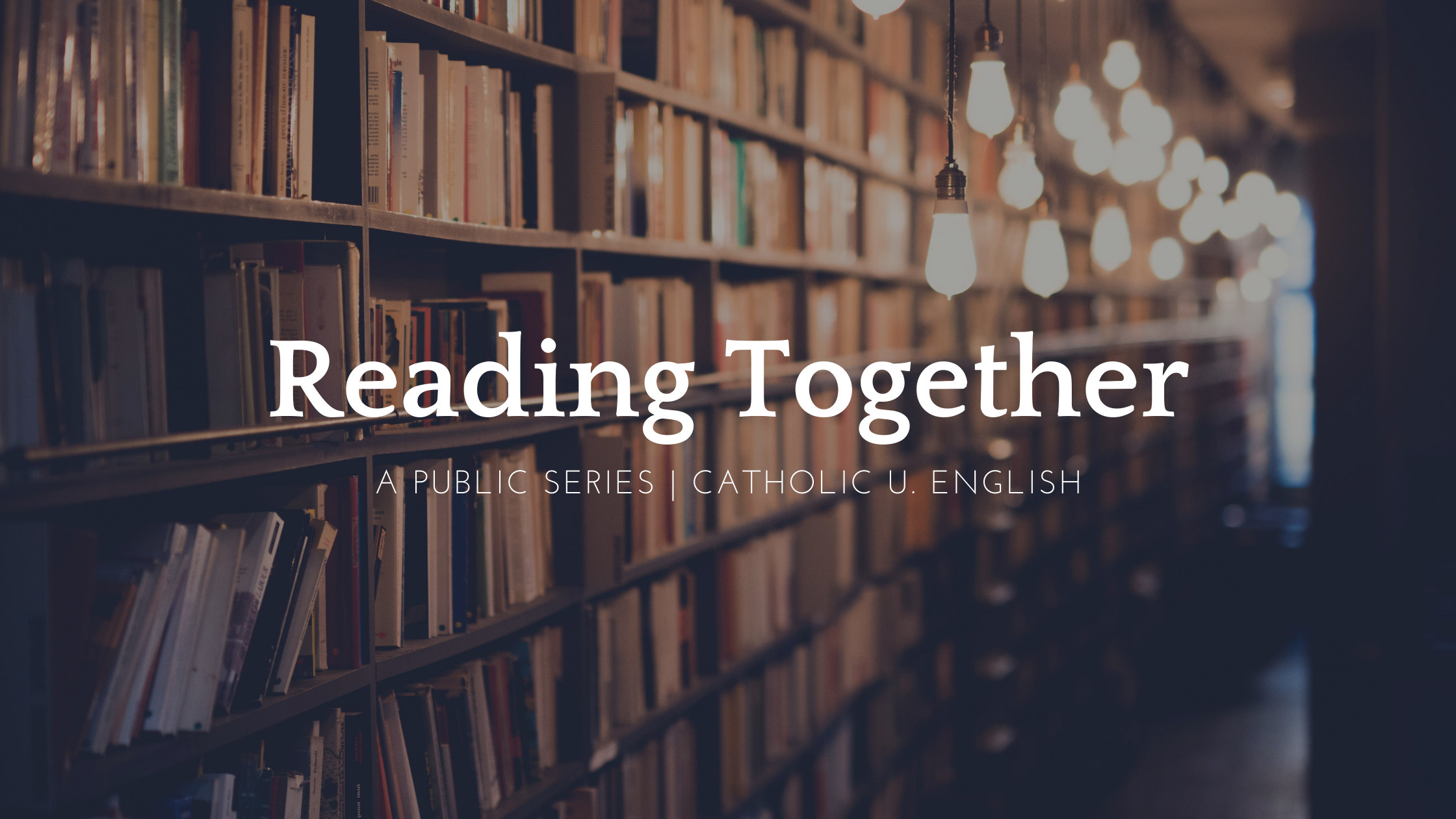 I'm grateful to everyone who attended the first two sessions of "Reading Together," in which we discussed
"Burnt Norton"
and
"East Coker."
I hope that if you joined us last semester, you'll be with us again this spring - and if you missed our earlier discussions, please know that you are warmly invited!
"Reading Together"
is a series of public conversations about important works of literature hosted by the English Department and co-sponsored by
English Society
and
Vermilion
. Two of the things that I love most about our department are that we all - faculty and students - have a deep love of literature and that this love animates thought-provoking, challenging, and engaged conversations between us, both in and out of our classrooms. My hope is to invite others into these conversations - come and read with us.
This year we are reading T. S. Eliot's
Four Quartets
over the course of four evening sessions. It is one of the greatest poems of the 20th century, yet it is also a difficult poem, so we invite you to explore its complexity by reading and discussing it with us. Each session begins with English faculty in conversation with each other and then open up to a wider discussion with all attendees. Come with questions, observations, interpretations, or just a desire to listen and reflect.
The spring sessions are as follows:
February 7th, 8-9:30pm: "The Dry Salvages"
With Dr. Gregory Baker, Dr. Michael Mack, and Dr. Taryn Okuma. Location: TBA.
March 14th, 8-9:30pm: "Little Gidding"
With Dr. Daniel Gibbons, Dr. Tobias Gregory, and Prof. Ryan Wilson. Location: TBA.
These free events are in-person only and all are welcome. Please feel free to share this with anyone who might be interested! For more information, please see the event listing or the series website.
Dr. Taryn Okuma
Associate Professor of Practice, English