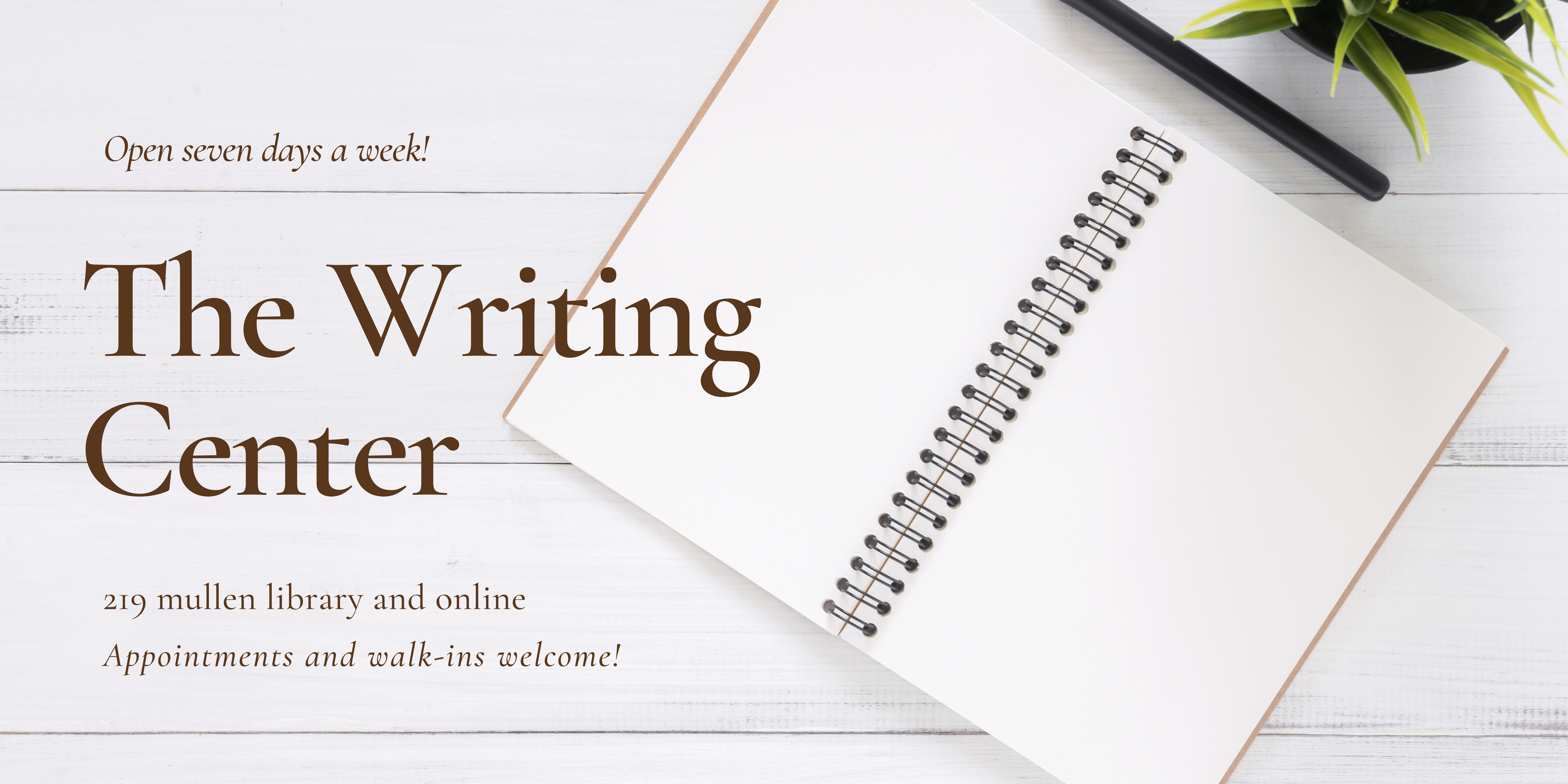 The Writing Center is committed to helping students with all their writing needs this semester, whether online or in-person. Our spring hours of operations are as follows:
Monday thru Thursday, 10a-8p; Friday, 10a-5p; Saturday, 11a-2p;
and
Sunday, 6-9p.
We will be completely online until Monday, Jan. 24, when the Mullen Library location will reopen
. For the remainder of the semester, we will offer in-person, Zoom, and Google doc asynchronous appointment options.
Please note that 1-hour appointments are available and can be made by scheduling two 30-minute sessions back-to-back.
Happy writing in 2022! We hope you will make us a part of your writing process this year!
Dr. Kevin Rulo
Clinical Assistant Professor, English
Director, University Writing Center
Associate Dean of Academic Support