A conversation with Amanda Pellegrino, English alumna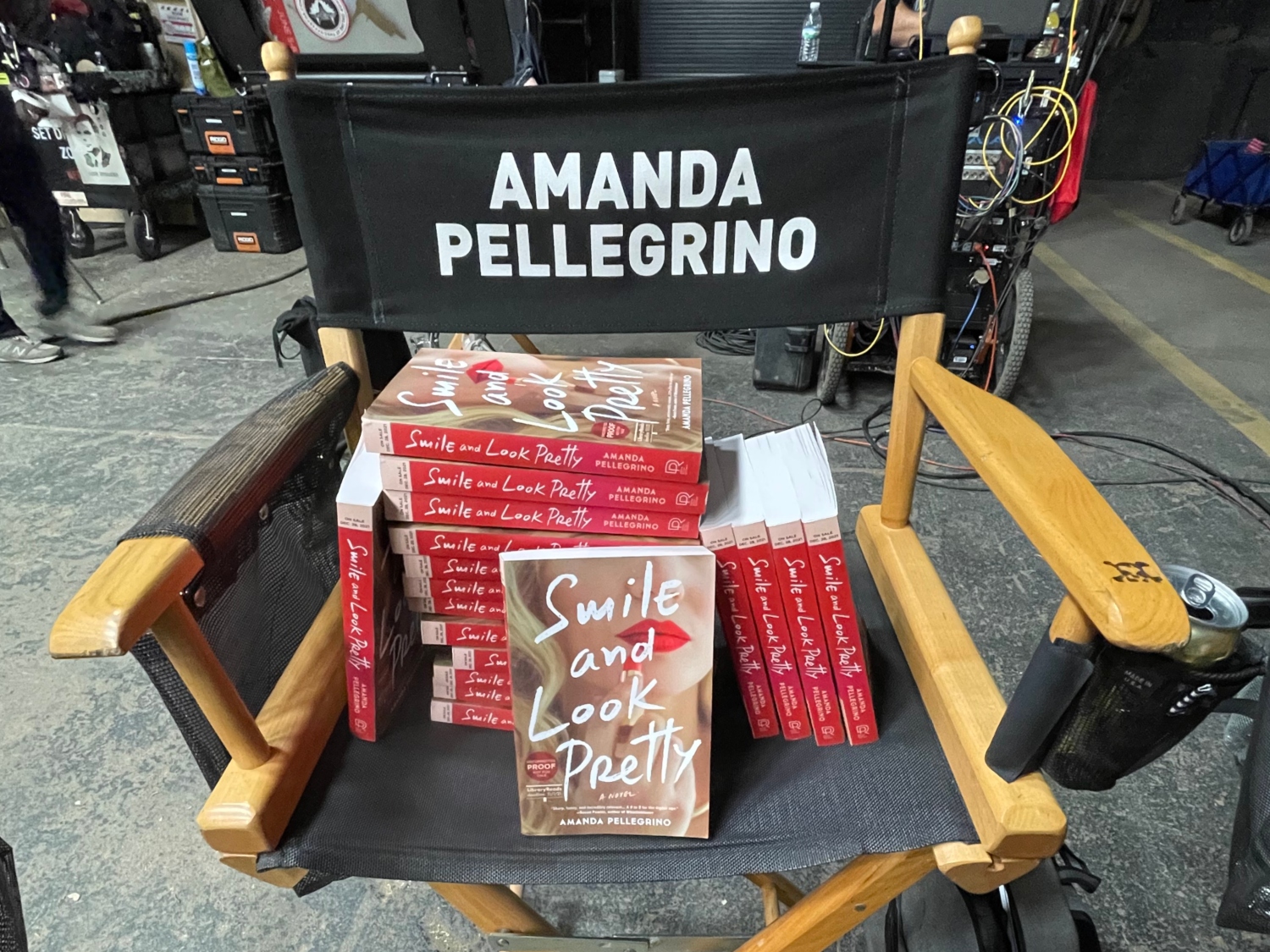 By Samuel Lopez (B.A. English '20)

Amanda Pellegrino graduated from Catholic University in 2014 with a B.A. in English. Now, Amanda is a TV writer and novelist who has worked on popular TV shows such as Netflix's "The Get Down", Hulu's "The Looming Tower", and most recently, Showtime's "American Rust". Her debut novel, Smile and Look Pretty , is set to be released on March 8, 2022. In this interview, Amanda shares about how her education as an English major informs her career and her thoughts on the changing state of Entertainment.

How has graduating from CatholicU with an English degree prepared you for your career?

I think being an English major was very beneficial. Obviously with novel writing. The more you read, the better writer you are. It translated more than I expected in TV writing because being an English major really teaches you to be critical and analytical about a piece of work. And so much of TV writing is sitting in a room, around a conference table, with 6 other writers, and just talking about story and character. You do this for weeks and weeks. While you build the season together, you are constantly pitching ideas. Some ideas are good, and some are really bad. But you must be able to say the good and the bad because pretty much anything you say can be picked up by another writer and turned into a great scene. And when you're pitching, you constantly, in the back of your mind, have to be thinking of questions like, "where is this character physically/emotionally? What relationships do they have with every other character in the series?" I think being an English major helps you to become really good at tracking those things instinctually.

How has the writing process been for you?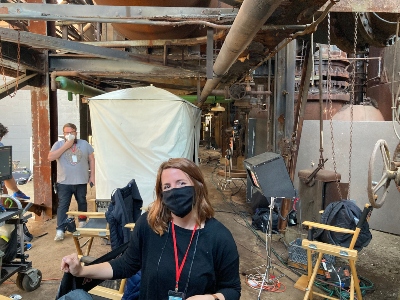 Pretty great! I pinch myself all the time that I get to do this as my job. The process is exponentially different for TV and novel writing. Novel writing is very solitary. It doesn't become collaborative until you share drafts with agents or editors. They give you notes and help you workshop your work but ultimately it remains your writing and your piece of work. Whereas TV writing is incredibly collaborative. Like I said, you are sitting in a room with other writers talking about story all day. Then, once a script is written and you go to shoot, the process becomes even more collaborative because you include these extremely specialized artists who have their own take on the words that you wrote down and they contribute in their own way. But I like the balance of the two. Because sometimes writing a book can be too solitary whereas being on set and surrounded by people all the time can be equally exhausting. So, it is nice to have a balance of the two.

Let's talk about your novel. Smile and Look Pretty follows a group of friends who work as assistants in four different areas of Entertainment. How did you come to write this book?

I have always been compelled by the idea that assistants know everything. Assistants are so often overlooked and invisible in a room, but it's that invisibility that allows them to hear and see it all. One of my favorite lines from the book is: "We know everything. That's the danger of assistant life. It's our job to know everything but pretend to know nothing." Assistants can be so embedded in their boss' personal and professional lives that they're a priceless vault of information. I loved the idea of a group of assistants beginning to realize how powerful that can be, and question how they can use that potential power to create better workplace environments for themselves and, eventually, others.

What are your thoughts on the ever-changing environment of Entertainment?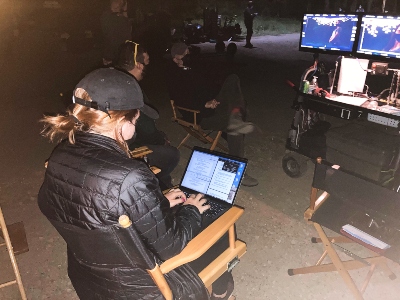 Honestly, I think the change in the industry is pretty incredible. I wrote this book before the MeToo movement started. Which is crazy because the book is only coming out now and it feels like MeToo has existed for such a long time. I think it is so important for people in positions of power who treat others poorly to be held accountable for it or at least acknowledge that something like this is happening. I think it can be easy to be taken advantage of and be paid "with experience" in creative industries and the Entertainment industry specifically. I think that you can get conditioned to believe you should do all these crazy things with phrases like, "this industry is so exclusive, just be grateful you have the job" and end up doing things you think might not need to be a part of your job description. Like doing your boss's laundry or ordering their Halloween costumes. I think the MeToo movement and the general change in Entertainment is great. Giving the voiceless a voice in the industry is a really good way of preventing others from taking advantage of people who are the lowest on the ladder.

What advice would you give English Majors looking to go into the Entertainment industry after graduating?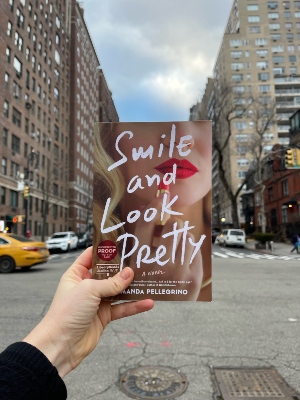 Well, I think that English majors can do anything. It is such a broad degree, and it really does teach you how to think analytically. I think you can apply that to any industry. If you are looking to work in Entertainment, use connections. So much of this industry is who you know which sucks in the beginning. But you are a part of this huge Catholic community. Use the school's alumni network. And try to use your connections within this community to talk to people. Talk to people with jobs that you want and ask them questions. Keep in touch. One of the most valuable things from college is the community that you are able to build. So, utilize that as much as you can.

Is there anything else our readers should know?

Yeah! You can pre-order my book. It is called Smile and Look Pretty and it comes out March 8th, 2022.


Photo credits: Amanda Pellegrino