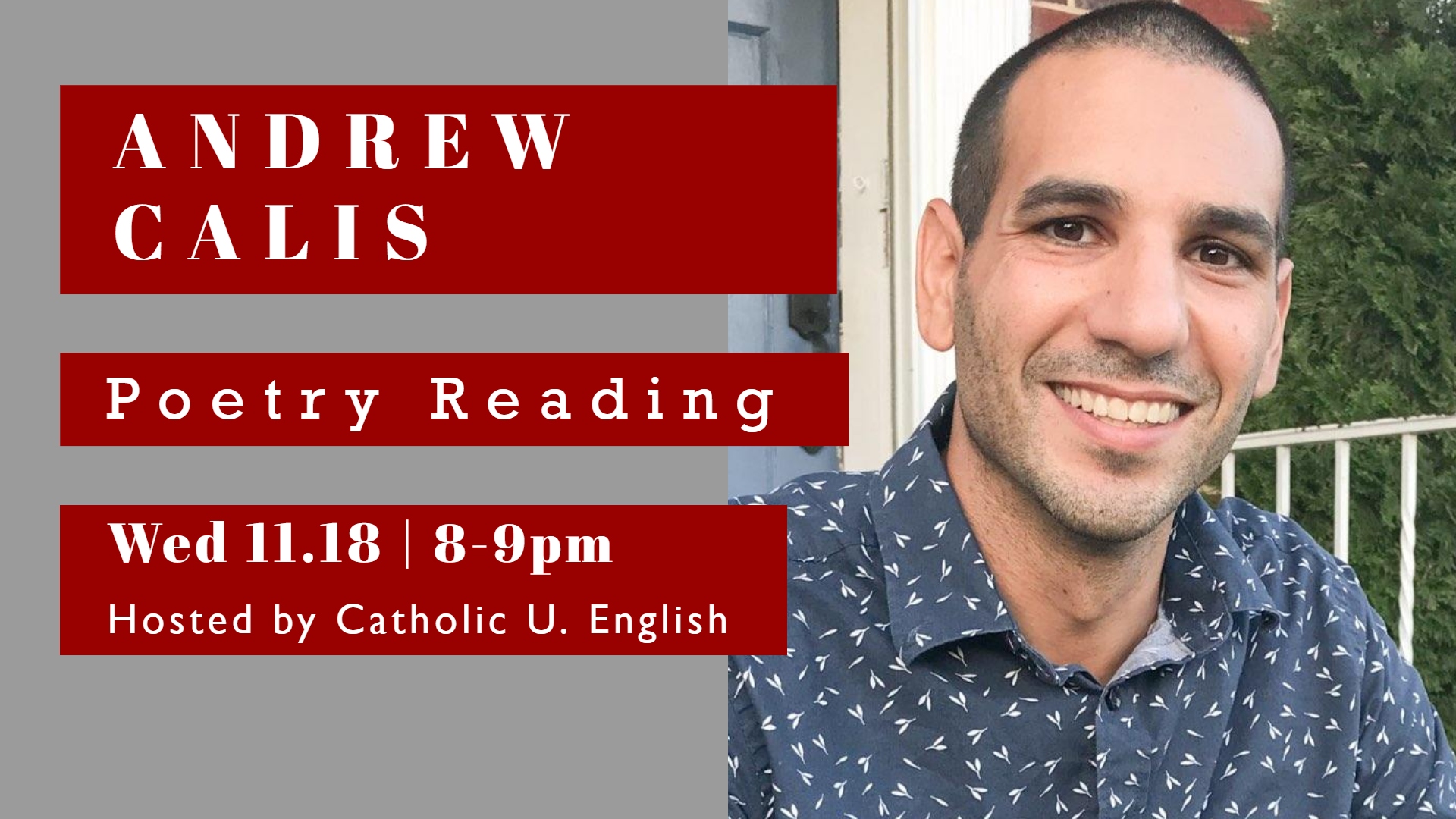 This fall English Society is excited to host an online poetry series featuring poets with strong ties to the Catholic University English Department. Hosted by Dr. Daniel Gibbons, each hour-long reading will include a brief interview and will be free and available to the public. 
Wednesday, November 18th, 8-9pm: Andrew Calis

Andrew Calis received his Ph.D. in English from Catholic University in 2019 and teaches English at Archbishop Spalding High School in Severn, Md. His work has been published in Dappled Things, Presence and elsewhere. His collection Pilgrimages: Poems was published in February 2020.
"The poetry of Andrew Calis is sacramental in the truest sense: it radiates gold from a heart of invisible mystery. With all the intensity of Hopkins, he layers light on light in hopes of helping us to see." - James Matthew Wilson
We are excited to announce that this reading will take place in-person in Pryz Great Room C at Catholic U. Current undergraduate and graduate students, faculty, and staff are warmly invited to join us by registering to attend via this form. The reading will also be live-streamed and to receive the link, please register for free via Eventbrite.