A conversation with Sophia Lubrin, English alumna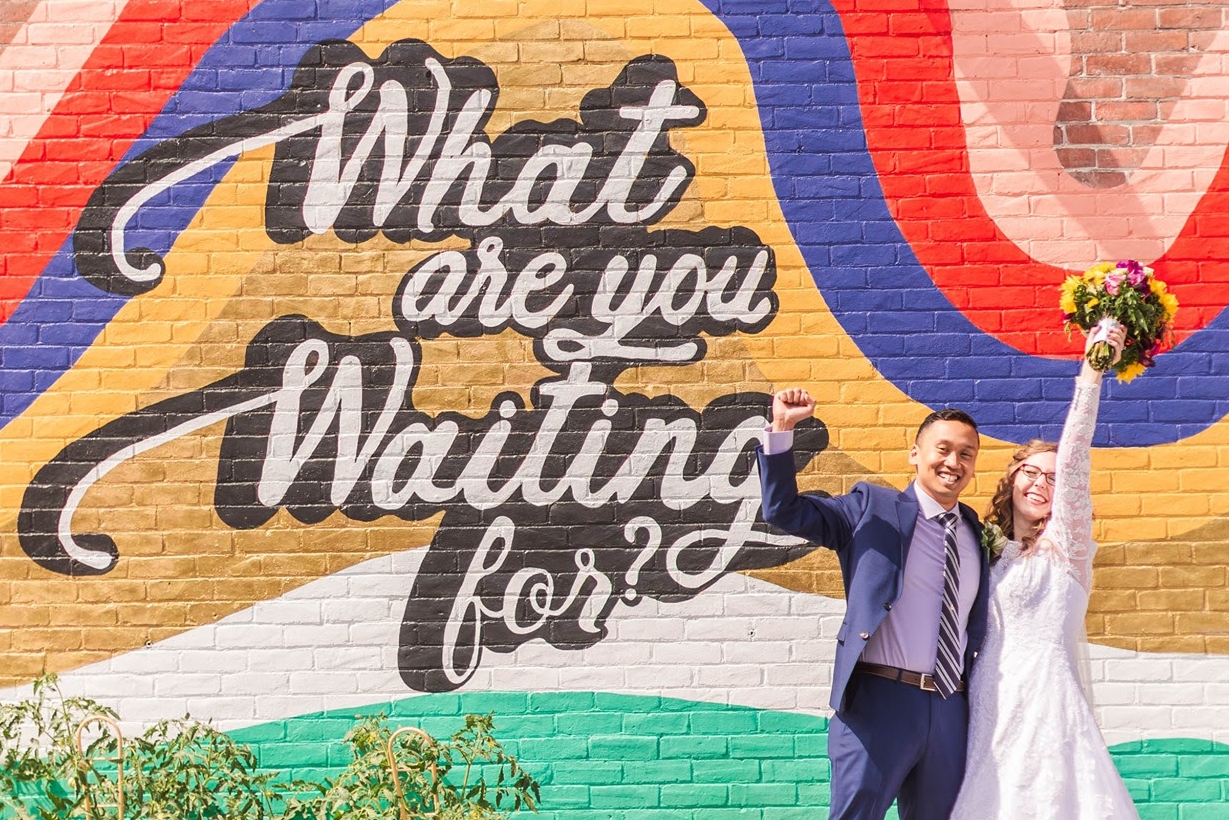 Sophia (Binz) Lubrin graduated from Catholic University in 2011, majoring in English and Biochemistry with a minor in Philosophy. While at Catholic U. she was a member of CRUX, the literary magazine. She then went on to study medicine at Indiana University School of Medicine, graduating in 2015. Sophia completed her residency in emergency medicine and internal medicine and just finished a fellowship in critical care medicine, all at Henry Ford Hospital in Detroit. She is now a brand new attending in Indiana, working in the intensive care unit.

What is your current job/title?

I am in intensivist in the medical intensive care unit.

Why did you choose to study English at Catholic U.?

From a young age, I really loved to read and to write and was inspired by my parents who were avid readers. I loved Tolkien, Harry Potter, Jane Austen, Shakespeare, and Charles Dickens. I couldn't imagine not studying English because reading and writing seemed essential to every career. I did hesitate at the beginning because I knew I wanted to pursue medicine, and everyone told me that I need to major in science to be properly prepared for medical school. The amazing professors and humanity classes at CUA quickly showed me that I had to major in English. The professors were so passionate about their subjects that classes were fun and enthralling. I also loved the traditional nature of the English Department. We had to learn about the origins of literature and read the classics like Shakespeare. I always say that I needed Shakespeare to keep me sane while studying science.

What was your path from graduation to your current job like? What advice can you give senior majors and recent grads about life after graduation?
I am probably not the best to give advice. I came to university with the goal of wanting to go to medical school, but I will say this. There will always be a traditional or usual pathway to get to every career, but do not think that you cannot veer and take an alternative route to the same goal. The alternative route will be just as rewarding! Also,I would tell graduates to be open to other pathways in their lives. I always tried to plan out perfectly my pathway, but I have found that if you put God in control and follow another path, the results have always been beyond my imagination (and as an English major, I have a really good imagination)!

Is it unusual for pre-med students to major in subjects like English? How has your English and humanities background served you professionally?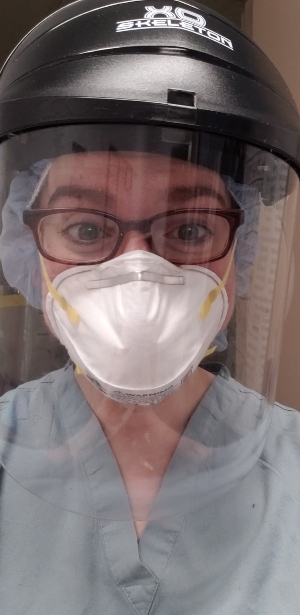 I generally think that majoring in English is not the traditional pre-med path as most people tend to major in the sciences, but I highly recommend considering English as a springboard to medicine. A background in English is so helpful and essential in the practice of medicine. It is commonly known in medicine that about 70 to 80% of what is wrong with a patient can be determined by detailed history taking alone, which is the process where the doctor interrogates the patient. This requires data gathering, logical mental organization, and instant interpretation of complex material. Reading complex material like Crime and Punishment or Shakepeare's plays and serially writing papers where one must think about presenting one's thoughts in a logical manner, really help in this complex processing and decision making. I would also say that the communication skills required to study English are essential in medicine. Every day, I have to explain complex processes like dialysis to patients or break bad news to patients' loved ones. This has been a much easier skill to develop after studying English. One last thing that I will highlight is that English teaches you empathy. In literature, you interact with all types of characters from the valliant to the villainous and from the gracious to the goofy. Everyone gets sick, so you have to be able to interact and relate to all people. Sometimes in medicine, you find yourself surprised when you are treating the actual embodiment of Miss Havisham or Mrs. Bennett. Having studied English, you embrace and enjoy the peculiarities of humanity.

What do you like the most about your job?
I love the humanity of medicine! I love meeting people, listening to their stories, figuring out what is ailing them, and treating them. It is somewhat like being a detective. I love getting to help all my patients from those suffering with drug addictions to those having the worst days of their lives. It is rewarding helping them through these difficult situations. I also enjoy writing notes on my patients. It is trying to crystallize complex medical conditions and presentations into words to communicate clearly my thought process and plan of treatment. It is also a huge responsibility. I realize how much trust my patients place in me to take care of them, and I don't take that lightly!

What did you learn as an English major at Catholic U. that has stayed with you?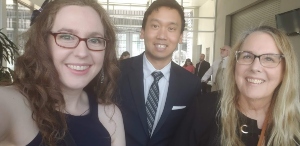 Being an English major at Catholic University sparked and solidified my love for humanity! Learning about human nature with its triumphs and falls will never get old. I was also inspired by the passion of my professors to pursue what I loved in life. They showed me how to connect both of my passions and incorporate the humanities into medicine!

Do you have any advice for current English majors?

Trust God that He will get you where you need to be. The path that He will lead you down will be wonderful and surpass your imaginations, so don't spend too much time worrying about the path! As St. JPII said, "Life with Christ is a Wonderful Adventure!" It is so true! I never thought that I would be an ICU doctor in the middle of a pandemic, but God puts us where we need to be! I always say, when you feel overwhelmed or are not quite sure where God is leading you, pray. Prayer is powerful! Lastly, remember this quote by Tolkien, "it's a dangerous business, Frodo, going out your door. You step onto the road, and if you don't keep your feet, there's no knowing where you might be swept."

Photo credits: Sophia Lubrin