A conversation with Sarah Burke, English alumna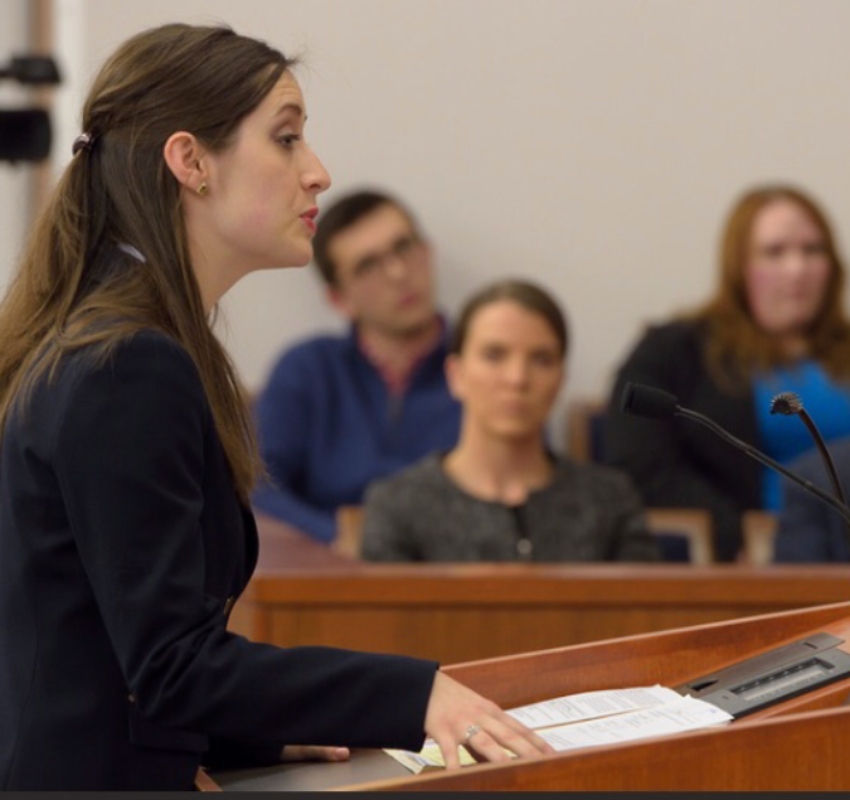 Sarah Burke graduated from Catholic University in 2014 with a major in English and minor in Philosophy. While at Catholic, she served as News Editor and Staff Writer on the Tower and served on the executive board of the English Society. After graduation, Sarah pursued her law degree and graduated from Villanova Law School in 2018.
What is your current job/title?

Assistant District Attorney for the City of Philadelphia. Currently, I handle misdemeanor bench trials and felony preliminary hearings as well as participate in a program assessing the appropriateness of bail in a wide variety of cases.

Why did you choose to study English at Catholic U.?

Simply, because I loved to read and write. I had an incredible high school teacher who encouraged me to pursue that love and ensured me that a degree in English would be valuable for my future. It was not long into my first few classes freshman year that I knew I made the right decision.

Did you always know that you wanted to go to law school? How did you choose the schools that you applied to?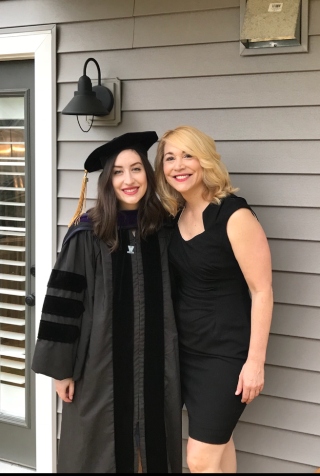 Law school was always in the back of my mind. I toyed with other ideas like publishing and journalism but I just had a gut feeling that I would be good at being a lawyer and frankly wanted to see if I was tough enough to make it through law school.

When picking schools, my goal was to be educated at a quality institution and graduate with as little debt as possible. I applied to a range of schools on the east coast that were reasonable but well-respected. I was nearly ready to declare William and Mary when Villanova sent me a free application. I thought if I got in and received scholarship money from Nova, I could use it as a bargaining chip with W&M, who only offered a small amount of financial aid. Ultimately, I was fortunate enough to receive a full academic scholarship from Villanova. It was an offer I could not refuse.

What was your path from graduation to your current job like? What advice can you give senior majors and recent grads about law careers for English majors?

I spent the year after graduating CUA living back home in Rhode Island applying to law schools, studying for the LSAT, and waiting tables on the side to make money for school. During law school, I engaged in as many hands-on outside the classroom opportunities as possible: clerkships, moot court competitions, interning at Legal Aid, a clinic with supervised representation of undocumented juveniles. After graduation, I clerked for a judge in the Commerce Court of Philadelphia for about two and a half years, which handles complex commercial business litigation over a certain financial threshold. Currently, I serve as an ADA in the Philadelphia District Attorney's Office.

My advice for English majors considering a law career is do it for the right reasons. You cannot half-heart being a lawyer or making it through law school. For what it's worth, the happiest lawyers I know are those in public interest and government work.

What is a typical day at work like for you?

I am usually sitting at my desk by 6:30am to be able to review that day's cases before heading to court. Depending on the day, I will have anywhere from 15 to 40 cases and will be in court by 8am conducting misdemeanor trials, bail hearings, and felony preliminary hearings. After court, I pick up files for the next day to review and prepare. Back at the office, I will speak with witnesses, pass discovery, status cases with opposing counsel, and prep my direct examinations, potential motions, and trials for the next day.

What do you find to be most challenging about your job? The most rewarding?
I really enjoy the public service/contribution to government aspect of my job. As a prosecutor, you don't necessarily have "clients". But the charge of representing the state or Commonwealth can be weighty at times and is simultaneously motivating and frightening. I am also incredibly fortunate and proud to serve in a district attorney's office that is dedicated to progressive prosecution.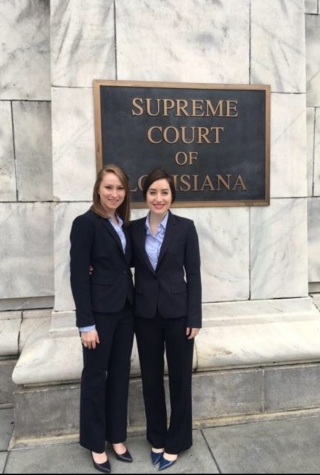 Being in court is the most challenging and the most rewarding. There is immense pressure in the heat of the moment in a courtroom—everyone wants something from you and things are moving at breakneck speed. The judge is grilling you on the law, opposing counsel (who is often far more experienced than you) is fighting you every step of the way. As soon as one case ends, the next case is called. But there is a moment when the room is yours and you know you have to cash in on your preparation, the hard work, and your studied abilities to deliver for a greater purpose. That is the best part of my job.

What did you learn as an English major at Catholic U. that has continued to serve you well?

Being an English major taught me to read critically, think deeply, and analyze difficult work. All of that serves me on a daily basis. But I think the practice of being an English major is what taught me the most. Being taught how to walk around in an author's shoes, question why something was written in a certain way, and place a work or body of work in the larger context of history.

Do you have any advice for current English majors?

Read as much as you can and dig deep. As much as I love my job, I miss having the time to just read for hours a day.


Photo credits: Sarah Burke