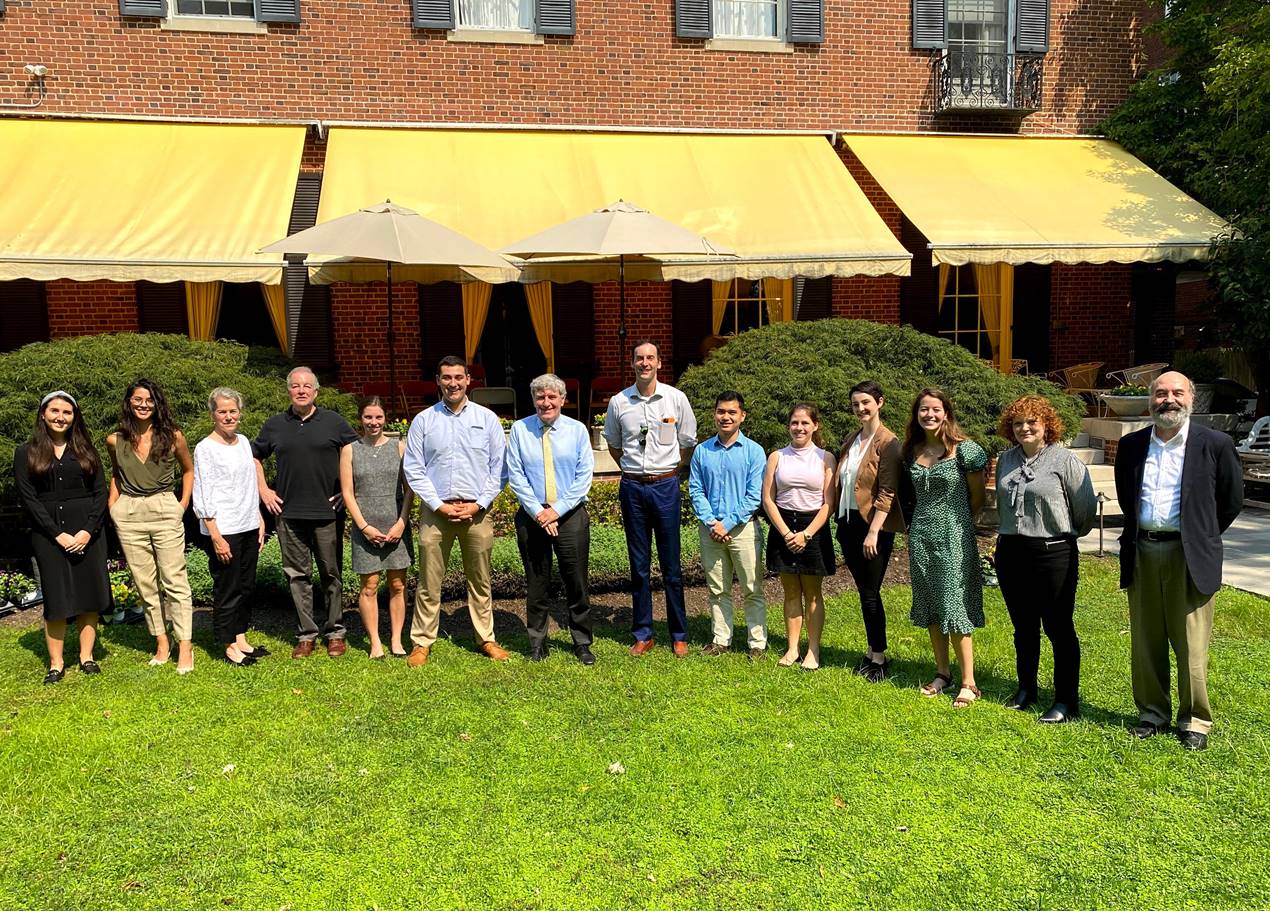 Last month, at the kind invitation of the Irish Ambassador to the United States, Daniel Mulhall, four of our Catholic University students were privileged to attend a masterclass devoted to James Joyce's 1922 novel, Ulysses. Held at the Ambassador's residence here in the District, the class was led by the Ambassador himself. Christopher Carey (BA Economics '22), Caroline Morris (BA English '22), Rachel Daly (MA English '21) and Emily Grace (MA English '21) were among the small group of DC-area students chosen for their devotion to Joyce and to twentieth-century Irish literature. Prominent in the focus of the class, and ensuing discussion, was the ethos of the Irish Literary Revival, its ambitions, and the complex 'Cyclopean' irony Joyce took to reimagining the world of his contemporaries.

Gregory Baker
Assistant Professor, English
Director, Irish Studies
Photo credit: Embassy of Ireland, USA.