A conversation with Jeff Tinley, English alumnus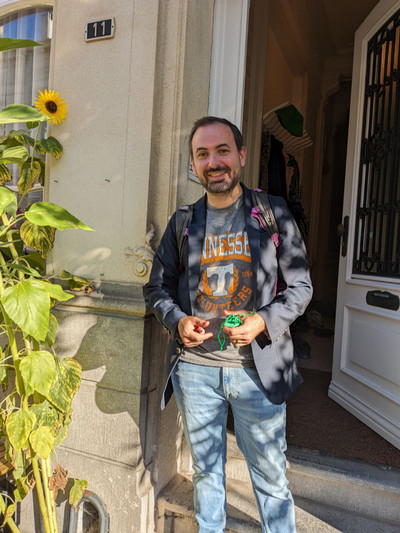 Jeffrey Tinley, Jr. graduated in 2005 from the English department as that year's H. Edward Cain awardee. Married to Gina di Salvo, a fellow English major from the CUA class of '05, Jeff has been working as Director of Institutional Research for a community college while also pursuing a PhD in Education at the University of Tennessee. He was recently awarded a Fulbright to the University of Antwerp to carry out research related to his dissertation. He's particularly interested in vocational and votechnical post-secondary education programs and their outcomes in the Flemish region of Belgium.

What is your current job/title?
Director of Institutional Research, Roane State Community College
Why did you choose to study English at Catholic U.?

Mostly because I enjoyed talking about a wide variety of ideas. Literature touches on so many subjects. Maybe I am indecisive, maybe I am a bit of dilletante, but the number of different discourses that run through the study of literature allowed me to consider a wide array of thought. I also enjoy language and the craft of making something beautiful with words. 
What was your path from graduation to your current job like? What advice can you give senior majors and recent grads about life after graduation and the job market?

The path to my current job was a bit circuitous. I briefly taught middle school. After that, I went to The Ohio State University for a Master's in literature where I focused on Early Modern Literature and Rhetoric. I decided not to pursue a Ph.D. in literature both because I wanted to do something that felt more engaged with the world and the academic job market was incredibly discouraging. I then moved to Chicago where I really carved the path to my current job. In Chicago, I cobbled together jobs teaching writing, English as a second language, and working non-profit fundraising. This eventually led to a job as an Adult Education program director at Centro Romero and then a Dean for Adult Education at the City Colleges of Chicago. When I moved to Tennessee (to follow my wife, who is also a CUA English grad, for her academic job at the University of Tennessee), I was able to leverage my writing skills and experience managing grants into my current job where I conduct program evaluations and help my college with their accreditation efforts. I am also a Ph.D. student at the University of Tennessee in Higher Education.
As of this moment, I am currently on leave from my job to pursue a Fulbright Fellowship in Antwerp, Belgium. For the next six months, I will researching their work-based learning and applied post-secondary education systems.
For senior and recent graduates, my suggestion is to hold on to the initial curiosity about the world that may have led you to be an English major. Use your ability to ask good questions, close read, and write succinctly to show employers that you truly understand the goals of the company you want to work for. It is also useful add a technical skill such as website design, data analysis, or something else that adds to your ability to tell a good story. For me, this has meant learning some basic SQL coding and data science skills. Having just hired a new data analyst, I can honestly tell you that having the ability to communicate a narrative is just as important as the ability to write code and interpret a regression.
How has your English background served you professionally?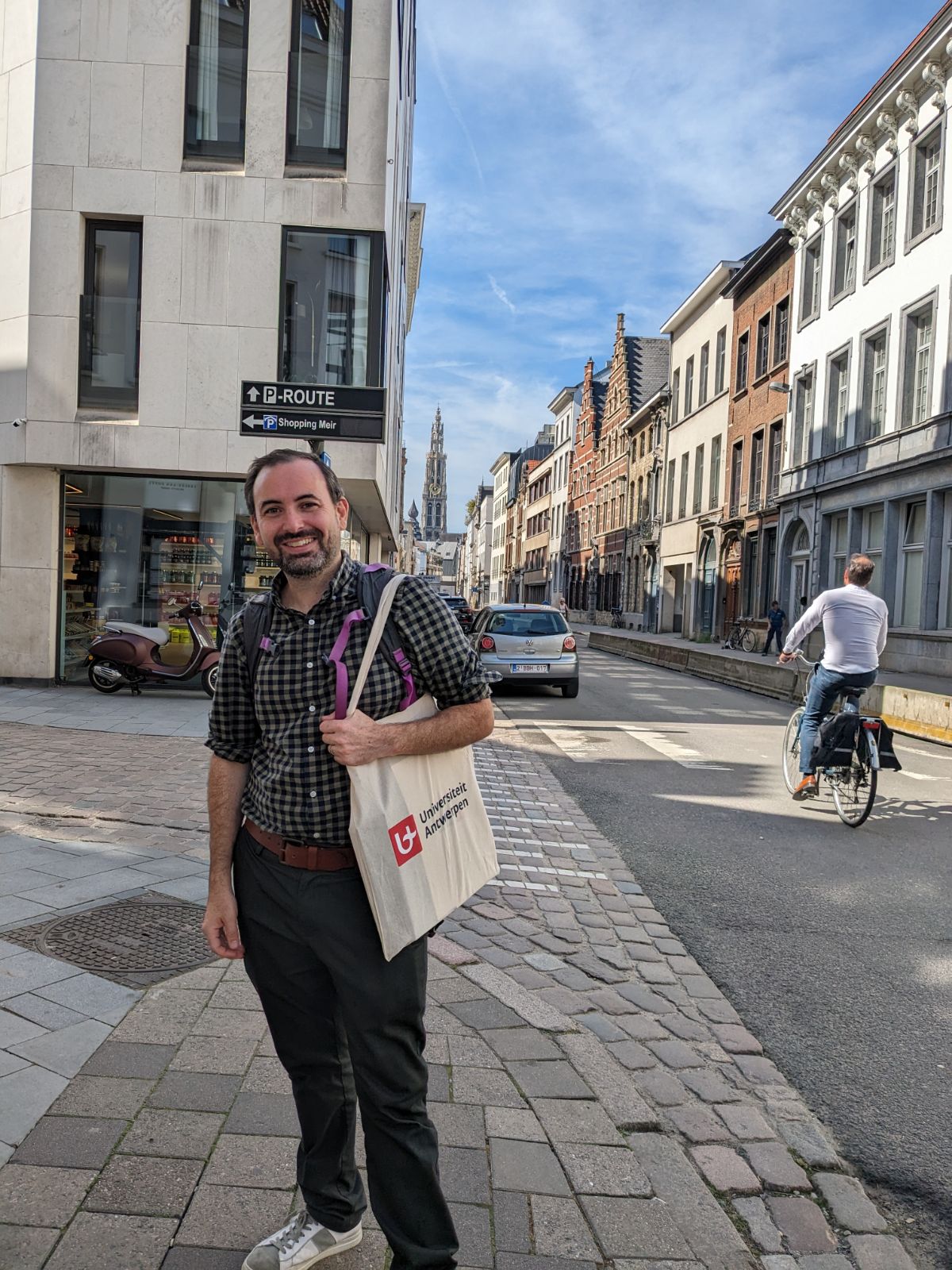 Professionally, my ability to clearly communicate in writing and see the overarching narratives have helped me the most. In my current Ph.D., having a sense of different philosophical traditions and having had to wrestle with primary texts has helped me grasp theoretical frameworks faster than many of the other students in my program.

What do you like the most about your job?
The variety of projects and questions is what is most appealing about my current job. Working with programs across the college to run evaluations or help with accreditation, I get to learn about everything from cyber defense, to nursing, to robotics. The people I work with may be content experts, but I get to be the expert in telling their story to others. I also get the opportunity to closely look at how they run their programs and help them think through how they can make it better for their students. 
Simultaneously, as PhD. student, I get to wrestle with big policy questions, which at their core are somewhat philosophical. What motivates students to make a particular educational or vocational choice? Where does learning happen and who determines when we have learned something? Is the role of college to prepare us to be economically productive or to lead a good life—and are these competing goals? What's the point of studying something like English literature when the skills learned do not clearly transfer to the workplace?  
As a researcher I also get the chance to explore these various questions in the quite different contexts of the United States and Europe. 
What does a typical day at work look like for you?
I am not sure that there is a typical day. A lot of the time the day depends on what projects are ongoing and what deadlines for grant and state reporting are upcoming. A day can involve writing a survey, writing a SQL query, creating a visual dashboard, writing a report, interviewing a staff member, planning an evaluation, or cleaning data.
Right now, as a Fulbright scholar, I am still trying to figure out what a typical day looks like. So far, it has involved meeting with other researchers to discuss what they are writing about, reading secondary literature, reading, and translating primary policy documents, biking around the city of Antwerp, and trying to find the time and motivation to write (getting started with a writing project, for me anyways, has never been easy).


What did you learn as an English major at Catholic U. that has stayed with you?
The ability to sit with complex texts until I feel like I have figured them out.

Friends from the program and from my study abroad in Oxford that I still talk with

The poetry of Yeats, Shakespeare, Donne, Robert Lowell, the novels of Jonathan Powers, Neal Stephenson, Joyce, Wolf, and Flannery O'Connor, and Montaigne's Essays 
Do you have any advice for current English majors?
Enjoy the time that you have read literature. It gets harder and harder as life gets busier. 
If you are worried about finding a "good job": Your ability to understand narratives and to write clearly are two things that should set you apart from other recent graduates. Pick up a skill like data analysis, grant writing, etc. that will allow you to apply these skills in ways that help employers tell their story to their stakeholders and customers. 
And as my parents always told me—there's always law school. 

Do you know an alumnus/a of the department with a good story to share? Submit nominations for featured alumni here!
Photo credits: Jeff Tinley