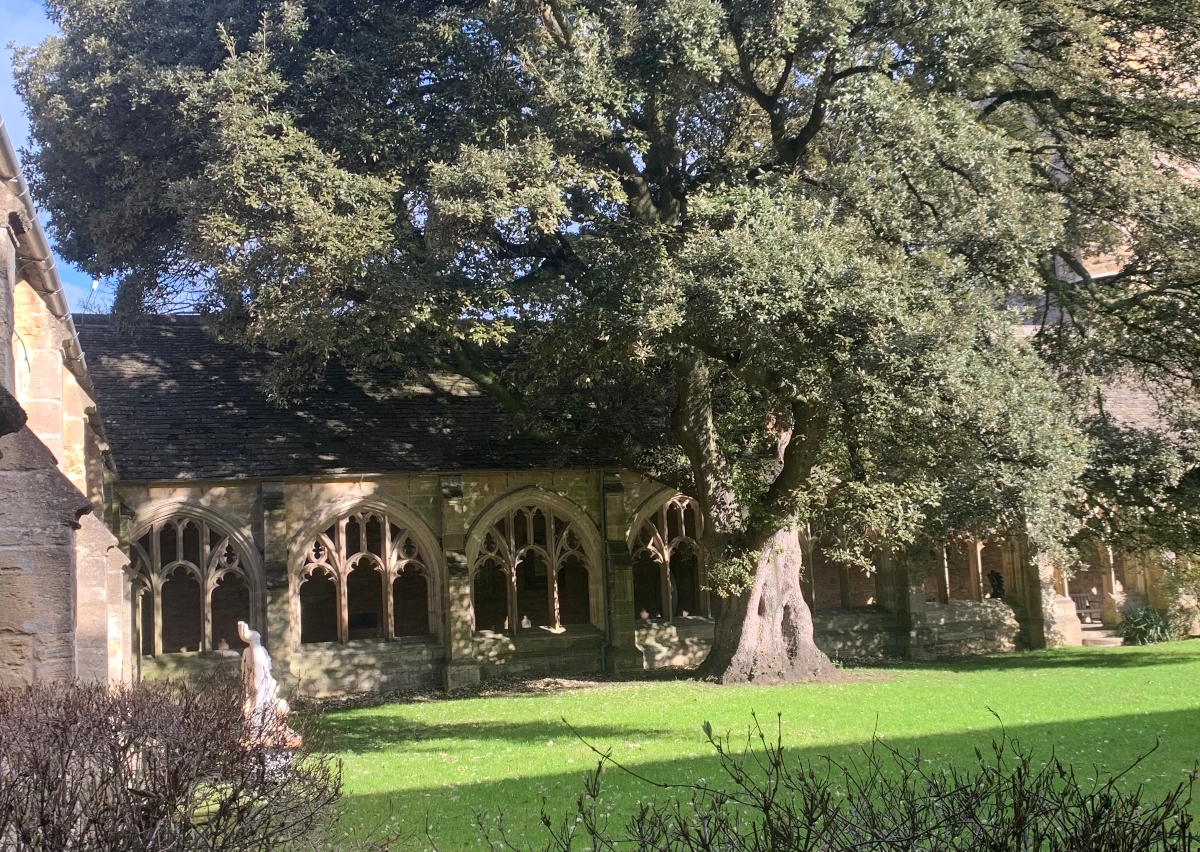 Notes on Studying Abroad
Every 12 year old is disappointed when their birthday comes and goes and their letter to Hogwarts doesn't arrive. I wish I could tell my childhood self that one day my acceptance to the Oxford Study Abroad Program would be the same thing. Large dining halls, bell towers, spires, and cloisters all add to the magical experience. But studying here is so much more than the pretty architecture- it's a chance to dive deep into what you're really passionate about. I have been determined throughout my time here to combine the beautiful scenery with the fantastic literature I've read.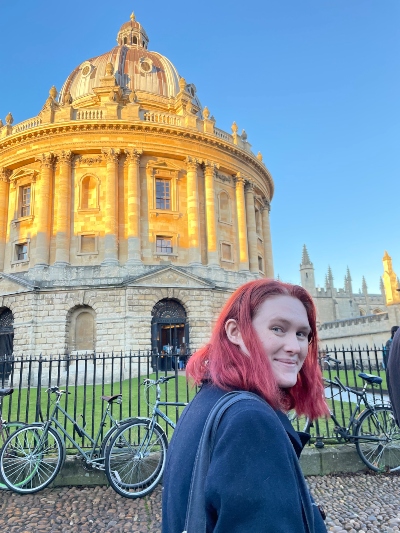 There's something unmatched about reading The Picture of Dorian Gray and then taking a walk around Magdalen College, where Oscar Wilde lived and studied for four years. Or in reading Wuthering Heights while sitting at a window in the Radcliffe Camera, looking out onto the gothic architecture of all the buildings nearby. Or in reading Harry Potter in the Duke Humphrey library, the library used to film scenes in the films. The list of amazing locations to read and write in is endless and I know a lifetime here would not be enough to cover them all.

You're confronted with the rich history of the city- the good and the bad. Walking to class I pass the pub where Tolkien and Lewis met weekly. I also pass the Cecil Rhodes building, his statue at the top now covered by protective wiring after recent controversy. Much of the modern university is built on imperialism and classism, and I was proud to be able to study works of imperialist literature and discuss how those ideas used in the novels I read were implemented at the university while also working to see how we can diversify the literary canon.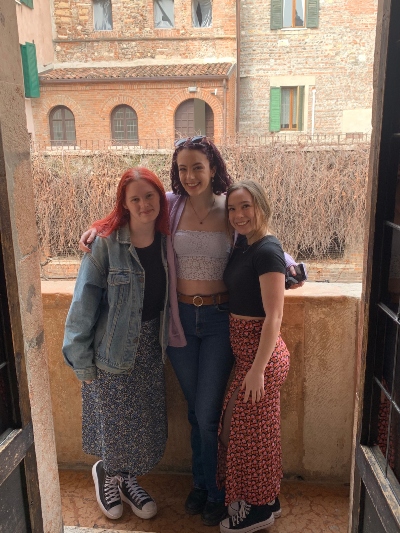 As a member of New College, I'm able to use their library, their campus, their cafe, and, most importantly, their dining hall. Formal dinners are by far my favorite way to immerse myself in Oxford life. The dark wood dining hall has long tables lined down the length of the room. Portraits of past deans and professors for the college hang on the wall. Dressed in subfusc, short black gowns every student is required to wear for formal meals and examinations, students fill up the room and get ready to eat some heavenly food. My personal favorite was the Irish themed dinner: cheesy baked potatoes, lamb stew, and Bailey's cheesecake.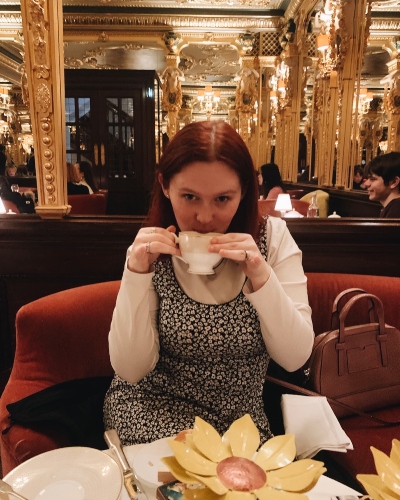 Another other amazing aspect of the program is the ability to travel. During my break between classes, my roommates and I booked a short trip to Verona (a trip that we assured our parents had everything to do with our future Shakespeare studies and nothing to do with the gelato). Traveling within the UK has also been super convenient. Only here can I go on a casual weekend trip to have afternoon tea at the Café Royal, where Oscar Wilde often had tea. Much like him, the room was opulent and extravagant. It was an amazing (and delicious) experience. Other amazing places I've been able to travel include Liverpool and York. After my program ends I plan on taking advantage of my time this side of the pond to explore Europe and to participate in the Irish Summer Institute Program.
This has easily been the best experience of my life and I'm not even finished yet. The friends and memories I've made will last a lifetime. I wish this was actually Hogwarts so I could use some magic to turn back time and relive it all over again (If anyone finds a spare time turner, let me know). I'm so grateful for the program so far and I can't wait to finish it out.
Amanda Muscente
(B.A. English '23)
Photo credits:
Amanda Muscente