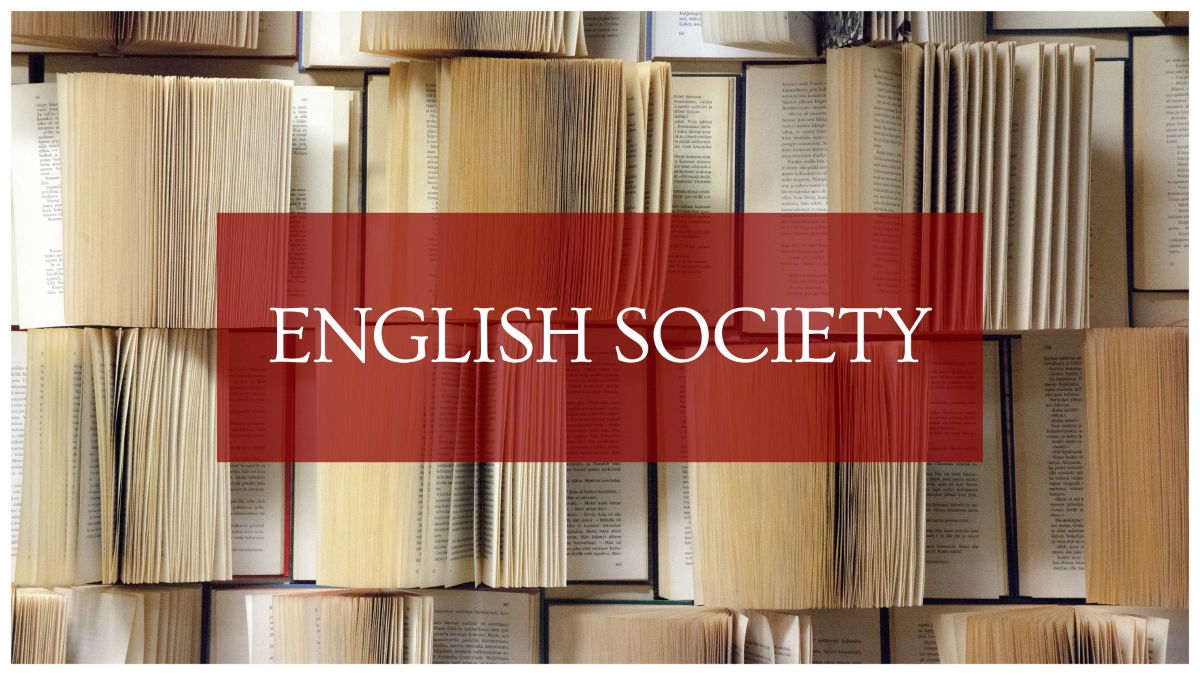 English Society Tea
Join English Society for late morning tea this semester! We will be meeting every other week on Wednesdays from 11-12 and invite all current and prospective English majors and minors, lovers of literature and creative writing, and friends to join us for conversation, literary hot takes and debates! Tea and coffee will be served.
For the month of April, we also invite you to bring your yarn and needlework! If you don't have a current project, but would like to learn how to crochet, just bring a crochet hook and some yarn!

Our April teas will take place on the 6th and the 20th. 
Monday, April 4th, 8:30pm
Pryz 331
"Shall I tell you the secret of the whole world? It is that we have only known the back of the world. We see everything from behind, and it looks brutal. That is not a tree, but the back of a tree. That is not a cloud, but the back of a cloud. Cannot you see that everything is stooping and hiding a face? If we could only get round in front--"

Please join English Society for a discussion of G. K. Chesterton's The Man Who Was Thursday (1908).

"G. K. Chesterton's surreal masterpiece is a psychological thriller that centers on seven anarchists in turn-of-the-century London who call themselves by the names of the days of the week. Chesterton explores the meanings of their disguised identities in what is a fascinating mystery and, ultimately, a spellbinding allegory."
Literary Trivia Night!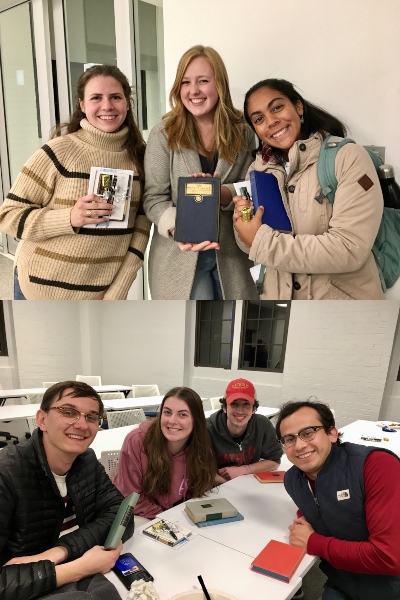 Many thanks to everyone who joined us for an evening of Literary Trivia on Monday, March 28th! Four teams tested their knowledge in three rounds that included categories such as "Famous Quotes," "Scansion," "About the Author," "Order in the Canon," and "Grammar & Usage." 
In fourth and third place were Carried by Mary and The Dover Beaches, while The Four Quartets (right bottom) came in second. The champions of Lit Trivia were Common Sense & Sensibility (right top). Congratulations and many thanks to our faculty and alumni judges!
For more information about English Society
Please visit our website, join the "CUA English Society" Facebook group, or follow the English department on Twitter. Alumna Isabelle Rosini also wrote about English Society in the January 2019 issue of The Annex.