A conversation with Reagan Murphy, English alumna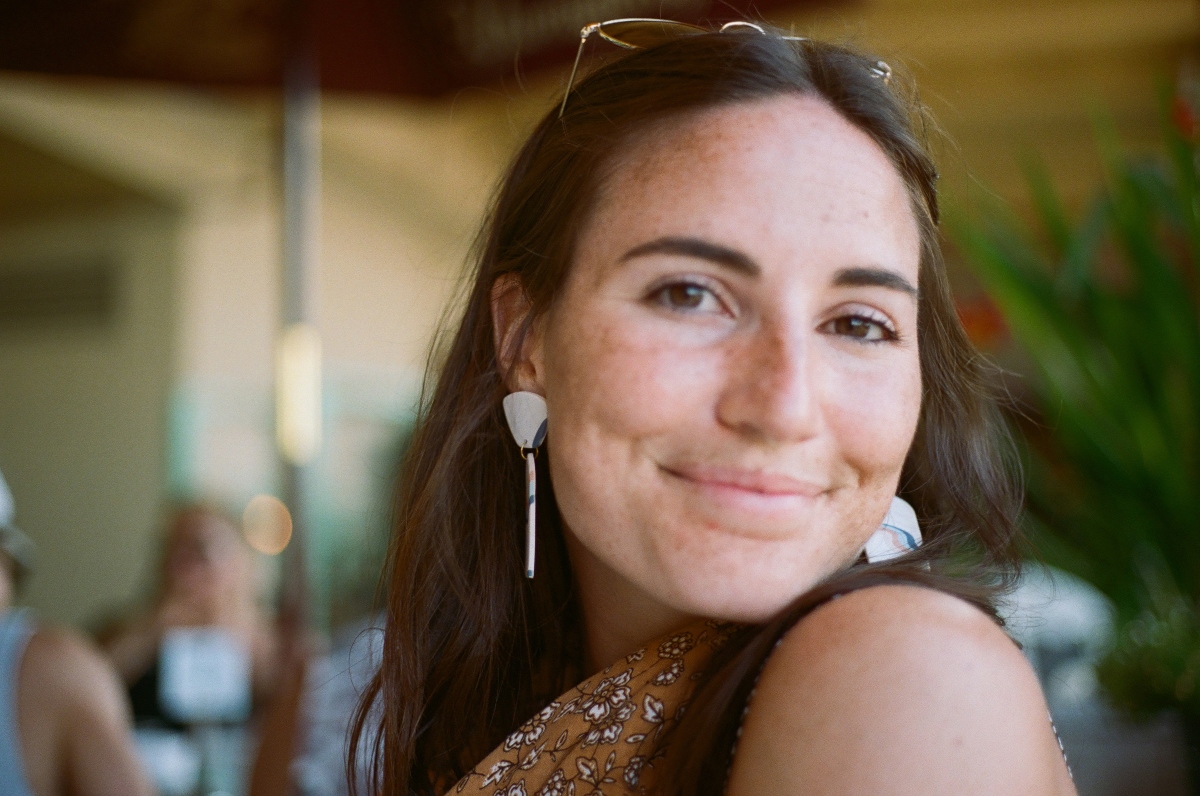 Reagan Murphy graduated from CUA in 2011 with a BA in English and minor in Religious Studies. She was also a member of the CUA cheerleading squad and helped take the team to NCA college nationals in 2013. Reagan is an Oxford OPUS scholar. She studied 19th and 20th century English and Irish poetry at St. Catherine's College, Oxford, and also spent a summer studying Irish literature in Dublin through the CUA x Arcadia program. After graduation Reagan enrolled in Miami Ad School to pursue a career in advertising. She participates in various continued education classes at the School of Visual Arts in NYC and recently wrote a short film which she will direct in 2022.

What is your current job/title?

I'm a Copywriter at Vimeo. I concept and write ad campaigns and marketing communications; on a small scale it's emails, on a large scale it's superbowl commercials. Advertising is a fun industry. I also freelance as a copywriter for Condé Nast and act as creative director for a sauce brand, nade. I have my hands in a lot of projects.

Why did you choose to study English at Catholic U.?

I've wanted to be a writer for as long as I can remember. When I was younger I dreamed of working for Nat Geo or as a foreign war correspondent — both of which are contract jobs given to established writers — so DC felt like a good place to start. I also always had an interest in the narrative aspects of organized religion.

What was your path from graduation to your current job like? What advice can you give senior majors and recent grads about life after graduation?

My path was… unconventional, I had a lot of doors closed in my face. After graduation I got an opportunity to work as a script assistant for an HBO show in Utah. I packed up my things and moved west, but the production shut down the day before I was meant to sign my contract. I ended up finding work at a photo studio and also worked for Nat Geo photographer, Tom Mangelsen, for a few months. After that I moved to Paris to do communications for a women's sportswear startup. Living in Paris was an incredible opportunity and a great learning experience. Workwise, I found that I enjoyed being the voice of the brand but I wanted to build it, not defend it. Metaphorically, it felt like I wanted to move from defense to offense. After moving back home to the states, I enrolled in ad school and started to build a pretty robust freelance catalogue until I got hired at Vimeo.

My advice to seniors and recent grads: if an opportunity excites you, say yes, even if it's something you never pictured yourself doing. So many paths are discovered by experiencing what we don't want to do. And don't compare yourself to your friends. Some people get jobs out of college, some don't — the reasons why are endless. Teddy Roosevelt said it best, "comparison is the thief of joy."

How has your English background served you professionally?

I think I'm in the minority in that I use my degree daily, but studying English helped me refine my communication skills. It's beneficial in everything from meetings and presentations, to discussing pay raises to HR things.

What do you think it takes to be successful in your profession and how do you define success?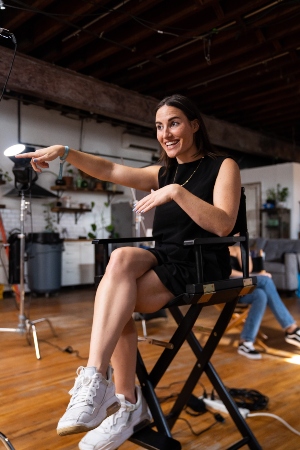 It is paramount to know how to take criticism. You're constantly pitching ideas and not all of them will be well-received. You have to be ok with killing your darlings. It's also important to be a good strategic thinker. Good creative without a position is art, not advertising. I also think it's important to be well-rounded and remain curious. Creative ideas can come from anywhere, and having enthusiasm for learning/trying/doing new things sets you up for many more lightbulb moments.
I define success by how I spend my free time and if it actually feels free. Being able to stay present and not worry about work, money, etc. is a blessing.
What do you like the most about your job?
The people I work with. The opportunity to refine my craft. My ability to be creative and think outside the box. My job requires a lot of thinking; I like using my brain.
What did you learn as an English major at Catholic U. that has stayed with you?
The human experience is so varied, yet somehow it's all the same. I think being an English major at CUA made me a more empathetic person — and a heck of a Jeopardy player.
Do you have any advice for current English majors?
Work on your craft, don't just read the material. Being a strong writer can open up so many doors for you. People will often tell you they don't even use their degrees in their careers, which I don't find true of an English major. No matter how you end up making your money, being an effective communicator is a life skill that many people lack.