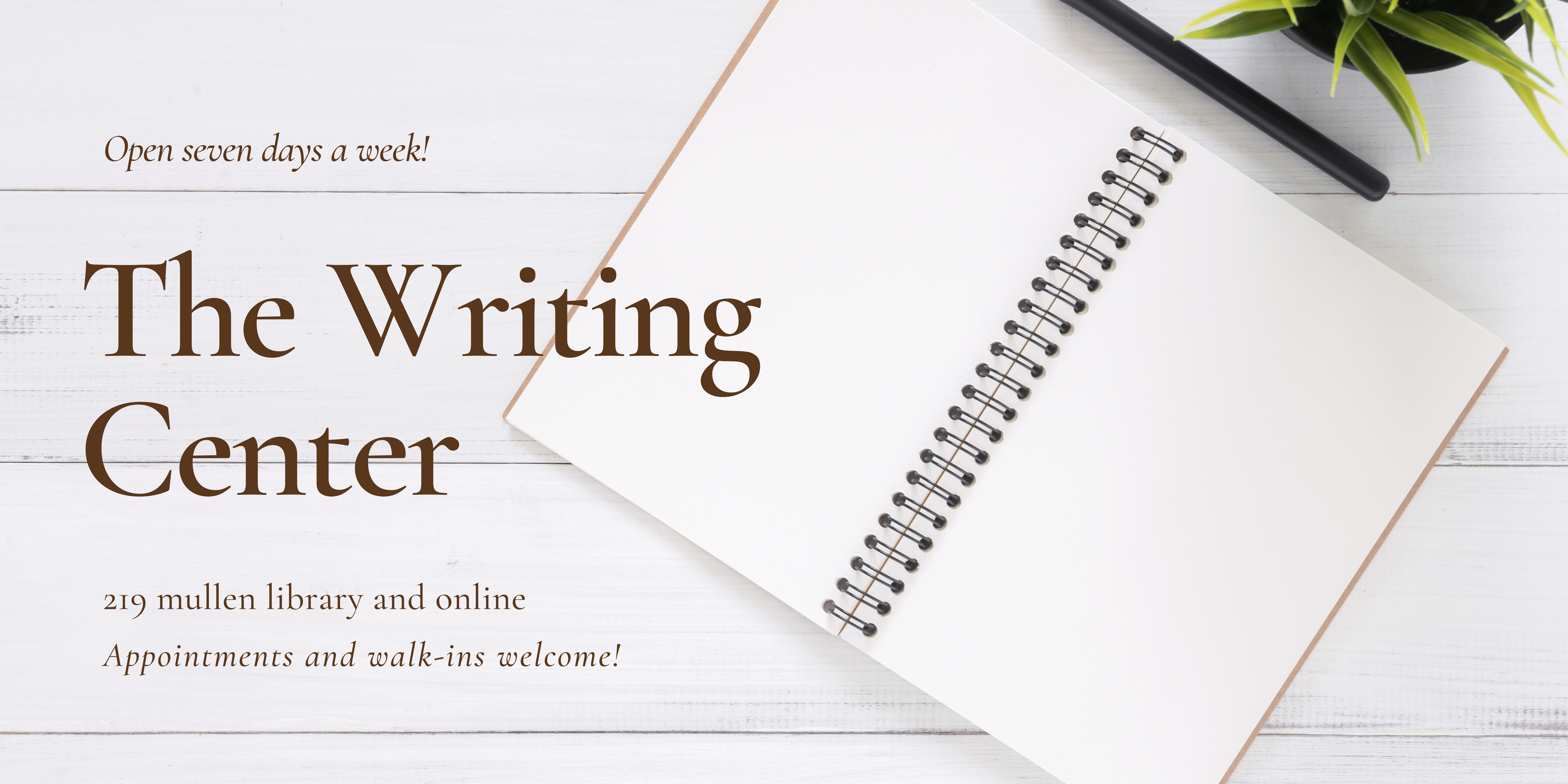 The Writing Center is currently open and
will remain open for finals week
with our normal operating hours:
Monday thru Thursday, 10a-8p
Friday, 10a-5p
Saturday, 11a-2p
Sunday, 6-9p
We will close on
Friday, December 17 at 5pm
and will remain closed thereafter for the duration of Christmas/Winter break. We continue to offer in-person, Zoom, and Google doc asynchronous appointment options.
Please note that
1-hour appointments are available
and can be made by scheduling two 30-minute sessions back-to-back.
Dr. Kevin Rulo
Clinical Assistant Professor, English
Director, University Writing Center