A conversation with Michaela Shea, English alumna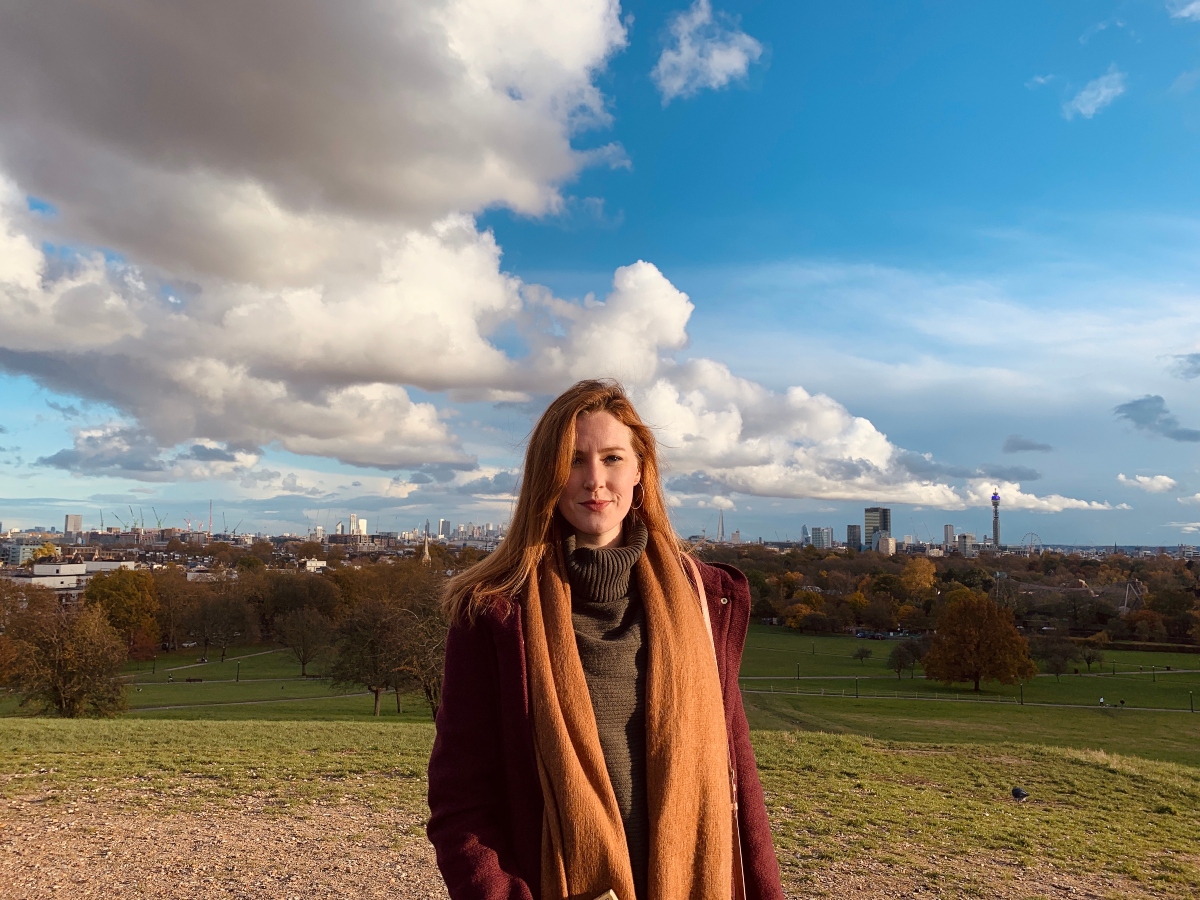 Michaela Shea graduated from Catholic University in 2016 with a major in English. While at CUA, Michaela was a writer and copy editor for The Tower and worked as tutor in the Writing Center, which is still her favorite job to this day. Her greatest accomplishment while in the English program is reading Ulysses cover to cover (and understanding most of it) with the help of Dr. Baker. Since graduating, Michaela has worked in both external and internal communications roles, and now works in the healthcare industry.

What is your current job/title?

I have been at the Children's Hospital of Philadelphia (CHOP) as Lead Internal Communications Specialist for the past year. I'm often asked, "What does internal communications do?" Internal communication is any employee-facing communication, which means anything from benefits information, process or organizational changes, and professional growth opportunities to promoting fun events and and writing success stories from areas like Research & Innovation and Vaccine Clinic and Efficacy programs. Rather than working within a specific department, I work for enterprise communications which allows me to develop strategy and content across the health system.

Why did you choose to study English at Catholic U.?

I started at Catholic with an inkling that I wanted to study English but went in undecided to keep my options open. Halfway through my first semester in Dr. Wheatley's ENG 232 class, I was sold. By November of 2012, I declared my major and never looked back. I feel like so many people choose a major with a career in mind, but I had no clue what I wanted. I decided that I was going to study what I loved and trusted that the rest would follow.

What was your path from graduation to your current job like? What advice can you give senior majors and recent grads about life after graduation and the job market?

I was often discouraged by the question, "What are you going to do with an English degree?" The skepticism of others really held me back in figuring out what I wanted to pursue. Ultimately, I found it more beneficial to weed out what I didn't want to do. For example, right after graduating, I worked as a PR & Marketing intern for the Jesuit Conference of Canada and the United States. It was a wonderful experience but it helped me realize that I didn't want to be in external communications. After leaving that internship, I worked odd jobs for a year and a half while I applied to other positions. Eventually I landed at a small Leadership and Internal Communications consulting firm in Philadelphia. This also helped me figure out what I did and didn't like. Through this job, I had the opportunity to work with clients from a range of industries — regional utilities companies, city court systems, national research institutions, global tech and agrochemical behemoths. I gained insight into how different organizations operate, how to spot good leadership, how to remain agile, and a host of other invaluable skills. After two and a half years, I was burnt out on the traveling consultant lifestyle but loved internal communications and wanted to move in house to invest my time into one mission. I joined CHOP in April 2020 and haven't looked back!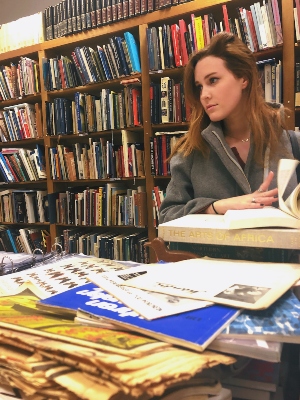 Above all, be patient and keep an open mind. With an English degree, you're better positioned than you think to qualify for a myriad of roles. Your critical thinking and analytic skills, along with your ability to read context and attention to detail are highly transferable skills! Wherever you land, trust that you're where you're supposed to be for that time. Your first job might not be your dream job, and it's okay if you don't even know what your dream job is yet. Lean into your interests, try things out, and if you don't like it, view it as a learning opportunity to build your skill set that you can use to contribute to another job that is more fulfilling.

What do you like the most about your job?

First and foremost, I like working for an organization that is mission driven. Through my consulting work, I learned very quickly how to feel out if a company's mission and values are just words on a wall/in the employee handbook or if they're something that gets people out of bed in the morning and facilitates true collaboration for the improvement of the services they provide. CHOP is completely grounded in it's mission and values, and that comes through in every conversation and campaign I work on.

I also like that CHOP is a non-profit so I get to work on projects that not only benefit our patients and families, but also the surrounding PA, NJ, and DE communities in need.

At the end of the day, working in internal communications allows me to create clarity through writing for my colleagues to better understand and perform their jobs. And at CHOP, that translates to providing safe, reliable, world-class care for our most vulnerable population: children. I get to see they work I do play out in real time and witness the differences we make in families' lives every day.

What is a typical day at work like for you?

Every day is different and I love that! It ranges from consultation calls and strategy planning to writing stories for our newsletter and executive messages for our leaders. One day I might work with our Community Relations team to promote volunteer opportunities in the community, the next day I could be collaborating with our Office of Diversity and Inclusion to develop a strategy to promote our health equity work, and another day I could work with our COVID-19 Taskforce and Creative Services teams to educate employees on proper Personal Protective Equipment (PPE) use. I've found that creating structure, process, and an organizational system for myself helps me navigate the fluctuations in my day-to-day no matter what I'm working on.

What did you learn as an English major at Catholic U. that has continued to serve you well?

Dr. Suarez posted an article in the "CUA English Society" Facebook group about the socio-cognitive processes derived from reading popular vs literary fiction. The findings from this study really resonated with me because I feel the literature we study and the way we're taught to interpret it contributes to an invaluable skill that I'm noticing is often missing in the professional world. The article reports, "literary fiction is theorized to encourage the simultaneous entertaining of a multiplicity of perspectives. To take into consideration other perspectives should reduce the tendency to see our own construals as objective, and thus to rely less on them when making attributions about others and predicting their behavior." The ability to read a room or a person's style, take in different perspectives objectively, and shift my approach to a situation accordingly has served me incredibly well, and I've seen the same aptitude in my colleagues we were also English or other liberal arts majors.

Dr. Okuma and Dr. Rulo taught me a lot about professionalism and to trust in my own potential through the Undergraduate Writing Center Tutor program. I also feel my experience as a Writing Center tutor made me adept at navigating different personalities, collaboration styles, honed my ability to ask the right questions to get the the root of a problem, and made me comfortable working with ambiguity. Those qualities will serve you well in any career you choose.

Do you have any advice for current English majors?

As hard as it is, try not to put too much pressure on what you're going to "do" after graduation. Enjoy the time you have to appreciate literature as literature, surrounded by people who share your passion. Get involved with clubs and programs that excite you. Whether you need help with class or the job search, lean on your professors; they're incredibly supportive and want to see you succeed.

Photo credits: Michaela Shea