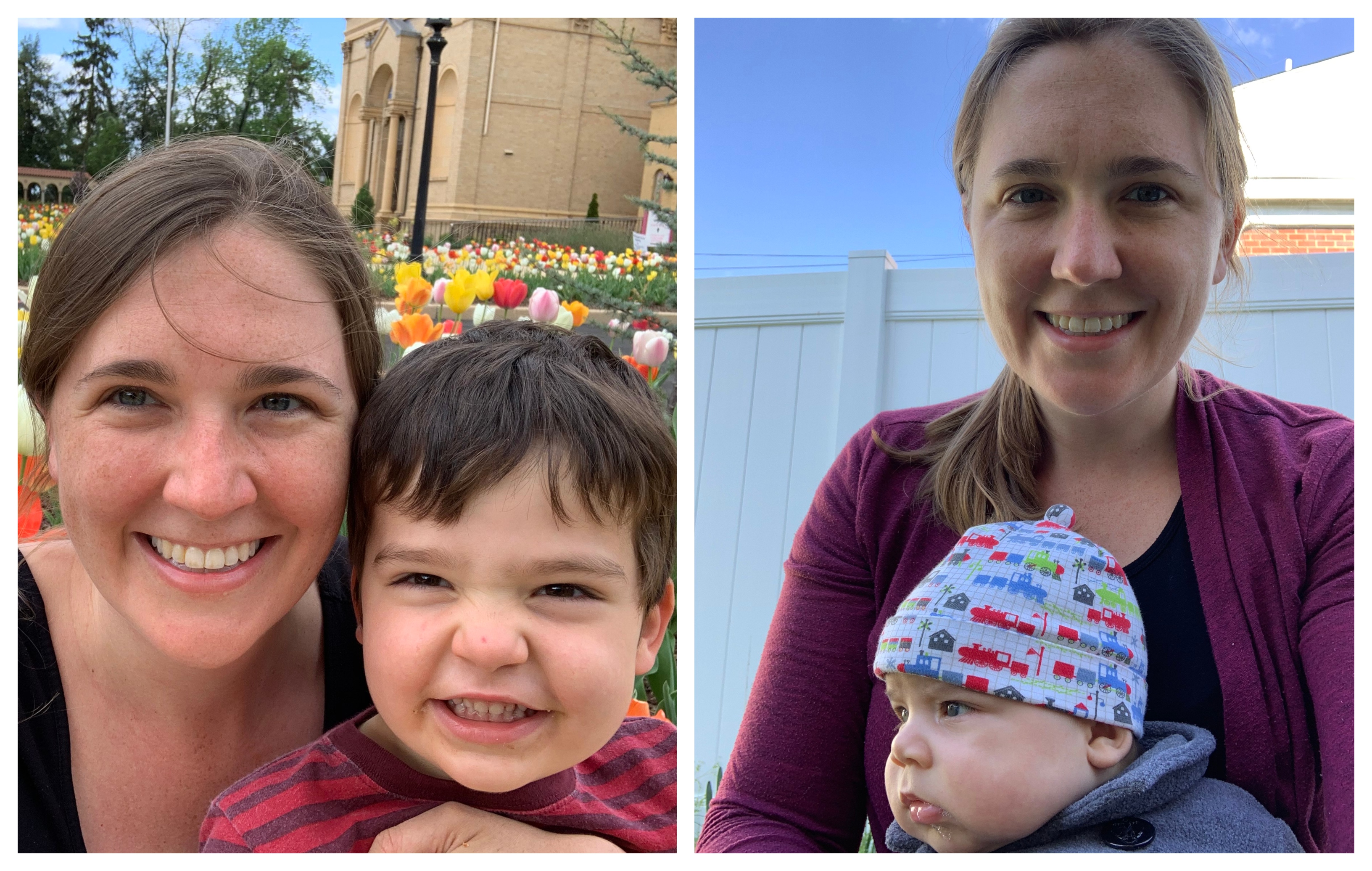 From Dr. Megan Murton:
Writing this note reminds me vividly of the farewell message I wrote to last year's seniors. The future looks much brighter now (thanks to the vaccines!), but I'm still sometimes amazed when I think about how long this strange time is lasting. By now it has defined a significant proportion of your college experiences - and for me, it has shaped a large part of my life as a mother, especially with Julian's arrival in January. As we look forward to the summer, I hope each of you gets a chance to spread your wings and enjoy some things you've been missing, and I also hope each of you finds positive things from this past year - good habits or hard-won insights - to carry with you into your new post-pandemic life. I look forward to saying an in-person goodbye to those who are leaving, and I cannot wait to see the rest of you face-to-face in the Annex this fall!
---
From Dr. Amanda Auerbach:

I am so proud of you and so grateful to have gotten to know you during my first year at Catholic. I have been continually impressed by your literary critical skills, which would keep any professor on her toes. But more than anything, I have been inspired by your love and support for one another and for your professors. You understand the need to appreciate other people as intelligently as you do works of literature. That is what makes our community feel so special, as if it could only arise under a special set of conditions, like the English Department at CUA. I hope you bring that intelligent love wherever you go. I hope that you come back soon and often!
---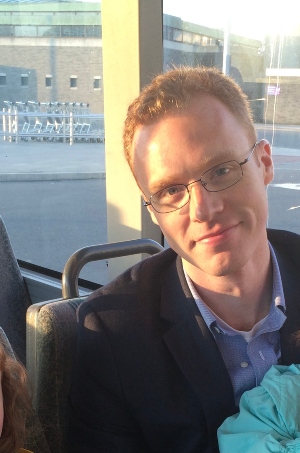 From Dr. Gregory Baker:

Congratulations on successfully completing an academic year like no other! What you have achieved this year has gone well beyond the conventional. I have no doubt that as many of you begin to reflect on what has happened across your lives this year, you'll find intimate and important stories to tell about your own struggles, successes, and the hope and diligence that has seen you through it all. Seeing your grace and poise in class has been extraordinary for me (even through Zoom!). That experience has become a part of my own story, and one for which I am grateful. It's a strange feature of 'hard times' -- to feel grateful when too many things are going wrong across the world, and in many of our own lives as well. But I am grateful to have known and seen so many of you do your best in circumstances you did not choose, nor could ever want. To borrow from a poem I love by W.S. Merwin -- "Listen with the night falling we are saying thank you..."
---
From Dr. Kevin Rulo:

Congratulations, dear Seniors! All best wishes for your bright futures! Let's have cakes and ale!

To the graduating seniors from the Writing Center: It's been a "melancholy year," to borrow the language of Defoe's Journal of the Plague Year, but I've marveled at and admired how unflappable you've been in these most difficult and challenging of times. You've shown remarkable grace and poise amid all the changes and adjustments, but above all, your care and concern for our student writers and for each other has been what has stood out to me most. I'm so grateful to have had the chance to work with you. It's been a melancholy year indeed, but also one for me of profound gratitude to have such a great group of tutors and people in our Center. I look forward to staying in touch! Cakes and ale, I say!
---
From Dr. Lilla Kopár:

It has been a privilege (and also great fun) to watch you grow from enthusiastic fresh(wo)men in ENG 231 to critical thinkers and great writers in various courses on Monsters, Troilus, Beowulf, and Norse gods. I learned a lot from you on our shared adventures as we discussed literary and cultural Others, battled dragons (along with Old and Middle English pronunciation), and pitied Troilus (and ourselves for missing out on mead tasting because we had to run the class on Zoom). You have come a long way. This quest is done, but more to come! Congratulations, and wishing you all the best for your next adventure.
---
From Dr. Daniel Gibbons:
Dear Seniors,

Your fortitude and charity have put to shame whatever devil unleashed this recent plague upon us. You have labored like heroes, even in your maddest days. No doubt more suffering awaits you, more loss, confusion, pain. Only wrestle the beast of this life with the same clear fortitude that you have shown in these difficult years, and by fire you will find your way to a bright home worthy of the Sky-father's children. Take the bull by the horns!

I can't say why, when thinking of you all, I was given this poem -- something of a sequel to last year's -- but I hope you will understand that it is what I have to give now that I am no longer your teacher.


Labors' End

Like me, you have killed the one
you love, and you will burn at last.
Like me, never alone.

A bright midsummer past,
or was it a dream of what's to come?
A song faded too fast

of a love that is our home
and hot breath close to our unmasked skin.
I heard the sweet youth's hum

as love bid him begin
a new song in the dew-bright field--
I can sing it again

if you will only yield
a moment and free us from these chairs
whose torture has revealed

the courtesy of despair
and the weakness of a lover's hands
beneath Erinyes' care.

Only one like you could understand
the heart of our mad hearts' plan
to steal fair Springtime back for man,
back up into sun-bright lands.
---
From Dr. Taryn Okuma:

Seniors, it is my hope for you that at the end of these four years, the question from Haroun provokes ever more thought and wonder: "What's the use of stories that aren't even true?" It has been such a privilege to read and discuss literature with you over the years. You've all worked so hard, writing countless drafts of papers (or writing countless papers at the last minute), scribbling out notes while listening to lectures on defences of poesy and poetry, sharing hot takes on Peter Walsh and Edward Rochester, wrapping your mind around Beckett, trying to "only connect," making the hike up to the Annex in good and bad weather, and, more recently, continuing your work with the same grace and intelligence via Zoom. Your goodwill and commitment, your perserverance and enthusiam are the reasons why we know that you will accomplish great things.
We will miss you very much, but I hope that this conversation we've been having the past few years - in class, out of class, in the margins of papers, across great distances through screens, over cups of coffee and tea - will continue for many more and that you'll return the Annex to share your stories with us.