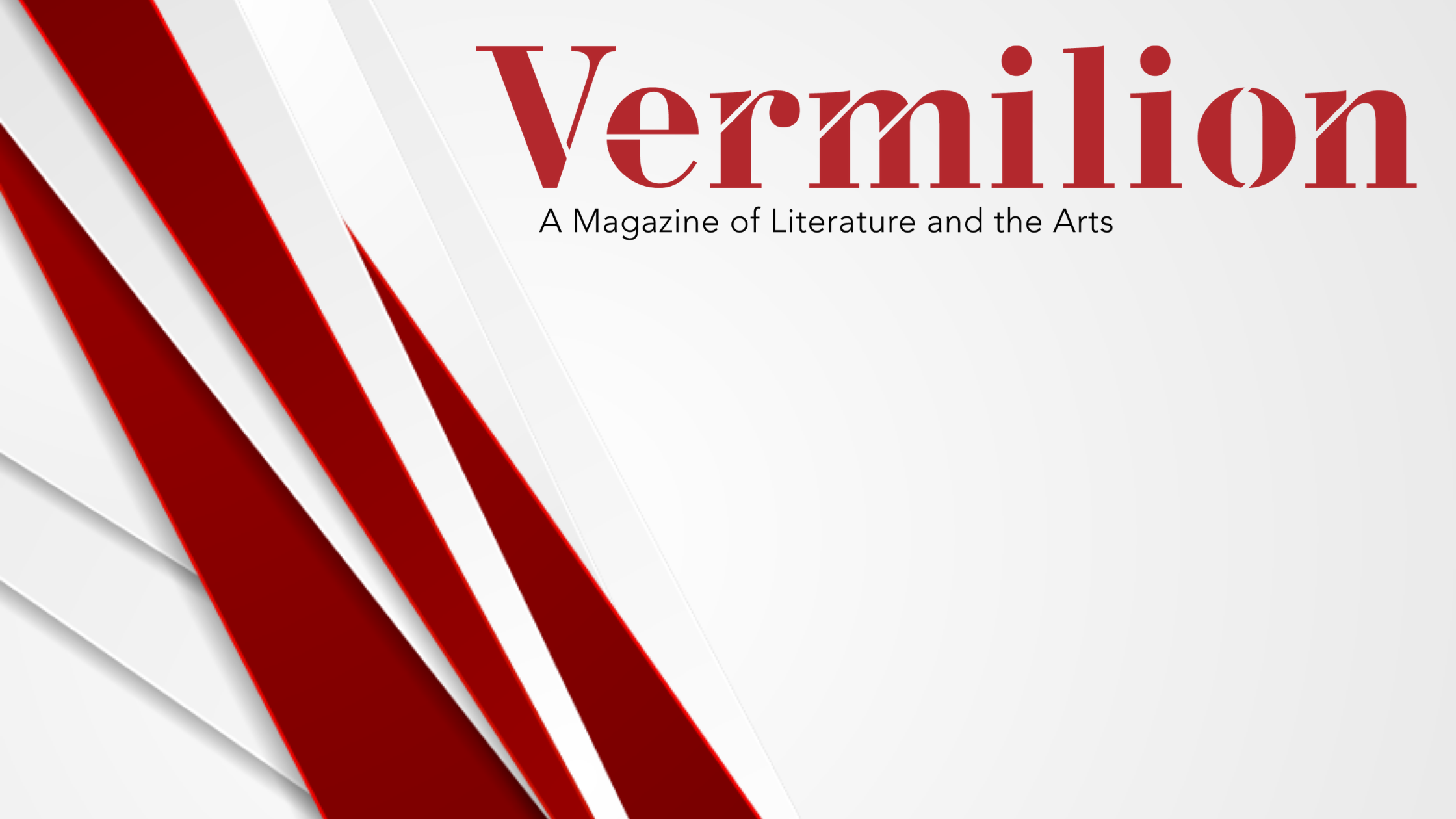 The English Department is excited to announce the launch of
Vermilion
, a new online magazine of literature and the arts.
In Fall 2020 we hosted a contest to name the new magazine and the winning title was submitted by Javier Mazariegos (B.A. English and Philosophy '23). He explains the significance of this title as follows:
"Vermilion is a deep shade of scarlet red. Used by Renaissance painters for dramatic effect, it is bold, beautiful, a tribute to life, ordinary and extraordinary. This hue of red is both the simple scarlet of a lover's blush and the dramatic sign of sacrifice. "Vermilion'' is also the closing word of Gerard Manley Hopkins's poem, "The Windhover." Like Hopkins's falcon, literature seems to soar in celestial beauty while being rooted in the soil of everyday life. Creative writers seem tasked to unite vast imagination with concrete words. Their craft teems with the vibrancy of vermilion. This magazine seeks to share this beautiful craft, which shines like a color so fully alive."
Vermilion
is the second creative arts magazine at Catholic University - the original student-run magazine
CRUX
was published annually from 2003-2017.
Vermilion
differs from
CRUX
in that it is an entirely online student-run publication that is sponsored by the English Department and supported by a Faculty Editorial Board.
Vermilion
seeks high quality literary fiction, poetry, creative nonfiction, and art submissions for publication, and we accept year-round. Please note: we only publish work written by members of the Catholic University community. Writers and artists must be current undergraduate or graduate students, faculty, staff, or alumni to be considered for publication.
All poetry submissions by current undergraduate students (and graduates of the Class of 2021) will also be considered for the
O'Hagan Poetry Prize
.
If you are a current student and would like to join the inaugural staff of
Vermilion
, please see the website for information about
how to apply
. If you have other questions about 
Vermilion, 
please contact Dr. Taryn Okuma.