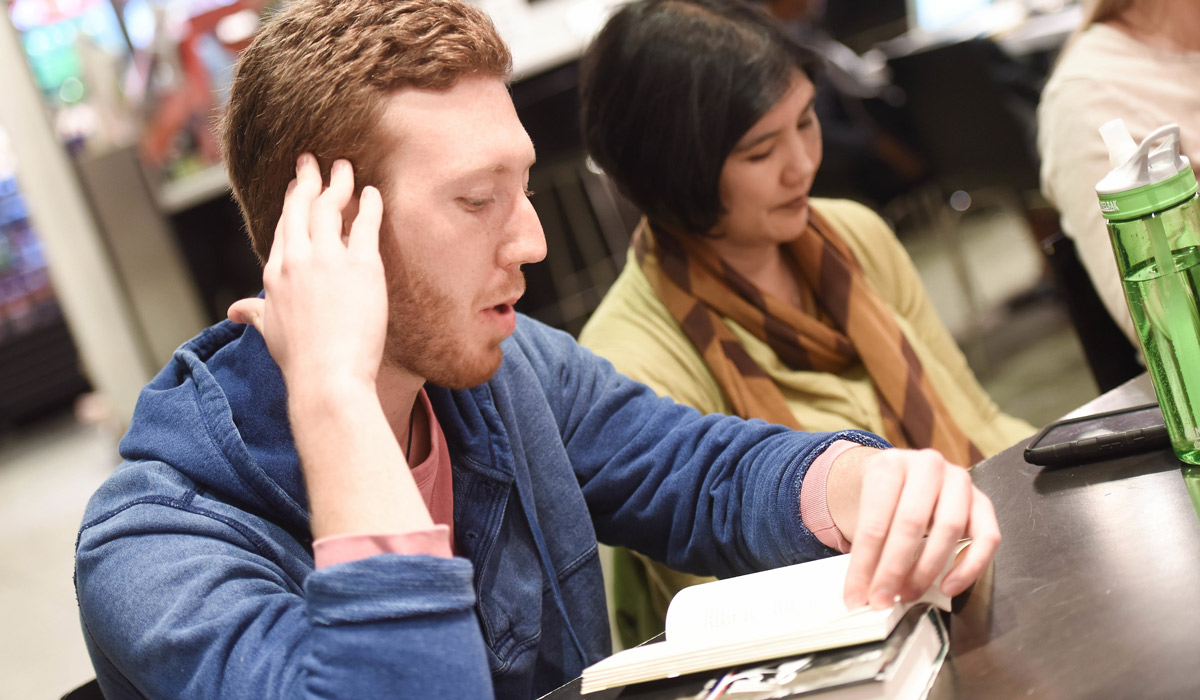 The M.A. in English is conferred upon completion of 30 credit hours of course work (normally 10 courses), of which up to six credits may be transferred with the approval of the graduate director, and a comprehensive exam. Degree requirements:
ENG 721 (Introduction to the Profession of Letters)
ENG 702 (Modern Critical Movements)
At least one research seminar (800-level course)
Demonstrated reading knowledge of at least one foreign language pertinent to the student's program of study
A comprehensive exam consisting of two parts: history of literature in English to 1800, and history of literature in English since 1800.