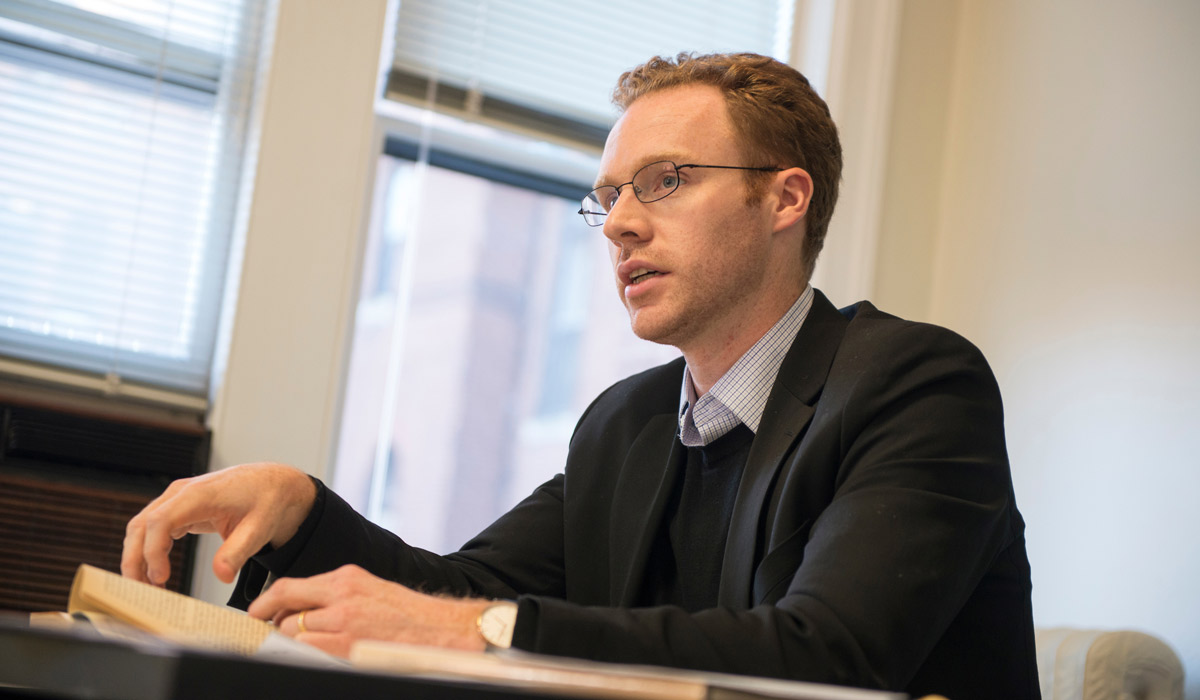 In addition to their literary education, recipients of Teaching Fellowships in the English Department emerge from our program with notably strong theoretical and practical experience in teaching. This experience consistently plays a significant role in the successful placement of our graduates.
Our Teaching Fellows work in the Writing Center, teach in the Rhetoric and Writing Program, and assist professors in literature courses. Writing Center Instructors receive formal training and gain practical experience in tutoring members of the University community in writing. In their first year serving as teachers-of-record in English 101, TFs take ENG 723, "Approaches to the Theory and Practice of Pedagogy in Writing and Rhetoric," and ENG 700, the accompanying practicum. These courses provide intensive education in classical and modern rhetoric and contemporary composition pedagogy.
Throughout their teaching in classes and in the Writing Center, TFs are carefully mentored in a supportive professional environment, in which they benefit from classroom observation and individual conferencing with the Writing Program director, regular workshops on teaching, as well as many formal and informal exchanges with other teachers in the TF offices.