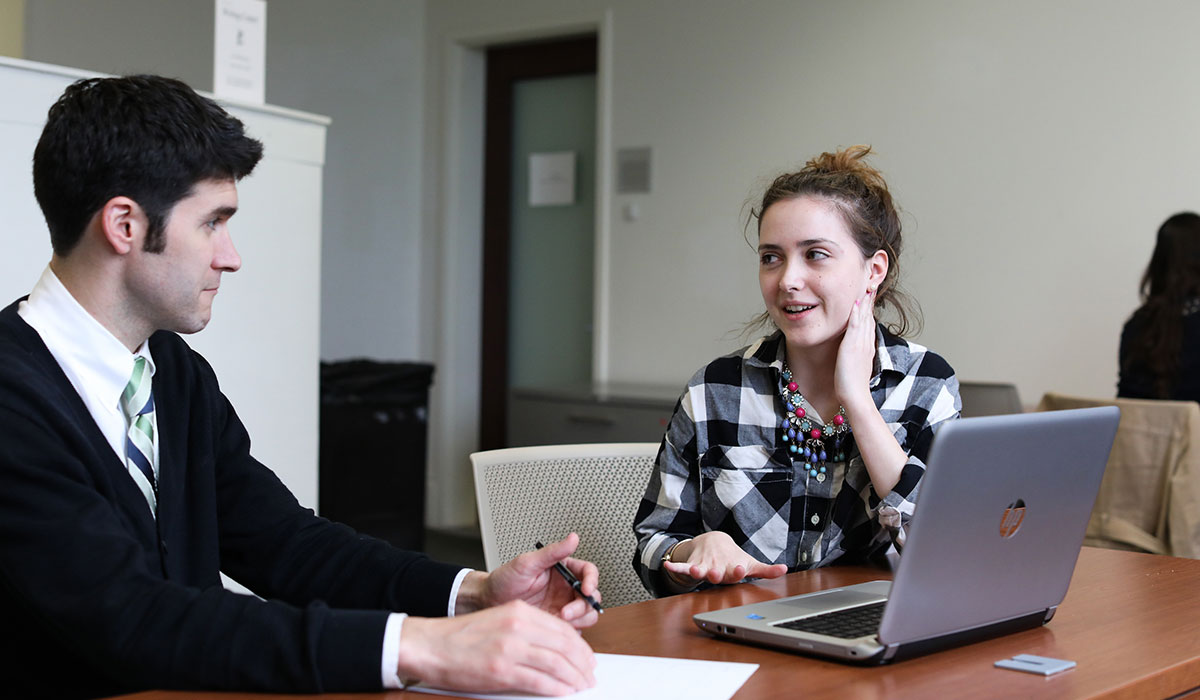 Those interested in declaring English as their major and all others seeking information about the major should contact Dr. Daniel Gibbons, director of undergraduate studies. His email address is gibbonsd@cua.edu. 
English majors are encouraged to attend the office hours of faculty members frequently to discuss their coursework and their studies in general.
Majors are free to seek advice from any faculty member in the department. All faculty members hold regular office hours and are happy to speak to majors. To find out a faculty member's office hours, simply send that professor an email.
In addition, even though it is not required after the first year, English majors are urged to meet regularly with the director of undergraduate studies, and especially before registration, to review course selections for the following term and discuss long-term plans.