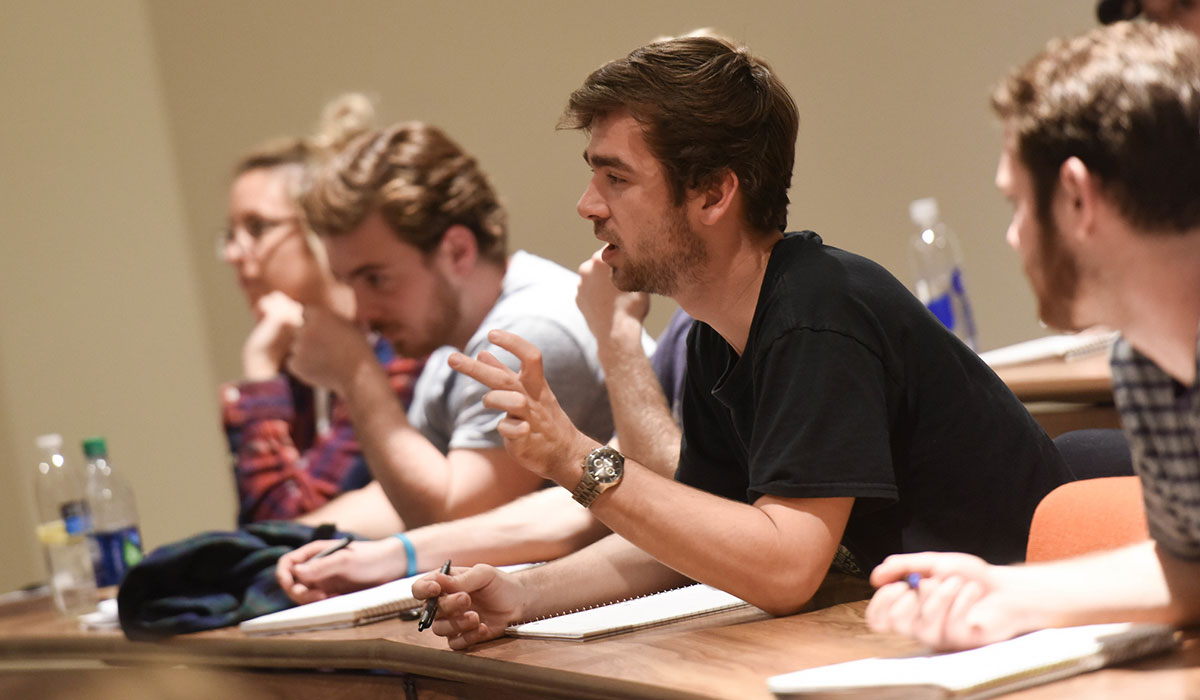 Minor in English
Six courses are required for a minor in English: ENG 231, ENG 232 and four other courses at the level of 300 or above, no more than one of which may be in writing. ENG 235 and ENG 236 may be counted among the four other courses.
Those wishing to declare a minor in English need to complete the proper paperwork in the Undergraduate Dean's office.
Minor in Rhetoric and Writing
This interdisciplinary minor is supervised by the Department of Media and Communication Studies.
Courses
MDIA 301/ENG 430
Two advanced writing courses from the following list:
ENG 301 or 302 (not both)
ENG 326, 327
MDIA 330
Three electives from the following list:
PHIL 301, 313, 315
ENG 324, 419
MDIA 333, 335, 336, 339, 394, 419, 424, 430