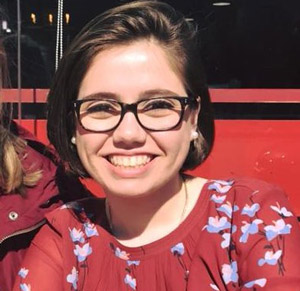 Class Year: 2016
Other majors/minors: Bachelor of Arts in English with a minor in Philosophy
What was your first job out of college? 3rd Grade Teacher
Current job: I am the 3rd grade teacher at St. Jerome Academy, a classical school in Hyattsville, MD. I teach children to seek the good, the true, and the beautiful through the study of the Middle Ages.
How has your English major served you in your career? Studying English has helped me to develop my curriculum and create themes for the year I teach. Overall, it has helped give me a deeper understanding of human nature which ultimately is what I teach my students.
What do you value most about having been an English major at Catholic U.? The professors at CUA showed me the beauty of education; that education for it's own sake is a good in itself.
What's one piece of advice you have for current and/or prospective English majors at Catholic U.? English is a major that aids you in reading, thinking, and speaking well. If you study it well, then you will get more out if it than a degree. Ultimately, studying English will help you to be a better human being.